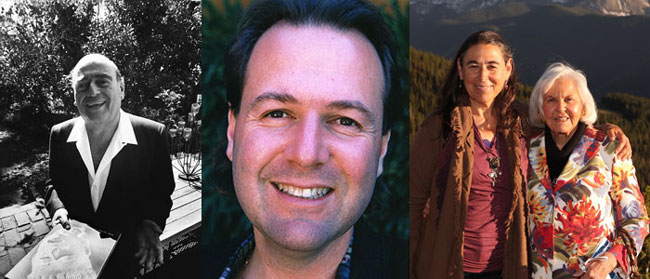 Pictured: Edmond Bordeaux Szekely (1905-1979); Alex Szekely (1958-2002); Sarah Livia (Szekely) Brightwood  (1956- ), President; Deborah Szekely (1922- ), Co-Founder
Family-owned and operated since June, 1940, when the first guests arrived at a beautiful Baja California campsite created by Edmond Szekely and his young wife Deborah, Rancho La Puerta has been changing lives now for over 70 years.
Deborah, now over 90, still lectures weekly and is hard at work on her many projects to spread the word about American's need to live a healthier more-active lifestyle that is also supported by a protected, chemical-free environment.
Her daughter Sarah Livia guides the modern-day Ranch as President after long being the visionary behind the Ranch's transformation into a garden oasis, as well as the guiding force behind our environmental sensibilities, organic farming, and cooking school successes.
Deborah's son Alex, who passed away in 2002, also guided much of The Ranch's transformation into a luxurious-yet-artful resort during the '80s and '90s.