Get a taste of the enormous art collection at Rancho La Puerta during one of our weekly scheduled Art Walks. The walk, from one to three hours, takes place around the Ranch and includes an introduction to Mexican folk art, such as the unique pieces found in each hacienda, along with fine art and sculptures that dot the grounds. Learn about the artists who created many of the pieces in this collection that has been growing for more than 70 years.
Brief bios of several of the artists are included here. To fully appreciate their works, join a tour led by our artist-in-residence during your stay.
James Hubbell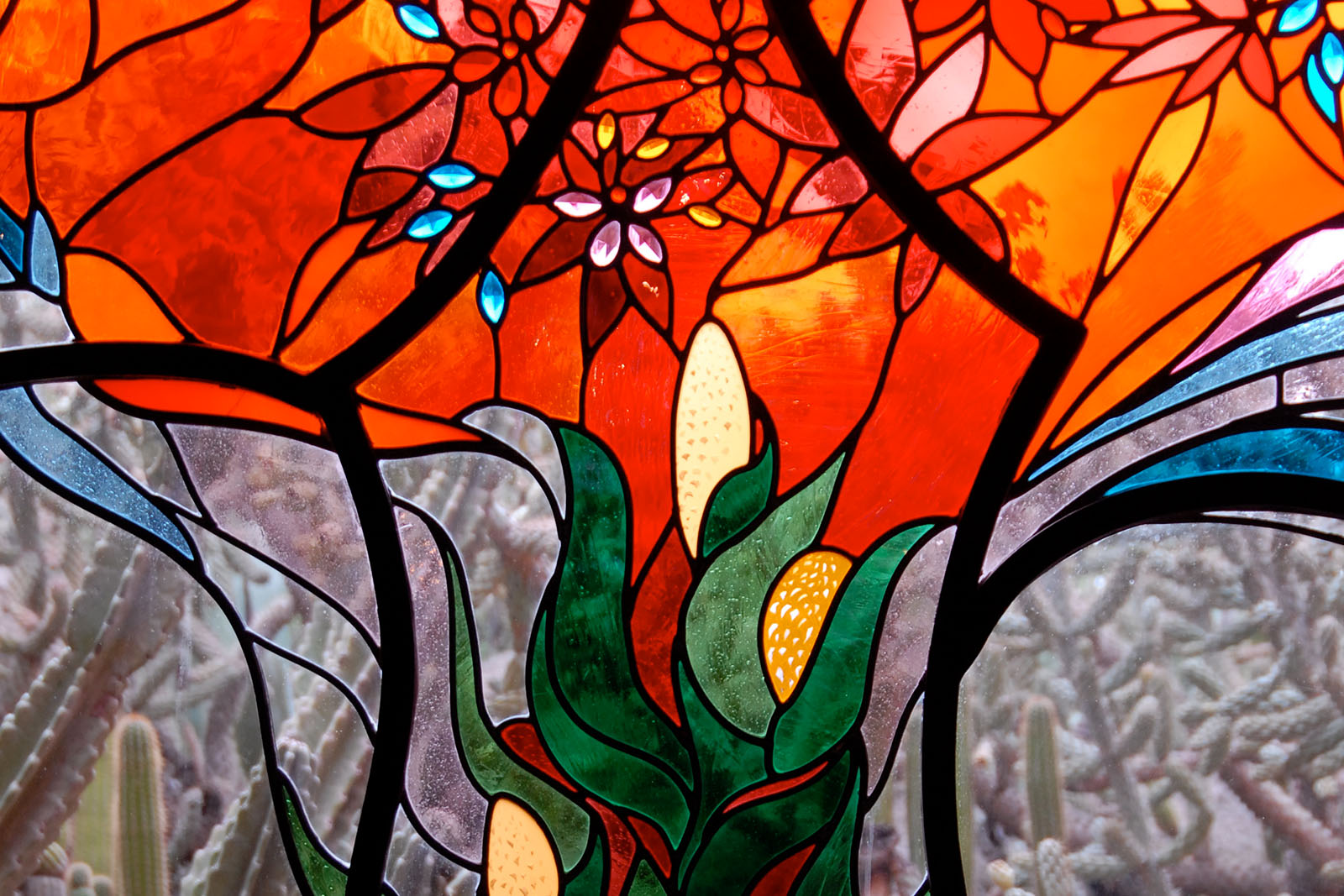 This San Diego artist is known for his innovative design and sensitivity to the environment. He uses craft materials including metal, clay, cement, wood and stained glass. His comprehensive design approach allows him to create memorable buildings, chapels and parks—places for healing the soul and renewing the spirit. James Hubbell is the creator of the stained-glass doors and window in the Administration Building, Kuchumaa Passage, and the mosaic centerpiece in the Dining Hall buffet area.
Jose Saboia
The artist was born in Almadina, a small town in the interior of Bahia, Brazil, in 1949. Jose set out in 1966 for Rio de Janeiro and began painting in 1968 in a studio with fellow artists Leonardo Cunha and Mary Lino. His themes involve rural, interior-like scenes. He plays with shapes, masses, volumes, motions and tempos.
Antonio Poteiro
Antonio Baptista de Souza came to Brazil as a boy from Santa Cristina, Portugal. He learned to be a potter with his father and became known as Poteiro–one who makes pots. He developed from a potter into a celebrated ceramicist and was later encouraged to paint by artist Siron Franco. Poteiro is essentially a storyteller, weaving tales of men, animals and saints, which he collects from the streets, the Bible and his dreams.
Henry Vitor
Born in Guaxupe, Minas Gerais, in 1939, Vitor settled in Sao Paulo, where he worked as a news agent and in advertising. In 1967, he launched himself as a painter of original art. He began exhibiting in 1971 and developed a well-appreciated artistic career. Vitor recreates the magical world of his boyhood in his paintings.
Silvia
Born in 1905 in Morro de Barro Hermelho in Rio de Janeiro, Silvia graduated as a teacher from Escola Normal do Distrito Federal, and as a lawyer from Faculdade de Direito do Rio de Janeiro. A writer, translator and professional journalist, she found literature the first vehicle for her intellectual expression. After 1943, she dedicated herself to painting which gained her lasting popularity.
Magdalena Zawadzka
As a young woman in Warsaw, Poland, Zawadzka began her artistic career creating models for the puppet theatre in Gdansk. She moved to a research center for Polish pop art in the 1960s and was artistic director at Art Intrography Cooperative in Warsaw. Zawadzka moved to Brazil in 1975, settling in Sao Paulo. She incorporates in her pictures the exuberance of Brazilian flora and fauna–a world rich in colors and shapes.
Victor Hugo Casteñeda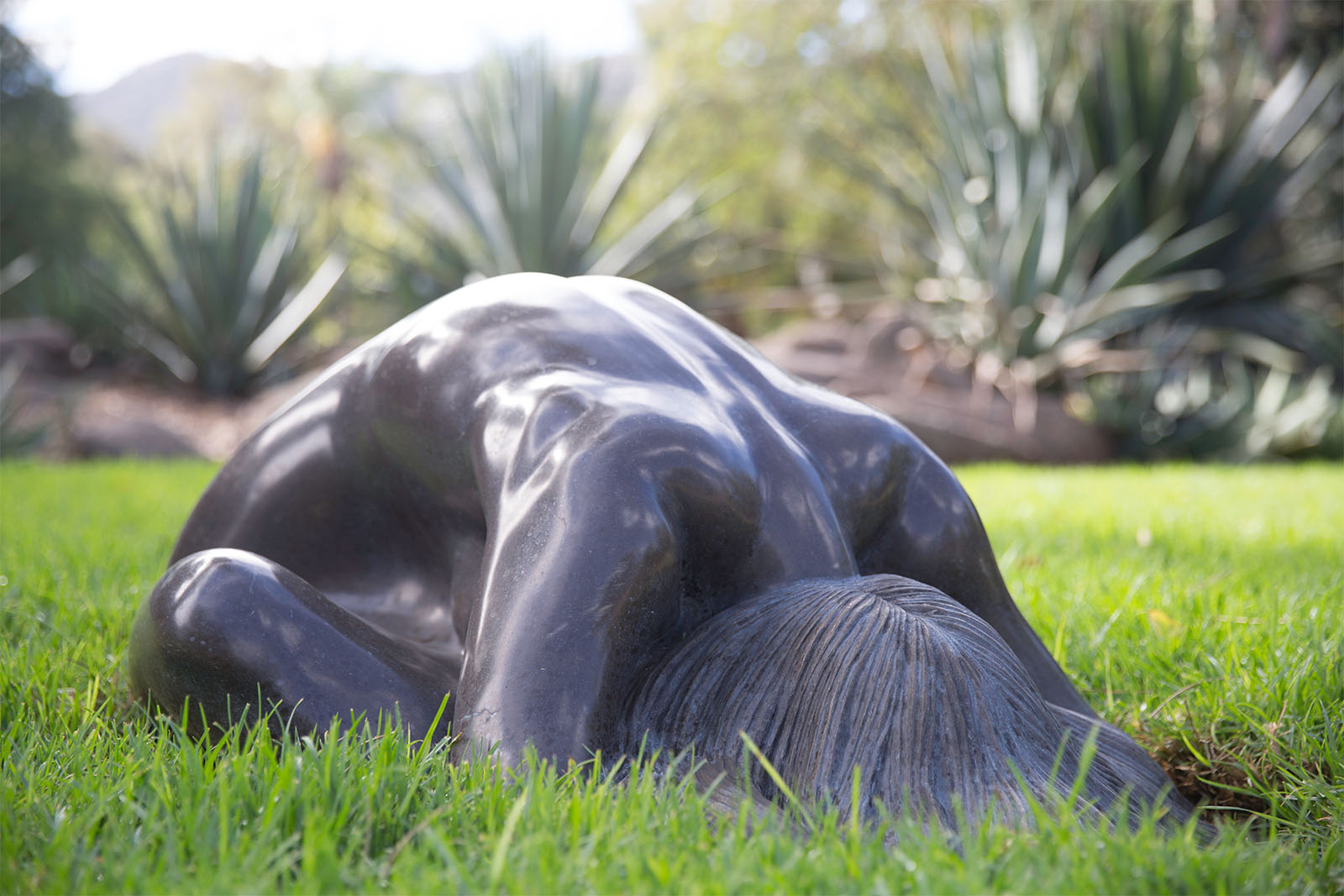 Born in La Palma, Michoacan, Mexico, in 1947, Casteñeda began his career as an artist in 1969 at the National School of Paint and Sculpture La Esmeralda at the National Institute of Fine Arts in Mexico City, where he collaborated with world-renowned artists. His inspirations include tropical women; natives of the indomitable sierras; women from forgotten mesas, paths and springs; and from glimmerings and anxieties. Casteñeda pays homage to the significance of women, and to the beautiful as opposed to the ordinary.