March 1-4, 2023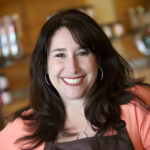 We invite you to attend Debbie Kornberg's Cooking Retreat, a three night four day stay at the Rancho La Puerta wellness resort and spa.
Debbie's enthusiasm for spices began at an early age in her grandmother's kitchen. She used these experiences as a catalyst to experiment with new flavors and eventually launch her own spice company, SPICE + LEAF. With more than 25 years of teaching experience, Debbie is a Spice Expert, Master Teacher and passionate about educating people how to use spices, in easy-to-follow recipes, to create more flavorful food, adaptable to any diet or picky palate. She has presented SPICE + LEAF Gift Sets on behalf of GBK Products' Gift Lounge at the Emmy Awards, Grammy Awards and at the Oscar Awards. In addition to teaching regular Spice It Up with Deb: A Live Cooking Experience workshops, since 2017, Debbie has been a monthly contributor on Fox 5 San Diego Morning News and has collaborated with Fortune 500 Companies, and non-profit organizations alike across the United States.
We hope you'll join us on this amazing experience!
For those of you who have yet to experience Rancho La Puerta, or have concerns about your safety during pandemic times, click here for a sampling of testimonials from satisfied customers who have been Ranch guests since its reopening in early September.