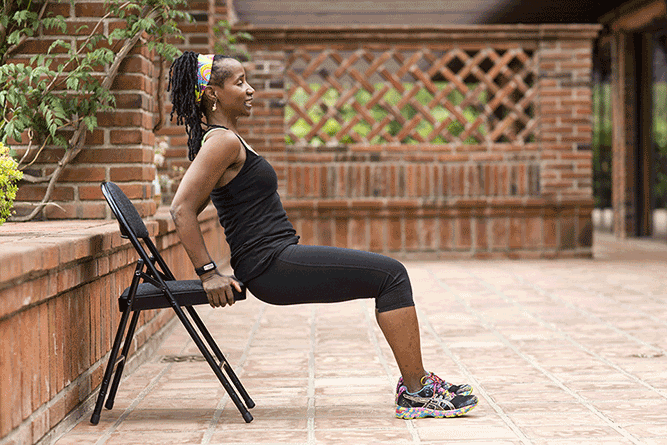 For a quick fitness hit try Double Arm Triceps Dips which will help strengthen and tone your triceps while engaging your forearms, shoulders, chest and back.  Rancho La Puerta Fitness Instructor, Connie Bennett, recommends starting with two sets of 10 reps twice a week, and slowly building from there.
Place a chair against a wall for stability.
Sit with your knees bent about 90 degrees.
Place your feet shoulder width apart.
Grab the edge of the chair just in front of your hips.
Using your arms, raise yourself off the chair.
Lower yourself so your bottom touches the front of the chair.
Repeat for a total of 10 times.
For an advanced exercise, there's the Double Arm Triceps Dip with Single Leg Progression. Practice two sets of 10 twice a week, with a one minute of plank in-between reps.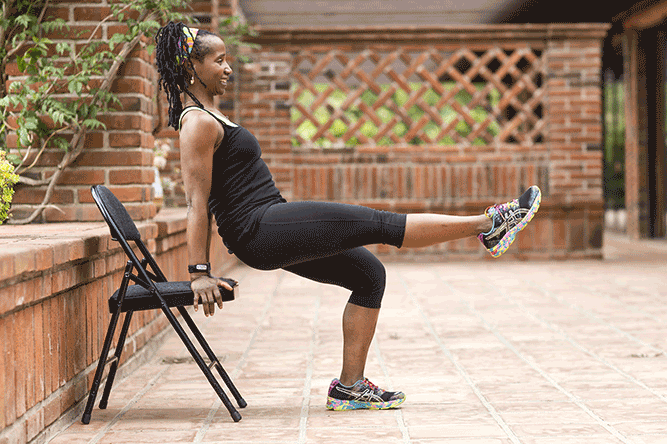 Connie teaches these moves during her Cardio Muscle Blast: Level 2 class at Rancho La Puerta. You can learn more about the Cardio Workouts and a few of the other 50 classes and lectures offered every day at The Ranch here.