Inner Fitness™  with Coach Emily
Welcome to The Inner Fitness™ Online Program with Rancho La Puerta!  Although we can't wait to get back to The Ranch and meet you there in person, COVID-19 has called us to adapt and create something new, and even more expansive.  I have dreamed of being able to create a more in-depth and intimate setting for you to do the deeper healing and transformational growth that your soul and spirit is longing for.  So, it is with great excitement that we bring The Inner Fitness Program into the virtual world, giving you access to the skills, practices and wisdom of the in person classes with the added benefits of a small group environment and more time. This is the ultimate "Taking The Ranch Home"!  Perhaps you've taken my workshop at The Ranch before, or maybe you are new to my program… no matter how you come to this, I hope you will jump on this opportunity to build your toolbox of life skills that guide and support you to gracefully and skillfully navigate all of life's ups and downs.  I can't wait to see you in my Zoom room.
The 5 Lessons of The Inner Fitness Program:
1. Love or Fear – It's Your Choice: This first lesson focuses on self awareness and self discovery, and the conscious practice of choosing curiosity over criticism and judgment. Human beings were designed for survival. If we don't pay wise attention, we can easily slip into chronic states of anxiety, stress and discontent. When we are mindful of our state of being, recognizing when we are stressed and not thinking or functioning at our best, we can course correct (make the shift) and restore ourselves to a state of well being and clarity, and live from our highest wisdom.
2. Healthy Inner Dialogue – Discover Your Joyous Adult: In this lesson we will explore our multidimensionality. Inside each of us lives the parts of our younger selves longing to be healed so that our natural healthy essence can be free to thrive.Unfortunately, most of us have a very critical parent voice in our mind, ready to judge, criticize and shame? In this lesson you will build and strengthen your own Nurturing Parent voice who heals old wounds and guides you to becoming your most powerful wise adult self.
3. Emotional Fluency: Permission to Feel: It is time to stop stuffing and bypassing your emotions and fully feel them… Responsibly!We are emotional beings, and our well being depends on having a healthy emotional range and the ability to process and regulate our response to how we feel. The Awakened Joyous Adult within feels fully and responds wisely, to all that life brings. In this lesson, you will learn practical techniques for navigating your emotional world with greater ease, and also how to express and communicate your emotions in positive ways.
4. Powerful You: Ownership and Responsibility: We are always having impact, either positive or negative. Living a Mindful life depends on becoming responsible for the impact we have on ourselves and those around us.  This can only happen when we are more deeply tuned into our thoughts and feelings that we experience.  I'll be teaching you an amazing 4 step process for taking deeper ownership and responsibility for all of your impact, from your greatest successes that you may diminish, and the failures you may have tried to forget.  This practice of taking deeper ownership and responsibility for all of our life sets you on a path towards freedom and awakens and reinvigorates your innate powerful self.
5. Create and Manifest the Life You Want: This final class brings together all of the skills from the first 4 lessons and applies these practices to consciously and courageously create what you really want. Your thoughts, feelings, beliefs, attitudes, choices and decisions are creating your reality. With your new Inner Fitness toolbox, filled with heightened awareness, compassion and healthy life practices, you can make the internal changes and course corrections to consciously create the life you really want. So think about what you want! So many of us have lost connection to what we really desire, what we want more of, or less of.  My short list of what I want: Less stress and more joy!  What's on your list?
Sign Up Here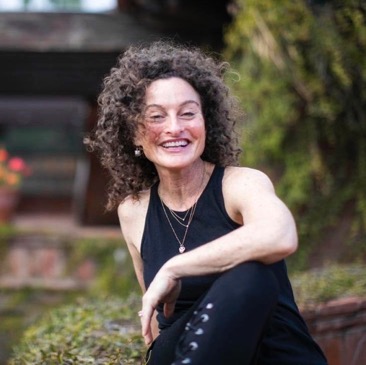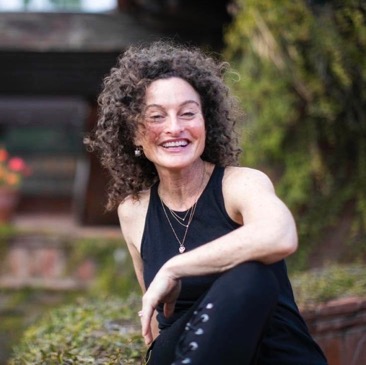 Emily has been coaching since 2001 and is the founder of The Inner Fitness™ Program and is a monthly presenter and Life Coach at Rancho La Puerta in Tecate, Mexico. She maintains a phone and video based private practice with clients and students from around the world.  She lives in Northern California with her husband, and is eagerly awaiting her second grandchild in September.
For more details about Inner Fitness with Coach Emily: http://innerfitnessprogram.com/inner-fitness-program
Note from Emily: My passion is to engage people in the process of self-discovery and inspired living! My role is to be a teacher and guide for those who want to live a more mindful, joyful, and well navigated life. My purpose as a coach is to help my clients and students recognize their true innate value and worthiness, know themselves fully, accept themselves unconditionally, grow their self-confidence, self-esteem, self-respect, and self-love, and live their own vision of a fulfilling life. Inside each and every one of us lies the potential to create and manifest our uniquely personal great life story.
Emily Boorstein Wikman, Founder, Inner Fitness™
Certified Professional Co-Active Coach, CPCC
Lucid Living Master Coach, LLMC
www.coachemily.com
http://innerfitnessprogram.com/videos
Choose Love Drop-In Zoom Class, Mondays, 9 am PT Zoom Link: https://us04web.zoom.us/j/826058243