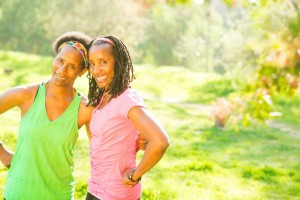 Those born under the sign of the twins love to soar into the worlds of language, words, and ideas. They are considered to be the poets and storytellers of the zodiac. Gemini's need to keep their brains engaged with intellectual activities. This is vital for their wellbeing. Writing classes and crossword puzzles are wonderful for Gemini's.
This sign governs the lungs. A Gemini knows that we are all connected through the air that we breathe. Just as words have wind energy, Gemini's have the power of air behind them. Often called "social butterflies," they love to flit and fly around. They need space to move, and require lots of open horizons. Being able to see great distances, whether from the shore looking at a vast ocean, or from the top of Mount Kuchumaa looking at the clouds, seeing space is critical for their mental health.
Since their symbol is the twins, Gemini's are often ambidextrous. You might catch them in action on the tennis courts with Marcos, and they'll be the only ones who can easily switch hands! And of course, all Gemini's will search out any and all classes with Connie and Coco, the famously engaging real life Ranch twins (pictured above).
Brain foods with a lot of Omega 3 fats, like fish, walnuts, and avocadoes are important to keep them mentally sharp. They tend to flip flop from one exercise routine to another. Gemini's are often naturally fidgety, and therefore they would do well to stick with a system that works, and try to control their desire to do more than two things at once.
Lastly, if a Gemini has not tried The Ranch's signature treatment called "Happy Hands and Feet," they are in for a nice surprise. Foot reflexology is wonderful for their nervous systems.
Leslie McGuirk has been presenting her QUEST FOR INSPIRATION workshop at The Ranch since 2001, and more recently she has been teaching Ranch guests the unknown wonders of Astrology. She is a well-known author and illustrator of 20 children's picture books, and a motivational speaker about the importance of creativity. As a professional Astrologer with over thirty years of experience, she has clients around the world and speaks at Astrology conferences. Please visit her websites at www.lesliemcguirk.com and www.luckystarsastrology.com.
The Ranch offers a variety of workshops, presentations, entertainment, and learning experiences to accommodate all of our guest's request and interests.