Be the Author of Your
Authentic SELF
"There is a vast world happening behind your words"
We are excited to have the opportunity to connect with you during these moments of uncertainty and possibility. You are invited to join us in creating a vision for tomorrow that will allow you to live a more meaningful and peaceful life.
Our five sessions will guide you through the maze of your early years, transcending the assessments and stories we have all created about ourselves to embody a fresh perspective on who you are and where you are going. With Joel and Judy you will see your life from an entirely new vantage point.
By learning how "Being" and language unite, you uncover the vast world happening behind your words. In our sessions, you will develop new interpretations of yourself, your relationships and the world around you. With illuminating insights the past will fade and the vision of who you see yourself being will emerge.
We will journey through ideas and distinctions that will open fresh interpretations and understanding of your "authentic SELF". The SELF you have always known your self to be. These fresh perspectives will reveal new ways of "Being" that are in alignment with a vibrant vision for tomorrow. Join us in inventing your "SELF", your reality, and creating the inspired future that lies ahead!
1. A Whole New World Revealed
How would it feel to get a whole new perspective on life? Join us for an introduction to Ontology – the study of Being. Ground yourself in the experience that our words shape the world we live in, and become aware of that "something" behind those words. You discover a new way of Being with your Inner Voice and delve in to those small conversations, both positive and negative, that shaped your life.
2. BEing vs DOing
The language we live in shapes how we see and experience the world around us.
We reside in a two-domain life: Being and Doing. Experience that distinction and how the dance between domains can positively impact the quality of your life. Integrating Being and Doing will transform the daily ins and outs of living, adding to the richness of your experience. The way you speak and think can set you free.
3. Our Bodies Lead in the Dance of Life
Your Body when paid attention to, is a source of wisdom and can generate positive actions. Somatics, integration of body, mind and spirit, can be a new way to freedom. As physical beings, learn how your "Automaticity" impacts your actions and thus your life. With an addiction to comfort, discover the dynamics of Comfort Zones, how that dynamic interplays with old habits and the positive possibilities it brings.
4. Transcending "The Swirl"
We can be caught in a matrix of living, the Perfect Storm of Language. Your inner voice screams, your automaticity leaps to action and your assessments judge every move – you are caught in "the Swirl." Identify that experience, embody some new techniques and easily transcend to an outside Observer. There's a joyous life outside.
5. "The Shift" Be the Author of Your Authentic SELF
Living in peace is your ability to travel from inside to outside the Swirl, where you can be a new Observer. From there you see a whole new perspective, an opportunity to live in the flow of life. Experiment with some easy tools to transition to the Observer, to vision your future, and come in alignment in your relationships. The state of trusting yourself to trust yourself is where the magic lives.
Let's all take time to manifest the next decade together, one that can be filled with your radiance, inspiration and joy!
---
JUDY KIMMEL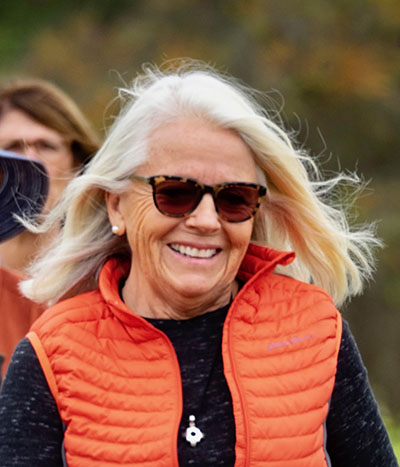 Currently Board Chair of the national Peace Alliance and Lead Consultant with Kimmel and Company Judy co-authored SELF, The Vast World Behind Your Words with her husband Joel.
She has spent her life working in the areas of education, retail development, nonprofit management, and human potential. Judy assisted Joel in developing their innovative technology of language, focusing on the power of trust and communication.
Her career encompasses the fields of elementary education, franchise management, and nonprofit sustainability and growth. As a business entrepreneur, mother, world class rower, teacher and consultant Judy has a personal commitment to coaching and supporting people of all ages, disciplines and backgrounds.
JOEL KIMMEL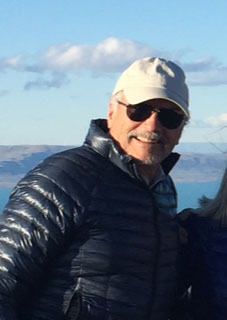 Acclaimed author of SELF The Vast World Behind Your Words, Joel Kimmel is one of the world's leading experts in ontology – the study of "Being" and how language shapes our perceptions, relationships and the world around us.
His promise to clients is that they will experience the benefits of personal awareness and creativity, an intimate sense of their true identity, and an expanded commitment to building honest and authentic relationships in careers and personal lives.
As military veteran, world-class athlete, and recipient of the Presidential Call to Service Award, Joel has coached a vast spectrum of clients from private individuals to corporations.  Some of his clients include US Bank, Shell Oil, Wells Fargo Wealth, Mattamy Corporation, Itron International, the Charles Schwab Foundation, and Allianz Life.
To learn more about Joel and Judy, please visit kimmelandcompany.com.