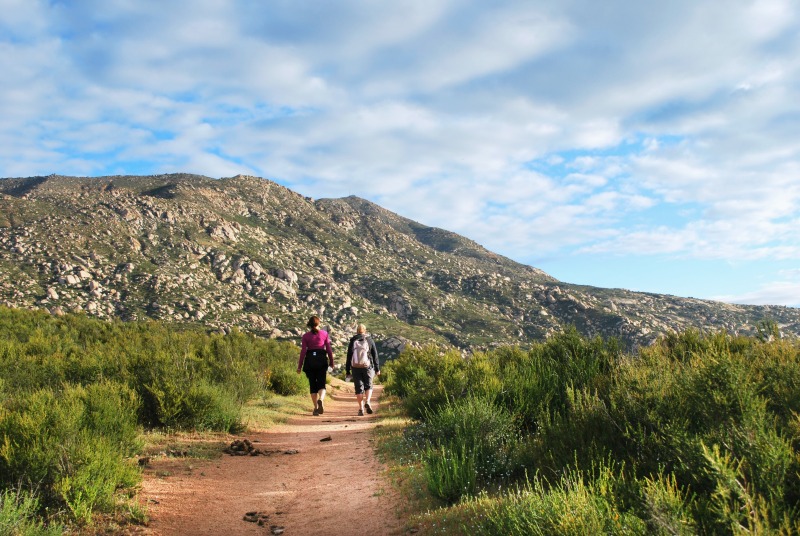 The sun is out and it's summertime!  This is one of my favorite times of the year at The Ranch; perfect pool weather, gorgeous scenery, and beautiful twilight dinners outdoors in the warm evening breeze.  July is also the perfect time of the year to remotivate yourself to stay fit through summer!  The warm weather is invigorating.  Take a dip in the Activity Pool, and follow it up with a delicious fresh juice from Tierra Alegre.  In addition to our regular classes, we have some amazing presenters during July to inspire you in mind, body, and spirit!
Fitness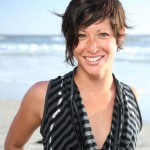 GYROKINESIS® with Ami Ipapo Ami Ipapo is the co-director of The Movement Initiative, a San Diego based dance and wellness company that aims to make movement accessible to all. Ami specializes in helping clients expand, awaken and connect to their bodies through private GYROTONIC® sessions and GYROKINESIS® group classes.  She is a certified personal trainer through the National Academy of Sports Medicine and a certified Pilates instructor through The Movement Salon and the Kane School of Core Integration. Ami has furthered her fitness education with TRX Suspension Training, Muscle Activation Techniques, Kettle Bell Concepts, prenatal fitness and anatomy studies with Irene Dowd…read more
Music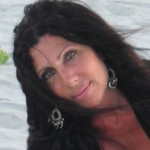 "Un-Mute" Your Heart, Your Soul: Your Voice with Sharon Spinetti  Over the course of a 25-year international career, Sharon Spinetti filled up some of the most beautiful opera houses in the world with her voice, and as an educator, she hopes to pass on the empowerment of this feeling to her students, friends, and extended family.  She is the founder of her own private voice and piano studio in Manhattan; a labor of love that enables forty-five individual music students! She is also the founder and brain-child of the "song-girls" brand: a company dedicated to creating positive, creative outlets for city girls of all ages…read more
Relationships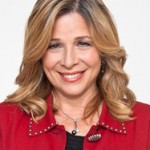 Secrets of Happy Couples with Pepper Schwartz, Ph.D.  Pepper Schwartz, Ph.D.is a sociology professor at the University of Washington in Seattle and the sexuality expert for the AARP. She holds B.A. and M.A. degrees from Washington University in St. Louis, where she was a Woodrow Wilson Fellow; and an M.A. and Ph.D. in Sociology from Yale. She has received numerous awards and has authored 15 books, including The Great Sex Weekend, The Lifetime Love and Sex Quiz Book, Everything You Know About Love and Sex is Wrong, Prime: Adventures and Advice about Love and Sex in the Sensual Years (HarperCollins) and her recent book, The Normal Bar: Surprising Secrets of Extremely Happy Marriages. Dr. Schwartz co-authored Glamour's monthly "Sex and Health" column for years. She also has contributed to many other magazines, journals, newspapers and appears regularly on national TV programs and documentaries….read more
Art
Quest for Inspiration with Leslie McGuirk Leslie McGuirk's children's books include the "Tucker Series," "If Rocks Could Sing," and "Wiggens Learn his Manners at the Four Seasons," which Martha Stewart calls "a charming introduction to the fine art of good behavior." She has sold over 2 million books worldwide, but started as an untrained artist selling her T-Shirt designs out of the back of her car. She became a marketing phenomenon in Japan during the 1990's. Takashimaya, the high end Japanese department store produced over 800 products with her designs. She was also chosen as the designer for the restoration of the Tokyo Disneyland Hotel. Her "Quest for Inspiration" workshops began at Rancho La Puerta and have since been taught in many places including The Jim Henson Company, Wachovia Bank, Wilmington Trust, Embry Riddle Aeronautical University and many others….read more
The Ranch offers a variety of workshops, presentations, entertainment, and learning experiences to accommodate all of our guest's requests and interests.
Interested in learning more about achieving a marvelous balance of mind, body and spirit?  Join us for a week at our 3,000-acre health and fitness resort in Tecate, Baja California, Mexico—about an hour's drive from San Diego, all with transportation provided. Make your reservation or request more information by calling 800-443-7565, or use our convenient online reservation form by clicking below.