Love and Mindfulness During and After the Pandemic: Lessons from the Ranch
Nothing is more important than our relationships; they open our hearts, inspire us to thrive, and boost our immune systems. In this series of five talks, author, therapist, and life coach Linda Carroll will guide you through the practice of mindfulness and teach you how to make your relationships more wholehearted, beginning with the relationship we have with ourselves. Each of the five talks will include lessons of wisdom and thriving we have learned from being at Rancho La Puerta.
1. The BIG SHIFT:  Mindfulness and Relationships
The big shift refers to the transition from outer connections to inner fitness. It involves shifting from reacting to responding, from mindless to mindful, and from belonging to another to belonging to ourselves. Linda will share 13 tips for relationship health during the stress of this uncertain time we are living in, finishing with the most important piece of wisdom from The Ranch's beloved Phyllis Pilgrim.
2. Five Basic Communication Tools (PAUSE)
Communication defines the health of our relationships, and communication under stress can be particularly challenging. Using the acronym PAUSE, Linda will provide five tools for developing relationship skillfulness even when we are experiencing the stress responses of fight, freeze, fold, and flight. She will also offer insights into how we can transform our defensiveness into open curiosity describe the three secrets in having safe and honest dialogues with others.
3. Neuroplasticity and the Five Essential Keys to Emotional Fitness
Having a high IQ might make you a genius, but having a high emotional intelligence makes you somebody everyone wants to be around. Join Linda as she shares these five essential habits for strengthening our emotional fitness:
Habit #1: Self-regulation
Habit #2: Awareness of and empathy for others
Habit #3: Healthy inner dialogues
Habit #4: Understanding and managing triggers (when stress styles collide)
Habit #5: Recognizing and expressing feelings
4. The Truth about Impact and the Three Magic Words to Get Us There
We are inextricably connected to each other, and these connections have never been more important than in 2020. Linda will show you how to cultivate the gift of presence, three magic words that will help others to feel truly valued (hint: it's not "I love you"), and increase our positive impact on others in love and work.
5. Living in Wholehearted Connections
Find out what it truly means to be wholehearted. Learn the truth about self-love, owning your story, and staying vertical in a horizontal world. Discover the two main pillars in all relationships—connection and separation. Drawing on the wisdom of the ages, Linda will share five ways that we, as wholehearted individuals, can create a more wholehearted world.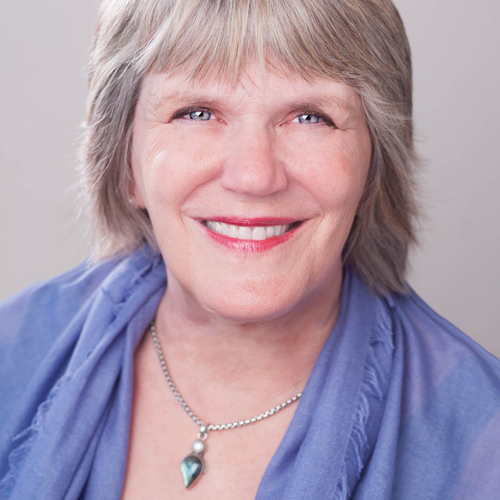 Linda Carroll holds a master's degree in counseling and has practiced psychotherapy, specializing in couples and communication, since 1981. She has been coaching since 2008 and obtained her certification as a Life Coach in 2016. She works in Corvallis, Oregon, and coaches' clients virtually, by phone, and in person. Linda has authored three books on personal growth and healing and is a frequent presenter at Rancho La Puerta on the topics of love, relationships and communication skills. Her lectures feature material from her highly acclaimed books, Love Cycles, published by New World Library in 2014, and Love Skills: The Keys to Unlocking Lasting Wholehearted Love, released on February 14, 2020, also by New World Library.
Linda grew up in San Francisco during the 1950s and came of age during the countercultural 1960s. From her traditional childhood, she preserves a faith in the importance of service, mystery, and reverence for all forms of life, and from her early flower-child leanings, she maintains a belief in looking outside the box for approaches to healing.
Visit her website at lindaacarroll.com.