Rancho La Puerta Five Session Curriculum
Simple Tools to Transform Your Life
Join Healthy Lifestyle Coach, Lisa Lewtan, on an experiential journey into our inner world where we focus less on information and more on transformation. You will earn simple tools to transform your life while you practice looking inward, actively listening, and learning to trust your inner wisdom.
Lisa's workshop dates: Postponed until 2021
---
Session 1
Ditch Your Inner Critic B**CH
Do you know that voice in your head that tells you that you are not good enough? That inner critic b**ch loves to remind us of all our shortcomings and insecurities. In today's session, we will start understanding where she came from and how to practice both inviting her in for a cup of tea or telling her to pack her bags and leave town!
Session 2
Radical Self Acceptance
Why is it so much easier to be kinder to others than to ourselves? In today's session, you will learn how to treat yourself with tender loving care, develop a gratitude practice, and upgrade your self-care to a whole new level.
Session 3
What are you TRULY craving?
Often we look at our well-being in terms of diet, exercise, and maybe some sleep. But what about fun? Learning new things? Sex? So many aspects go into making us feel good and when these needs are not met we often turn to substitutes like food, alcohol, or drugs. Today's session will help you take a look at your life and see what is really going on and what is that you are really craving.
Session 4
What is Your Body Trying to Tell You?
So often we get stuck in our heads when making decisions and not realizing that our body has untapped wisdom. Come learn how to listen to and start trusting the wisdom of your body to see what it is trying to tell you.  This information will help you make positive choices and ease the decision-making process. It will also help you to understand what a true mind/body connection means.
Session 5
Why Tapping (EFT) will be your Favorite Tool
Similar to acupuncture, Tapping (EFT) focuses on restoring balance to your body's energy, but you can do it all by yourself! In today's session, you will learn how to "Tap" and how to use tapping to reduce anxiety, break downlimiting beliefs, and help get to the heart of the matter within minutes rather than hours. You will leave refreshed and amazed.
---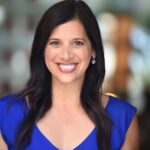 Lisa Lewtan is a Healthy Lifestyle Coach, an award-winning author of "Busy, Stressed, and Food Obsessed!", and former podcast host on The Healthy View.
After co-founding a successful tech startup, Lisa collapsed from years of stress overload. Using the skills she developed as an entrepreneur, she self-hacked her own mind and body to restore her health and go on to feel better than ever. Now, Lisa helps highly successful go-getters to slow down, chill-out, develop a better relationship with food and stress, reframe negative self-talk, investigate habits and triggers, and set strategies for success.
Lisa has been featured in numerous publications including The Boston Globe, The Huffington Post, MindbodyGreen, and Readers Digest, and has been a speaker at companies such as Kripalu, Canyon Ranch, Rancho La Puerta, WGBH, and Google.