Thanks for your interest!
The photo contest entry date has passed by.

The deadline to enter was April 15, 2023
Using only one photo (it's worth a thousand words!) show us what The Ranch means to you.
Our panel of judges will select twelve winners.
The Grand Prize Winner will win a 4-night stay for two (Sat-Wed)*
Second Place: 3-night stay for two (Wed-Sat)*
Third Place: 3-night stay for one (Wed-Sat)*
Nine runners-up will receive a Rancho La Puerta Wellness Basket
All winners will be featured in our monthly newsletter.
One submission per person.
Submissions accepted from March 31 to April 15, 2023.
Judging will occur from April 15 to May 15, 2023.
Winners and prizes will be announced and awarded June 2023.
See rules for more details.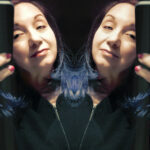 Yoni Mayeri has been a professional photographer for over thirty years. An early adopter of the iPhone, she has devoted the last decade and a half to the field of iPhoneography, perfecting the craft, exhibiting her work in galleries and museums, and sharing her knowledge of technology and art with others. She was formerly an educator for Nikon, Minolta, and Polaroid. She gives workshops and presentations in mobile photography at UC Berkeley, Stanford University, Stanford Research Park, John F. Kennedy University, The Pacific Art League, Google, The Mobile Digital Art Conference, Saint Mary's College of California, ACCI Gallery, The UC Theatre, Rancho La Puerta, to many chapters of The Garden Club of America, and to private individuals. Yoni is a regular specialty presenter on Mobile Photography at Rancho La Puerta. Yoni's Instagram blog is composed of photographs that were taken and edited solely on the iPhone: http://instagram/yonimayeri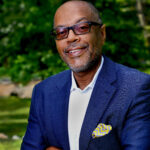 Kevin Merida is an award-winning journalist, media executive and co-author of books on Supreme Court Justice Clarence Thomas and former President Barack Obama.He is currently the executive editor of the Los Angeles Times, a former senior vice president at ESPN, and a former managing editor of The Washington Post. In 2016, he launched The Undefeated, a multiplatform initiative exploring the intersections of race, sports and culture that is now on a trajectory to become a global Black brand for the Walt Disney Co.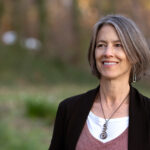 Lynne Harty is a commercial and fine art photographer living in Asheville, NC. She has a BFA in Photographic Design from UGA and has been working as a lifestyle/food/fine art photographer ever since. Commercial clients include business magazines such as CFO, CEO, Inc, and businesses including the Biltmore Estate, Gulfstream, Kimpton Hotels, The Queens Hospital System in Honolulu, and many of Asheville's restaurants. Her colorful fine art images from her series "Asheville – a Contemporary View" can be seen on the walls of banks, restaurants and hotels around town. Her very favorite place to shoot is Rancho La Puerta in Tecate, Mexico, where she has taught photography classes and shot for their website for years.
CONTEST RULES
Rancho La Puerta Photography Contest will accept submissions from guests of Rancho La Puerta in the United States who are over the age of 18 who have been to The Ranch in the past two years. The number of times the guest has been to Rancho La Puerta in that time frame will not play a role in the selection process.
The Contest is not open to employees, docents, presenters, or independent contractors of Rancho La Puerta. Submissions from Canada will not be accepted. No entry fee is required. By entering you are agreeing to abide by all Contest Rules.
The Photography Contest begins 12:00:01 a.m. PST on March 31, 2023 and ends either when 1000 submissions are entered, or at 11:59:59 p.m. PST on April 15, 2023, whichever comes first. Only the first 1000 entries will be accepted.
All entries must be in .jpg format and feature original content. The photographer will retain the rights to their work no matter what the outcome of the La Puerta Photography Contest. By participating in the Contest, Rancho La Puerta may use both the work and the winner's name or image in marketing materials, in any medium, without additional compensation, except where prohibited by law.
Entries must be submitted online via ShortStack. Only one submission is allowed from each participant. You must provide the information requested. Entries that are incomplete or do not adhere to the rules or specifications may be disqualified.
Prizes are non-transferrable and cannot be redeemed for cash or used toward an existing reservation. Short stays are Saturday to Wednesday and Wednesday to Saturday. Blackout dates apply.
La Puerta Photography Contest is void where prohibited by law. Rancho La Puerta may cancel the contest or change the Rules at any time.
PRIZE
The contest will have 12 winners. The grand prize will be a 4-night stay for two (Saturday-Wednesday). The second place winner will receive a 3-night stay for two. The third place winner will receive a 3-night stay for one. The remaining nine winners will each receive a spa basket of La Puerta Core Essentials products. In addition, winning submissions will be printed in a 2024 calendar, and highlighted on the Rancho La Puerta website, social media platforms, and in emails to Ranch guests (delivered to more than 50,000 inboxes).
JUDGEMENT
Entries will be judged by a panel of three contest judges, Lynne Harty, Yoni Mayeri, and Kevin Merida.
RESULTS
The photographers of the selected photos will each be notified of the results by phone or e-mail during the month of June 2023. If we cannot connect with the winner after ten days, we will disqualify the photographer and select a new winner.
ADDITIONAL TERMS
Other restrictions may apply.
PRIVACY NOTICE
All information submitted in connection with the Contest will be treated in accordance with these Rules and Rancho La Puerta's Privacy Policy.