Stop for a moment and really think about how you want your life to be.  What is important to you?  Are you on track and aligned with your intentions?  If not, realign yourself this September by writing in your journal, meditating, starting a new fitness program, or simply eating clean food for a week straight. These small lifestyle changes can help you get back on track and realigned!
Meditation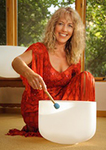 Sound Body Sound Mind Specialty Week | Susana Moore and Ann Licater
September 5-12
Restless hearts can find their natural beat as they fall in rhythm with the breath and the mind becomes still. The space between thoughts expands to create room for us to hear our truth in the Divine Silence. Journey with us to expanses of deep relaxation and calm as the tones of the crystal bowls open gateways of awareness and wholeness within you. The tones of these harmonically tuned instruments help to align your physical, emotional and spiritual bodies, balancing and rejuvenating your vital…read more
Fitness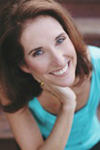 Pilates Week | Madeline Black
September 12-19
Madeline Black is a distinguished international leader in movement and exercise education. For over 25 years she has been recognized as the "teacher's teacher." Madeline draws from her vast knowledge, continuous study and exploration of the body. She is seen in her field as a synthesizer; integrating movement science, osteopathic theory, manual therapy, and energy work creating an innovative, interdisciplinary approach to Pilates, yoga …read more
Culinary
Culinary Experiences at La Cocina Que Canta | Visiting Chef Deborah Madison
September 19-26
Founding chef of Greens restaurant in San Francisco, Deborah Madison launched her cookbook-writing career with Greens Cookbook, which led to a remarkable string of works including The Savory Way, Vegetarian Cooking for Everyone, Local Flavors: Cooking and Eating from America's Farmer's Markets, Vegetarian Cooking For Everyone, and her latest, Vegetable Literacy. She has been honored again and again with prestigious James Beard book awards. …read more
Education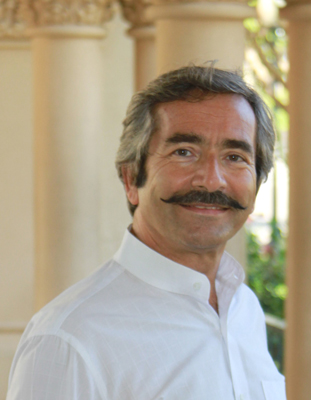 Enlightened Negotiation™ | Mehrad Nazari, Ph.D.
September 19-26
We negotiate more frequently than we realize not only in the workplace but also with family, friends and the members of our community. Enlightened Negotiation™ introduces a new approach to negotiations. It draws on basic spiritual principles revered by many wisdom traditions to transcend the competitive model and instead tap the natural power of our innate desire of the human spirit to connect, create and prosper.  "The Eight Spiritual Laws of Negotiation" provides a new paradigm for the emerging generation of conscious citizens. It shows how to bridge the worlds of materiality…read more
The Ranch offers a variety of workshops, presentations, entertainment, and learning experiences to accommodate all of our guest's requests and interests.
Interested in learning more about achieving a marvelous balance of mind, body and spirit? Join us for a week at our 3,000-acre health and fitness resort in Tecate, Baja California, Mexico—about an hour's drive from San Diego, all with transportation provided. Make your reservation or request more information by calling 800-443-7565, or use our convenient online reservation form by clicking below.