GYROKINESIS® exercise is a complete movement system, for all levels and ages, and can be applied to a variety of situations, as one needs very little equipment. It incorporates many key principles from yoga, dance, gymnastics and Tai Chi. The class begins with the practitioner seated on a low stool and begins with simple breathing patterns to awaken the body. He or she mobilizes the spine and joints through a series of arching, curling and spiraling movements. The corresponding breathing patterns in every movement help to stimulate the nervous system and open up energy pathways. Rhythm, movement, & breath are the key elements of this system accessible for all fitness levels.
GYROKINESIS®
Sun-Fri, 11:00am, 75 min.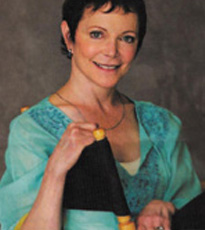 Kathy Van Patten is the founder of the award-winning Movement Center of Boston, GYROTONIC® Boston and GYROTONIC® Pacific Heights. Kathy has studied extensively with Juliu Horvath for close to 20 years.  She is one of a few GYROTONIC® Master Trainers chosen by Juliu to conduct certifications. Kathy is certified to teach every course in the GYROTONIC® Expansion System.
Kathy conducts teacher training throughout the US, South America, Asia, and Europe. Over the past 20 years Kathy has trained hundreds of GYROTONIC® and GYROKINESIS® Instructors, some of whom have gone on to become Master Trainers.