OCR Workout S/Th @ 11:00am in Tolteca
Obstacle Course on M/F @ 6:30am (meet at Kuchumaa gym)
Kettlebell Kombine T/Th @ 3pm in Tolteca
Kettlebell Kombine
You'll use kettlebells in ways you never knew you could, learning proper form and technique as you perform movements such as goblet and sumo squats, Russian twists and half Turkish get-ups. This is a high-energy class made for all fitness levels; adjust the intensity by altering the kettlebell weight used.
Few workout tools can offer such wide-ranging benefits as the kettlebell. This class utilizes it for strength-building exercises as well as ballistic moves, which can quickly bring on a cardio effect to burn fat and build endurance.
Outdoor Circuit
Obstacle Course Race (OCR) Workout
Conquer physical and mental obstacles together in this group experience. Increase your strength, endurance and mobility with an innovative combination of resistance training, bodyweight challenges, dynamic stretching and sweat-inducing cardio-focused drills. Push harder and unleash the athlete in you!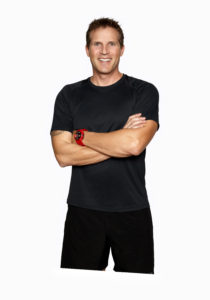 Alex has over 20+ years of professional health and fitness experience as an international speaker, coach, nutritionist, educator, consultant, author, and lead trainer for several digital platforms. He is the National Program Developer for Life Time, Inc.  and co-creator of Spartan Strong, WTRX and Kettlebell Kombine group fitness programs. In 2018 he was recognized as the EMPOWER! Presenter of the Year and is the 2019 cover feature of American Fitness magazine Winter edition. He was also awarded 2019 Fitness Influencer of the Year by AFS. He currently is an Advisory Board Member for IDEA World and FIBO-USA. Alex has appeared on all major television networks including: NBC Sports Network, NBC The TODAY Show, Discovery Channel, Hallmark's Home and Family, CBS's The Talk, and Jimmy Kimmel Live. He has also been featured in 20+ national fitness publications including: Men's Health, SHAPE, Men's Fitness, OXYGEN, Sports Illustrated, Experience Life, and American Fitness.
Alex is an endurance athlete competing in several triathlons, marathons, obstacle course and bike races. He is a Spartan Race finisher, IRONMAN Lake Placid (2004) finisher, HOODOO 500 2x finisher and 1st place in Category (2010, 2018) and Race Across America 4-man team finisher (2018).  Alex has been an avid cyclist since 1999 when he started training for triathlons.
He currently lives in Orange County California with his incredibly supportive and amazing wife, Michele, and two beautiful daughters Abby (14) and Maddie (9).