Lots of fun with 10-year veteran Major League Soccer player, Sasha Victorine:
Soccer Training for Children, Tweens, and Teens
Pick up Soccer
Soccer Game at Professor's Park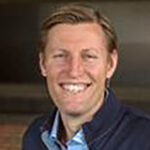 A 10-year veteran of Major League Soccer, Sasha Victorine was selected in the first round of the 2000 MLS SuperDraft by the Los Angeles Galaxy. Sasha attended college at UCLA, where he won the Missouri Athletic Club trophy as the most outstanding college soccer player in 1999. He was a three year All-American at UCLA and helped win the NCAA Championship in 1997. Sasha represented the United States at the 2000 Summer Olympics in Sydney, Australia and played for the U.S. Men's National Team.  Sasha's MLS career saw him help the LA Galaxy secure the Lamar Hunt U.S. Open Cup title in 2001, CONCACAF Champions Cup in 2002, and the MLS Cup trophy in 2002. Sasha played with the Kansas City Wizards and Chivas USA, totaling 265 games played in MLS competition with 36 goals and 43 assists.  After retiring from his professional career in Major League Soccer, Sasha joined Sporting Kansas City as they rebranded the team and launched the most technologically advanced stadium in the world in 2011 (Children's Mercy Park). Sasha has also served as a Sports Envoy Ambassador for the United States Department of State.  Currently, Sasha is the Chief Solution Officer at FanThreeSixty, a global sports technology company headquartered in Kansas City, Missouri, where he oversees business strategy and solution vision. Sasha resides in Kansas City with his wife, Melissa, and their daughters.