Health Behavior Change – Science to Practice 
Self-care and Emotional Wellbeing 
Wellness to Wellbeing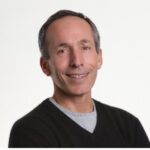 Seth Serxner, Ph.D., M.P.H. brings the breadth of his experience in academia, industry and consulting to his role as chief health officer and senior vice president of population health for Optum. Seth's deep knowledge of behavior change, population health and wellbeing, social determinants of health and measurement allow him to visualize and deliver on program innovation. He has more than 30 years of experience in health and productivity management and has published more than 50 articles and chapters.  Seth earned a Master of Public Health from the University of California, Los Angeles, and a doctorate from the University of California, Irvine. He is currently on the Board of Directors of HERO (ex-chairman) as well as the lead for the organization's research strategy. He is a board member of the Business Group on Health Institute of Innovation and Workforce Wellbeing, executive committee member and vice president of the C. Everett Koop Health Project and research committee member with Integrated Benefits Institute.