Work is Life: Overcoming the Work-Life Balance Trade-off
Many of us experience work as something separate from life. Commonly referenced in the phrase "work-life balance," this false dichotomy creates an endless and futile struggle of trading off priorities in life with priorities at work. What if work and life are not opposite "places" to spend your time, and we approached work as an essential element of living? Anchored in positive psychology and self-determination theory, John provides tips, techniques, and tools for managing your time and energy in a more holistic manner that leads to higher performance and deeper satisfaction. During this presentation John will Introduce the Conscious Leadership framework that guides us to be more creative and courageous in our behavior and develop greater maturity and accountability for the way we choose to live our lives. Next, John will share his Be True workbook, which outlines a set of 4 developmental activities participants can follow to build a more integrated and aligned life. Truth is often thought of as an absolute form, but when conjugated as a verb, "truing" is an active process of aligning something to an ideal. Living your best life involves aligning all aspects of your experience in a holistic manner that works in concert, not a simple balance of trading off work and life activities.
Growth Mindset
Develop a vision for your life that includes a complete set of thrive factors that make you feel fully human. Identify some essential activities that provide concrete, behavioral evidence that you are living the life you have visualized.
Everyday Presence
A simple form of meditation you can weave throughout your day to help keep you clear and grounded as life throws you bumps and twists that we must navigate.
Refined Self Awareness
Learn how to conduct a lifestyle audit and evaluate your behavior against a set of common traps that keep people from moving forward.
Make It Happen
Identify your "one thing" that you will place as your learning intention and use habit design to improve your chances of achieving your growth objective.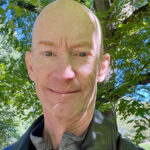 John Foster is an organization designer who helps people and organizations perform at their best. He has served many of the world's most innovative companies helping them through transformation and scaling challenges. Along the way he's held Chief People Officer roles at IDEO, Hulu, Thrive Market and TrueCar. John founded Gamut HCD (Human Centered Design) as a platform to advise companies and build tools that help people learn and grow. He maintains a variety of relationships from short term projects to long term advisory and full-time leadership roles. He has deep expertise in psychology, organization behavior, leadership, and communication; and has spent thousands of hours facilitating off-sites and coaching leaders. John is working on a book called Start from Scratch to encourage broader interest in Human Centered Organizations. Prior to his current career phase, John held significant HR leadership roles at Fidelity Investments, Levi Strauss, and Citibank, and started his career leading outdoor education and team building programs for schools and community organizations. He earned a M.Ed. in experiential learning from Colorado State University and a dual BA in Psychology and Communication from Miami University. He lives in California with his wife and 4 children and enjoys travel, playing guitar, and adventure sports.