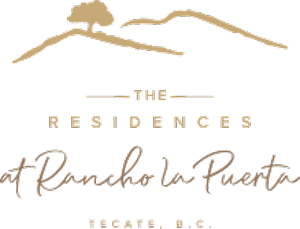 NOTICE OF PRIVACY
At ESPÍRITU GENERADORA DE NEGOCIOS, S. de R. L. de C.V., or GRUPO ESPÍRITU, our clients are our most important assets. We are committed to protecting your privacy, and our Privacy Notice outlines the systems and protocols which safeguard your confidential information.
I. THE PROTECTION OF PERSONAL DATA:
ESPÍRITU GENERADORA DE NEGOCIOS, S. de R. L. de C.V., or GRUPO ESPÍRITU, with address in Boulevard Campestre Nº 2312, Colonia Bosques del Refugio in the city of Leon, Guanajuato, Mexico, CP 37123, is responsible for the legitimate and adequate treatment of personal data.
Contact: Send questions or comments to the email: cliente@grupoespiritu.com
or phone: +52 477 104 30 79 and 477 104 30 80.
II. PROCESSING PERSONAL DATA
Your data can be used to serve the following necessary purposes:
To promote offers and advertise the services and products that Grupo Espíritu offers as a potential customer and/or consumer to its clients;
To corroborate the identity and the veracity of the information provided, including that of the beneficiaries, references, jointly and severally obligated parties, guarantees or guarantors, as applicable;
To integrate files, databases and systems necessary to carry out the corresponding legal acts and operations;
To carry out risk analysis and credit viability;
Comply with the physical security and civil protection measures, such as video surveillance systems, access to subdivisions, common areas and restricted areas; and additionally, we will use your personal information for the following purposes that are not necessary, but that allow and facilitate us to provide you with better care:
To perform statistical analysis, generation of information models and/or profiles of current and predictive behavior.
Report changes that are related to the offer of goods or services offered by Grupo Espíritu.
The refusal to use your personal data for these purposes may not be a reason for us to deny you the services and products that you request or contract with us.In case you do not want your personal data to be used for these purposes, please contact us directly.
III. WHAT PERSONAL DATA MAY BE COLLECTED AND HOW IT WILL BE USED:
Grupo Espíritu will collect the personal data necessary to meet your request for a product or service as well as to formalize your respective contract, in accordance with the purposes described above.
The categories of personal data to be collected and subject to treatment are:
Identification data;
Contact information;
Labor data;
Academic or professional data;
Migration data;
Equity and/or financial data;
Grupo Espíritu may carry out the investigations and actions that it deems necessary, in order to verify by itself or through third parties contracted for it, agency or authority, the veracity of the data that was provided.
IV.  WAYS WE COLLECT PERSONAL DATA The personal data that Grupo Espíritu collects are provided by our clients in different ways:
Directly: When you visit our offices;
Via Telephone: When you contact us through telephone devices, whether fixed or mobile;
Electronically: When you use our online services, our internet portal or by email;
Other sources allowed by law: Such as labor directories.
V. TRANSFER OF PERSONAL DATA:
We inform you that ESPÍRITU GENERADORA DE NEGOCIOS, S. de R. L. de C.V., O GRUPO ESPÍRITU may transfer your personal data only and exclusively within the country with the company named RANCHO LA PUERTA…in order to link for the fulfillment of commitments, as it is required for the maintenance or fulfillment of a legal relationship between you and the company, derived from the written and express request to obtain a good or service from those offered by ESPÍRITU GENERADORA DE NEGOCIOS, S. de R. L. de C.V., or GRUPO ESPÍRITU.
If you do not want your personal data transferred, contact Grupo Espíritu by email: correocliente@grupoespiritu.com, telephone: + 52 477 104 30 79 and 477 104 30 80 or visit: http: / /grupoespiritu.com/es/inicio/.
VI. MEANS TO LIMIT THE USE OR DISCLOSURE OF PERSONAL DATA:
You or your duly accredited legal representative may, at any time, oppose the processing of your personal data for purposes that are not essential, indicating it via email, telephone or electronically, by which you can send your request for Rights to Access, Rectify, Cancel or oppose the treatment of the same.
You can stop receiving our advertising by email request sent to the aforementioned email address.
VII. EXERCISE "ARCO" RIGHTS, ACCESS, RECTIFY, CANCEL OR OPPOSE THE TREATMENT OF PERSONAL DATA:
You have the right to access your personal data that we possess and the details of their treatment, as well as to rectify them if they are inaccurate or incomplete; cancel them when you consider that they are not required for any of the purposes indicated in this privacy notice, are being used for non-consensual purposes or the contractual or service relationship has ended, or, oppose the treatment of the same for specific purposes through the format that we make available to you for such purposes and which you can download from our website or request via email or telephone.
You or your duly accredited legal representative may exercise the rights of Access, Rectification, Cancellation or Opposition that the Law provides through the format that we make available to you for such purposes and according to the following procedure:
Your request must accompany the documents that prove the identity of the owner (valid official identification with photograph) or documentation that proves the legal representation of the owner of the personal data in accordance with current common legislation.
Send it to the email address cliente@grupoespiritu.com or deliver it to our staff at the address of Grupo Espíritu.
Within a period of no more than 20 calendar days, Grupo Espíritu will process your request and a response will be provided.
VIII. WITHDRAWAL OF CONSENT: At any time, you can revoke the consent you have given us for the processing of your personal data, so that we stop using it. For this, it is necessary that you submit your request by email or go to our address. It is important to keep in mind that not in all cases we will be able to attend to your request or end the use immediately, since it is possible that due to some legal obligation we require to continue treating your personal data, prior to the blocking process as appropriate.
IX. MODIFICATIONS TO THE PRIVACY NOTICE: This privacy notice may undergo modifications, changes or updates derived from new legal requirements; Grupo Espíritu's own needs; Changes in our business model or other causes.
Any modification to this privacy notice will be notified to you through any of the following means: a written communication sent to your address; a message sent to your email or mobile phone; a message made known through our website, visible advertisements in our offices, leaflets or brochures of Grupo Espíritu or any electronic means you use to contact us.
X. CLAIMS AND COMPLAINTS FOR THE IMPROPER TREATMENT OF PERSONAL DATA: We inform you that if you consider that your right to protection of personal data has been violated by any conduct of our employees or our actions or responses, you presume that in the treatment of your personal data there is some violation of the provisions provided in the Federal Law for the Protection of Data Held by Private Companies or Individuals, you can file the corresponding complaint or claim with the IFAI, for more information see <"href="http://www.ifai.org.mx/">www.ifai.org.mx
XII. "ARCO" RIGHTS APPLICATION FORM: You can obtain the application form to exercise your ARCO rights at the following email address cliente@grupoespiritu.com