With over 50 miles of trails and over 60 fitness and wellness classes a day, Rancho La Puerta is the perfect place to lace up your favorite trail running shoes and hit the dirt.  Tom and Donnie Flahavan are certified coaches through the Road Runners of America and lead trail running weeks at Rancho La Puerta. They shared a few of tips on keeping your trail runs fun and safe.
Start with easy trails and good shoes:
Find trails with easy to moderate terrain.
Check with your local parks and recreation organizations to find marked trails.
Join a trail running themed meetup group.
Get fit for good trail shoes at your local running store.Pay attention:
Keep your eyes on the trail.
Aim for a 4' to 6' visual horizon to see obstacles.
If you're following someone, give him/her a cushion of 2' to 3' for safety.
Pick up your toes.
Enjoy the view and always stop to take photos.
Aim for the dirt:
Rocks or tree roots are unstable and slippery so aim to trail run on the dirt.
Cross through creeks and try not to rock hop due to slippery surfaces.

Expect some foot and ankle movements to happen.
Pace not race:
Develop your own trail running tempo.
Go for time not distance.
Expect to be 20% slower than you are while road running.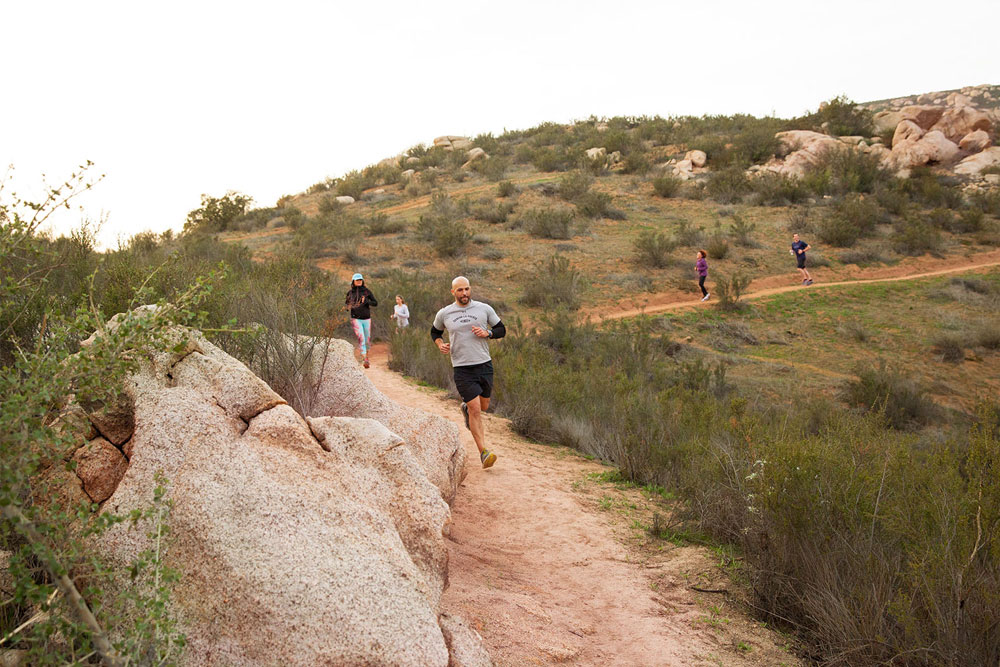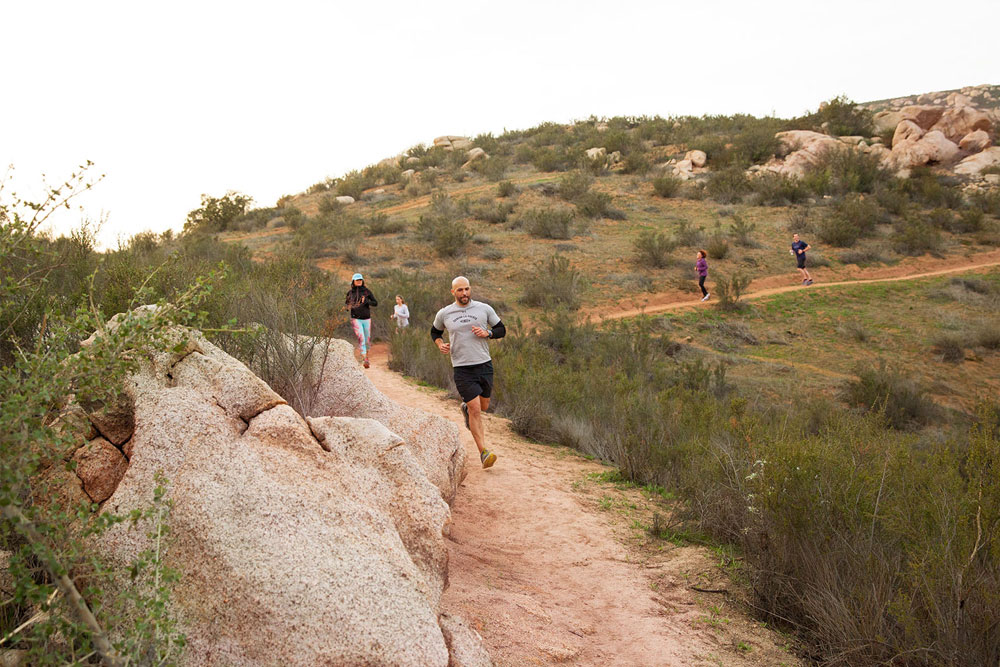 Learn more about our trail running program and vast trail network. See recommended shoes for your trip to Rancho La Puerta.