The Residences and The Residence Club: What's New?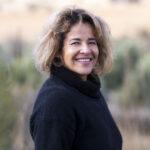 Karla Cabriada, Sales Director for The Residences, grew up south of Mexico City, and has lived all over the world, including Australia and Papua New Guinea. She is worldly, loves to travel, and is passionate about her role at The Residences. For Karla, helping people find their dream home goes deeper than traditional sales – it's about genuinely connecting with people, listening to their stories, and working with them to find the perfect match for their needs and wants. It's about helping individuals find the ultimate wellness lifestyle – one with heart and soul. 
When Karla first arrived at The Ranch she quickly fell under the spell of Mt. Kuchumaa and was fast to transition from her corporate suit to hiking shoes and comfortable clothing. She hasn't looked back ever since.