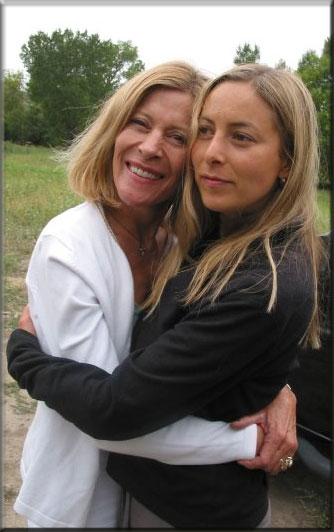 More and more, yoga is becoming a part of my life.  I'm realizing that yoga is much more than exercise, it flows into many other areas of my daily existence, and overall, it just makes me feel so good! Unfortunately, I wasn't able to attend Shane and River's class last fall when they were at The Ranch, so I jumped at the opportunity when I saw them on the schedule this time.
I had met River the last time she was at The Ranch during another class and she has beautiful energy and is so sweet and inspirational. Together with her mother, Shayne, they create a class that is warm and inviting. The title says it all.  Their class really is yoga for every body type, and people from beginners to experts can benefit from the exercises in this class. I especially appreciated the shoulder stretch we did with the strap. It provided such release and is really good for those of us who tend to get hunched over using a computer.
I loved that the class focused on gentle yoga stretches that are not difficult to do, but you can still feel the result immensely. That's my favorite kind of yoga! I'm so looking forward to seeing Shayne and River back at The Ranch!
Yoga For Every B.O.D.Y. will be at the Ranch again November 29, 2014. Don't miss them!