Virtual Barre Workout with Margie Caldwell-Cooper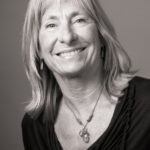 Join Ranch instructor Margie Caldwell-Cooper for a Barre workout focusing on strength, balance and mobility. You only need yourself and a chair or wall to use for balance.
Margie is an award-winning instructor who has been part of the Ranch family for almost 30 years, teaching Aquatics, Pilates and a variety of other classes.  She also spends time in Ketchum/Sun Valley, Idaho.