One of the best decisions you may be faced with is deciding which spa treatments to indulge in at Rancho La Puerta. Picking a spa treatment is similar to deciding which Michelin star restaurant to dine at next – you have a ton of extraordinary options to choose from.  But with over 50 spa treatments on the menu, some guests experience FOMO (fear of missing out) when deciding which blissful option to try. After trying out most of the treatments myself (yes, I'm a workaholic), consulting with the Tere Ochoa, the Ranch Spa Director, chatting with guests, talking to the spa team, and reading all the spa posts on this blog, I've rounded up the top five best spa treatments that The Ranch offers. So, in no particular order, I present to you a list of our top five euphoric spa experiences:
Xocolatl Skin Replenishment Treatment
If you love chocolate and spa then this is the perfect treatment for you. In ancient Mexico, chocolate (xocolatl) was considered to be food for the Gods. This native-inspired ritual feeds the skin with anti-oxidants from cacao. You'll experience a cacao butter and sugar scrub that conditions and softens the skin, followed by a yogurt and honey mask. Next, enjoy a sweet massage infused with cacao for the ultimate body nourishment. And when this 90-minute treatment concludes, you'll be treated to a divine piece of xocolatl.  You'll feel relaxed and at peace after this opulent experience.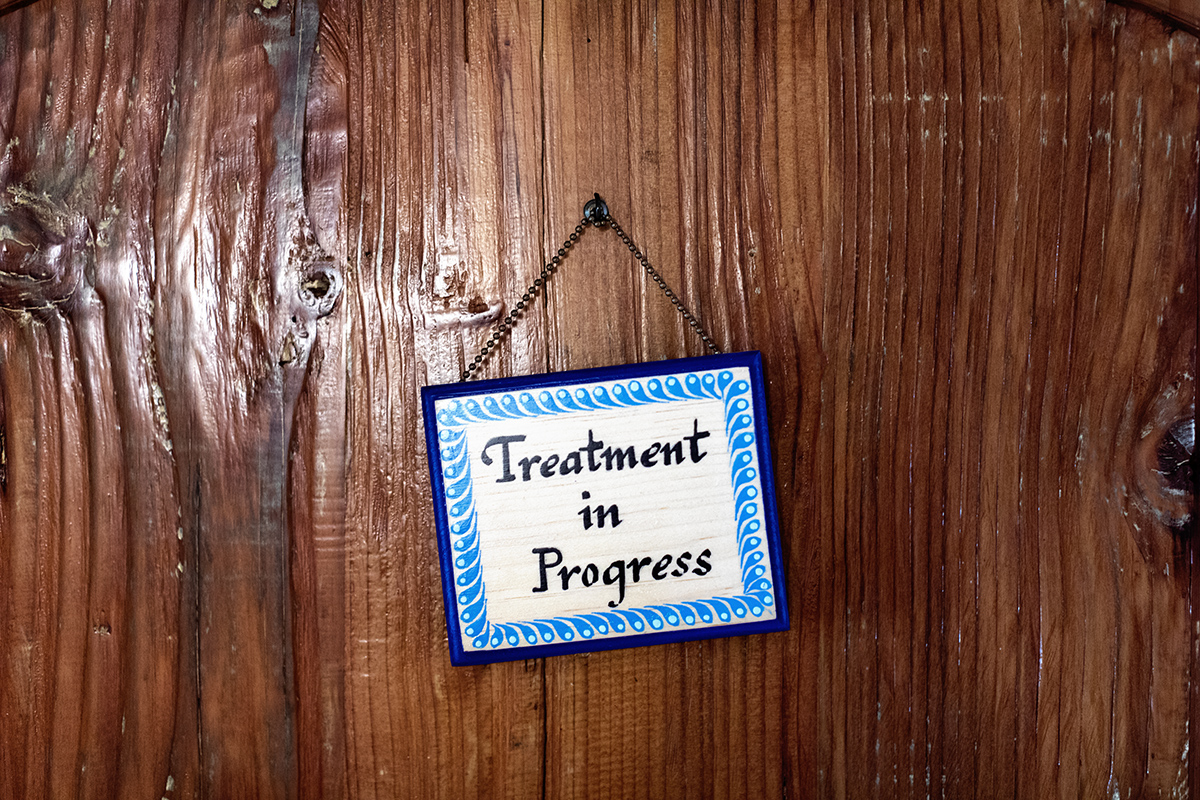 Blissful Journey Pedicure
Take this pedicure and you'll feel like you have a new pair of feet to float on. You'll begin your 90-minute journey by choosing a Pino scented candle you would like to enjoy during the pedicure.  The candle is made of oils and beeswax and is used for the heavenly leg massage portion of the treatment. Next is a little stroll on the outdoor reflexology path that is designed to be a slow meditation.  Deep breaths and good thoughts will trigger your relaxation response.  Afterwards you'll be taken inside where you get to soak your feet in hot water steeped with rose petals…ahhhh.  Then the pedicure begins with the normal procedures and this is your time to just sit back and close your eyes.  There is no other pedicure quite like this one at The Ranch.
La Puerta Core Essentials™ Facial
This skin-plumping, stress-melting, and glow-inducing spa experience is incredible. It uses the La Puerta Core Essentials™  face care line, which is blended with natural plant medicine, aromatherapy, and holistic herbal healing. Your therapist will spend 90-minutes bringing out the best in your skin while you relax into a blissful state. You'll emerge with silky, luminous, and hydrated skin. Bonus: you can purchase La Puerta Core Essentials™ at the Skin Care centers and at the Mercado Online to extend your spa glow.
Head-to-Toe Relaxation Massage 
Are you in need of a mental eraser that removes stress and transforms you into a better version of yourself? This massage will do the trick. Your therapist will use a Pino Massage Candle that comes in scents like lemongrass, lavender, honey ginger, and coconut mint. Once the wick is lit the candle will melt into massage oil, and you'll enjoy long nourishing strokes from scalp to toe with the hydrating oil. Warning: you may fall into a deep slumber and drift into la-la land.
Gemstone Reflexology
This foot massage rocks! It will help relieve stress, stimulate circulation, and increase wellbeing in the entire body.  Your therapist will apply targeted pressure to points on the feet with the help of energy balancing gemstones. The energy points in the foot correspond to different parts of the body. When these points are massaged, they release energy blocks throughout the body. Before I took this treatment I believed I carried most of my tension in my back, however, the experience revealed that I also carry a great deal of weight in my feet. After the treatment, each step I took felt like I was walking on cloud nine.
I couldn't recommend each one of these treatments more.  My advice to readers is to try them all during your stay – I promise you'll be glad you did!