Live Talks With 

Barry

 from The Ranch!
We look forward to connecting with you virtually every week with our fascinating presenters and talented staff.
UP NEXT
Chats With Barry
Slowing the Aging Process
Pete McCall
Tuesday, September 21, 2021
4:00PM PST/ 7:00PM EST
Join Barry and presenter Pete McCall as they discuss the best activities to slow the aging process.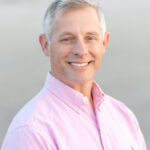 Pete McCall is a personal trainer, fitness educator, author of Ageless Intensity: Effective Workouts to Slow the Aging Process and Smarter Workouts: The Science of Exercise Made Simple, public speaker and host of the All About Fitness podcast. Pete delivers education and content solutions for a variety of health and fitness organizations including the American Council on Exercise (ACE), the National Academy of Sports Medicine (NASM), Reebok, 24-Hour Fitness, Core Health & Fitness, ActivMotion Bar, Hyperwear and Terra Core Fitness. Frequently quoted as a fitness expert in publications such as The New York Times, Washington Post, San Diego Union-Tribune, SELF, Glamour, and Shape Magazine, Pete is a sought-after media resource for accurate, in-depth insights on how to get results from exercise.
Based in Carlsbad, CA, Pete holds a master's degree in exercise science and health promotion, completed a Fellowship in Applied Functional Science with the Gray Institute, is a Certified Personal Trainer with ACE and NASM, a Certified Strength and Conditioning Specialist (CSCS) through the National Strength and Conditioning Association. In addition to his books, Pete has authored numerous articles for fitness trade publications, exercise-science blogs and is one of a few individuals who has written textbook chapters for ACE and NASM, the two largest fitness certification organizations.
Currently, Pete is the Senior Master Trainer for StairMaster and Nautilus for Core Health and Fitness, a blogger and writer for ACE (where he previously worked as an exercise physiologist) and both a content creator and an online instructor for the NASM.
Chats with Barry
Be Inspired by Nature
with Judie Lincer
Wednesday, September 22, 2021
4:00PM PST/ 7:00PM EST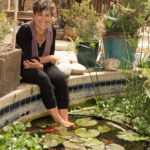 Judie Lincer, M.S. Ed., is a Naturalist Educator with San Diego Audubon, who has over 25 years of teaching experience and guides hikes teaching about ecosystems, adaptations, ethnobotany (the study of a region's plants and their practical uses through the traditional knowledge of local culture). She is an enthusiastic speaker who teaches scientific-inquiry skills and inspires others to develop an appreciation of the environment and diverse ecosystems. Judie is also a Workshop and Tour Director for the California Native Plant Society-San Diego, which educates the public about the benefits and beauty of using native plants in creating habitat in landscaping.