Live Talks With

Barry

from The Ranch!
We look forward to connecting with you virtually with our fascinating presenters and talented staff.
UP NEXT
Aging Courageously
Dr. Ken Druck
Tuesday, May 31, 2022
4:00PM PST/ 7:00PM EST
It's no secret that we are all biologically aging from the day we are born. Aging is not often looked at through a positive lens. Find guidance on how to break free from self-limiting myths, biases, stereotypes, and misconceptions about getting older. There can be joy in all seasons of our lives. Join Barry and Dr. Ken Druck to learn how.
Other related topics in the discussion include healing from loss, navigating issues with aging parents and siblings, and establishing a road map for a meaningful Act Two.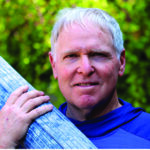 Dr. Ken Druck is an internationally known thought leader and recipient of the prestigious Distinguished Contribution to Psychology award. Having guided audiences, clients, and the general public on the issues of aging, healing after loss, parenting, male psychology, and self-care over the past 45 years, his programs, articles, classes, and best-selling books, Courageous Aging, The Real Rules of Life, The Self-Care Handbook, Healing Your Life After the Loss of a Loved One, and Raising an Aging Parent, have been featured regularly on CNN, Oprah, Larry King, PBS specials. His work on transforming adversity into opportunity appears in the world's top newspapers and social media sites. His company, Druck Enterprises Inc., is an international coaching/consulting, publishing, and speaking organization based in Del Mar, California. www.kendruck.com