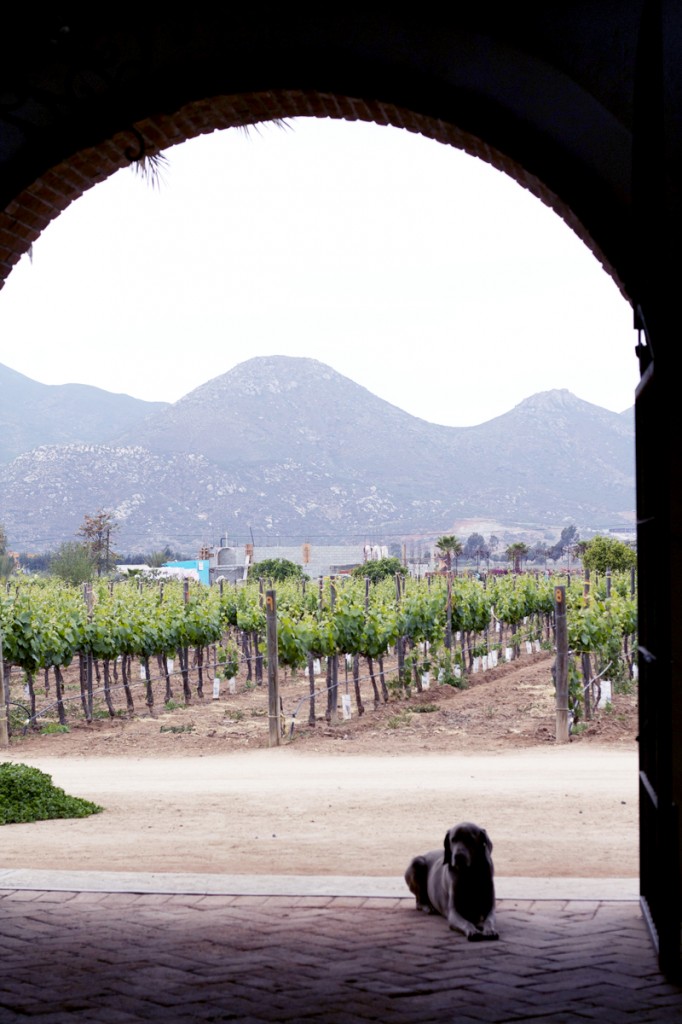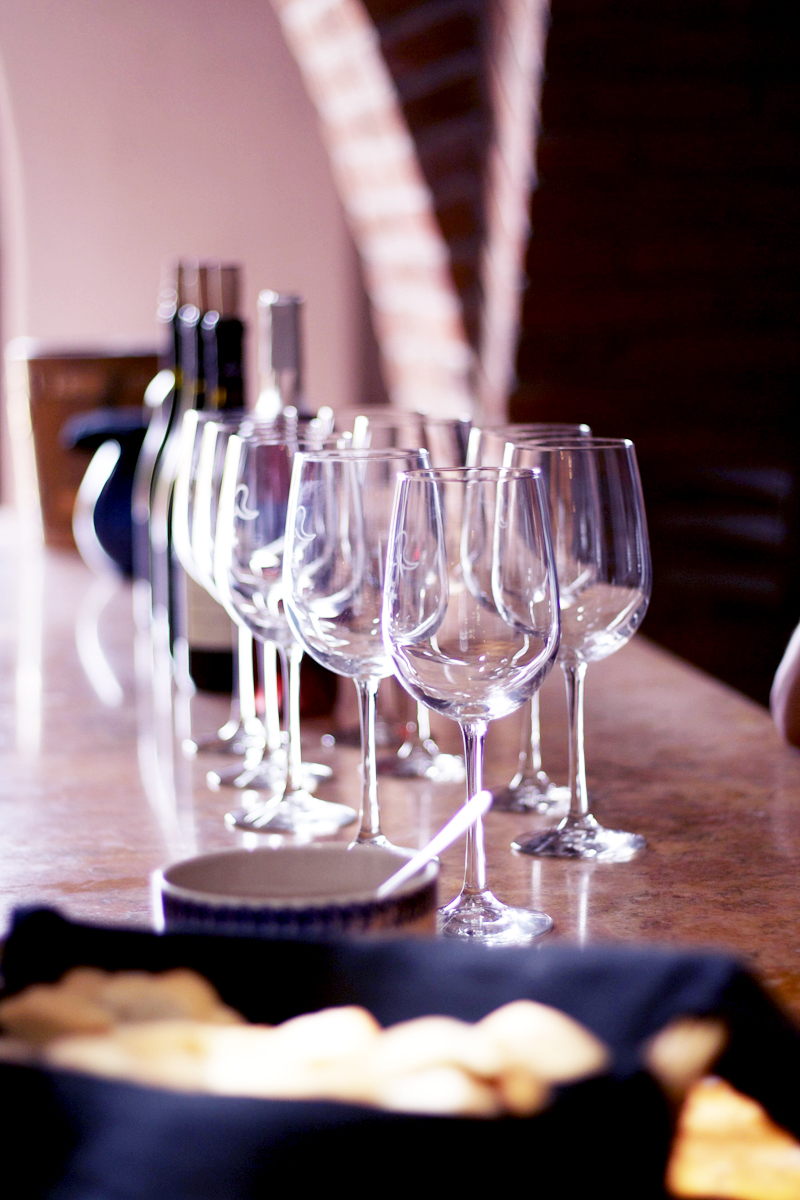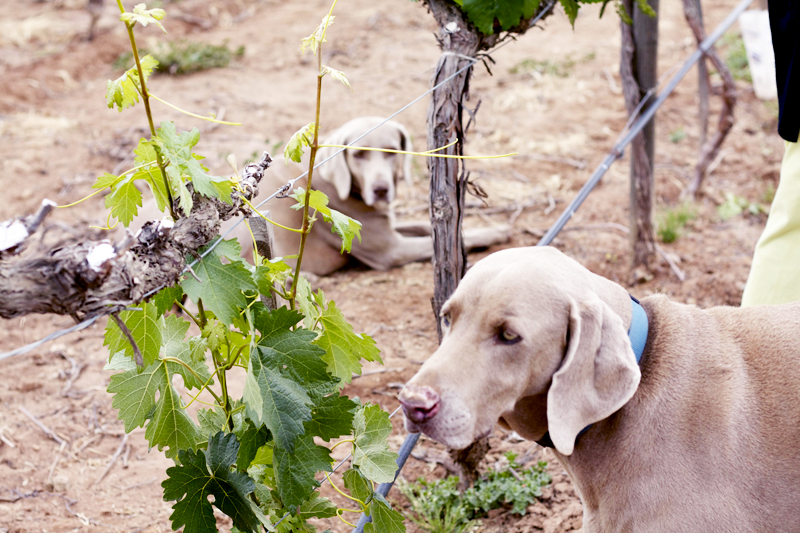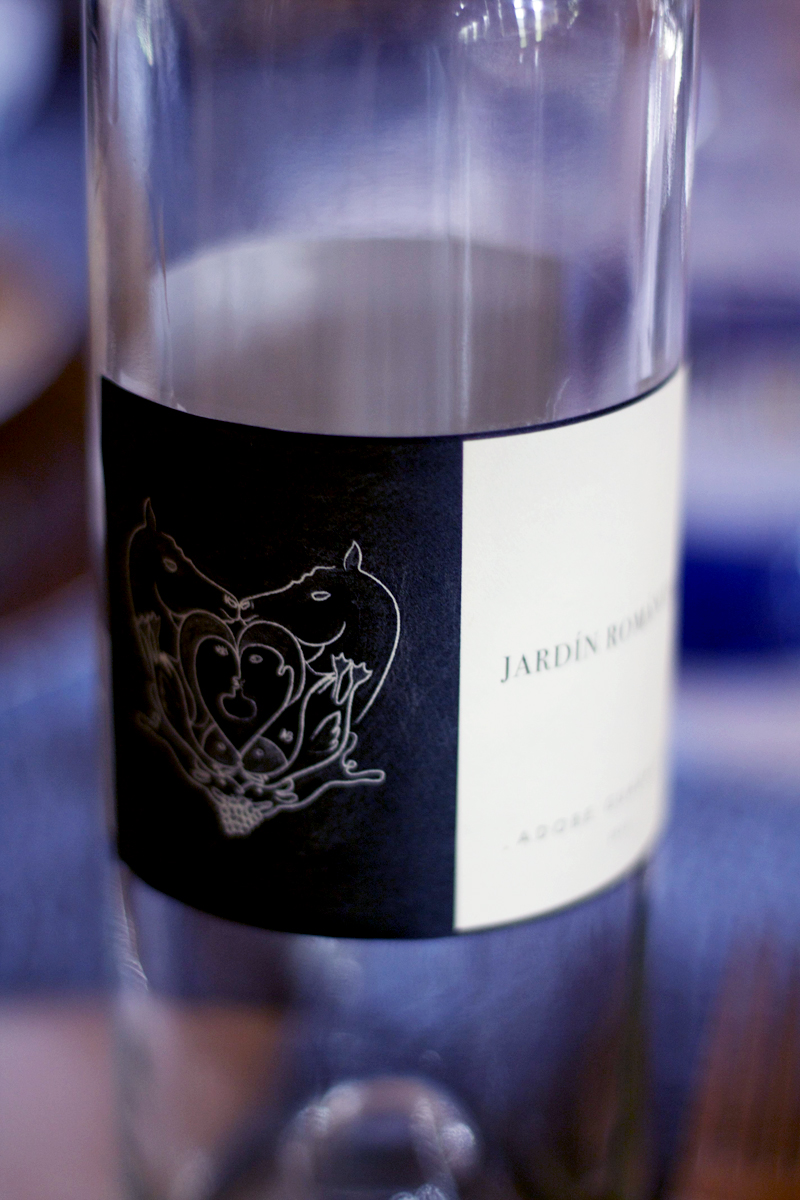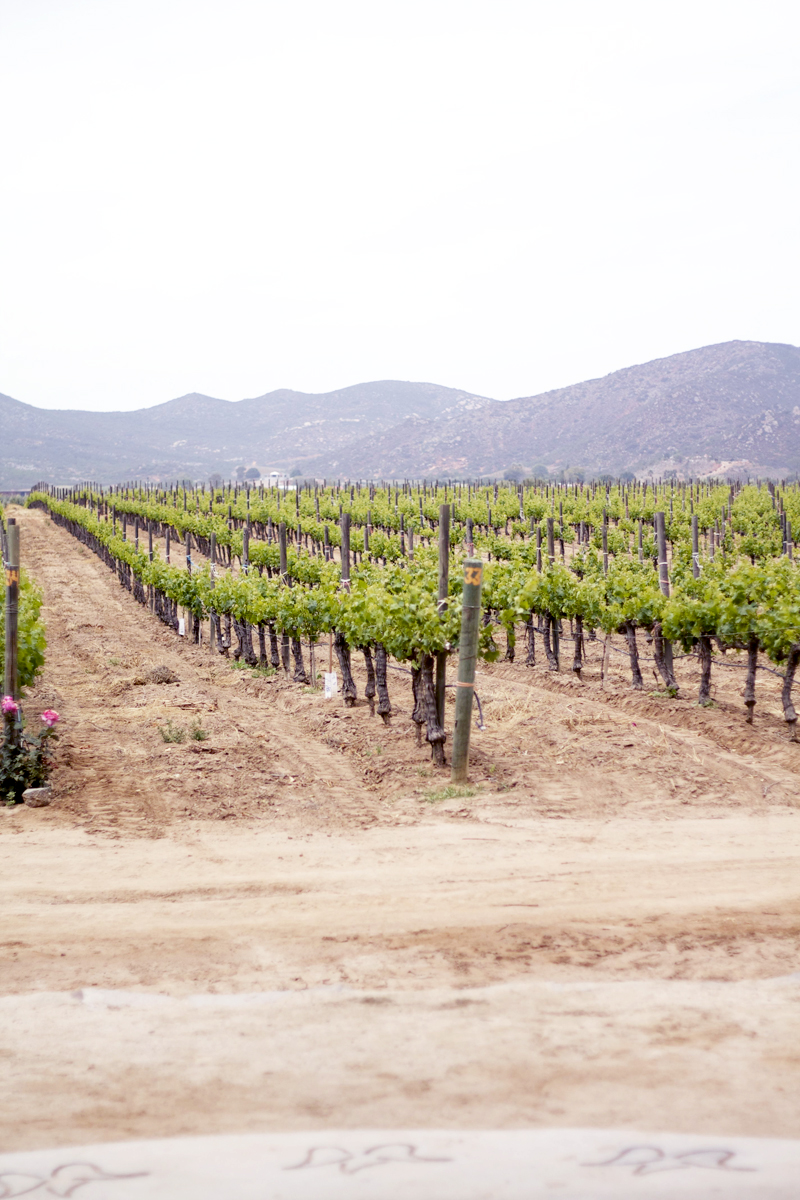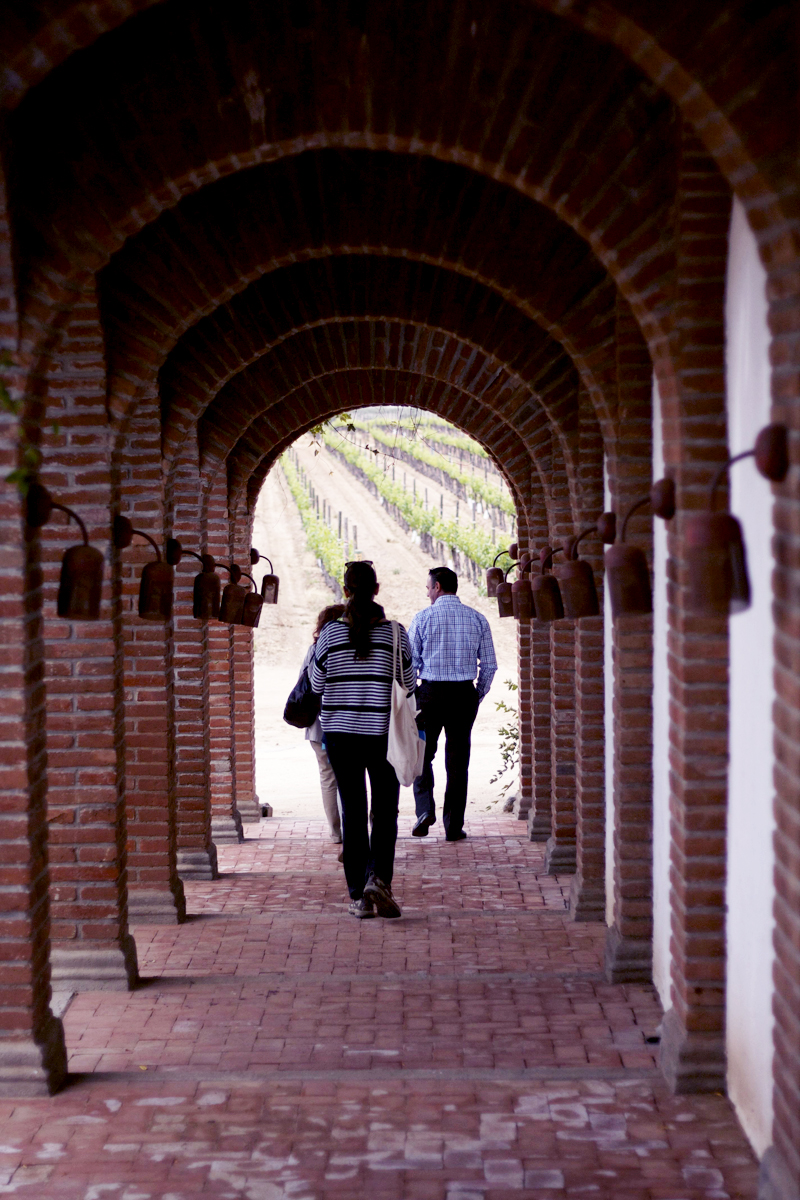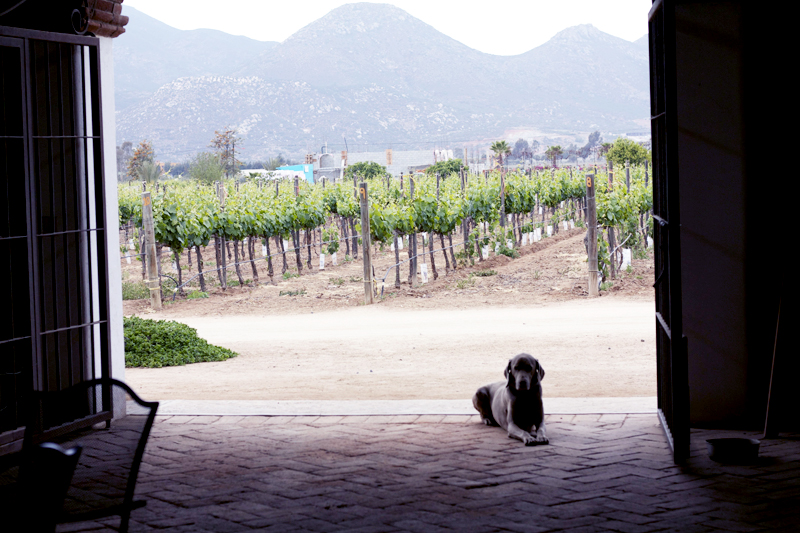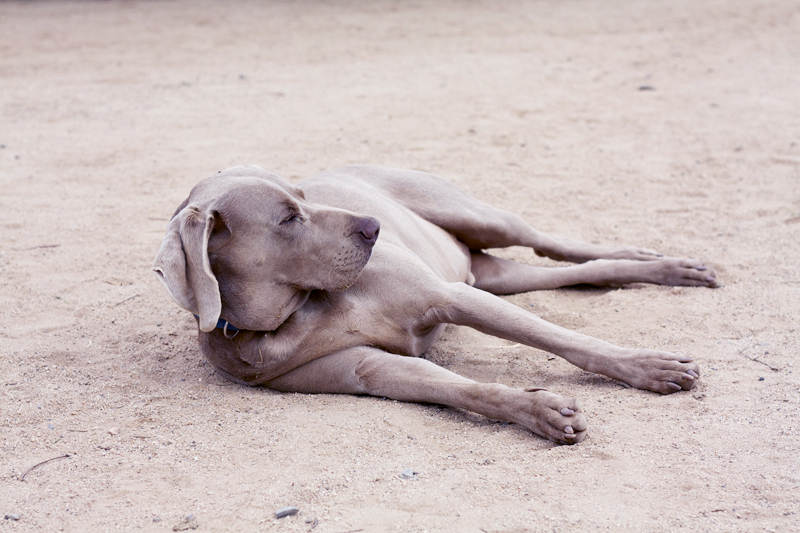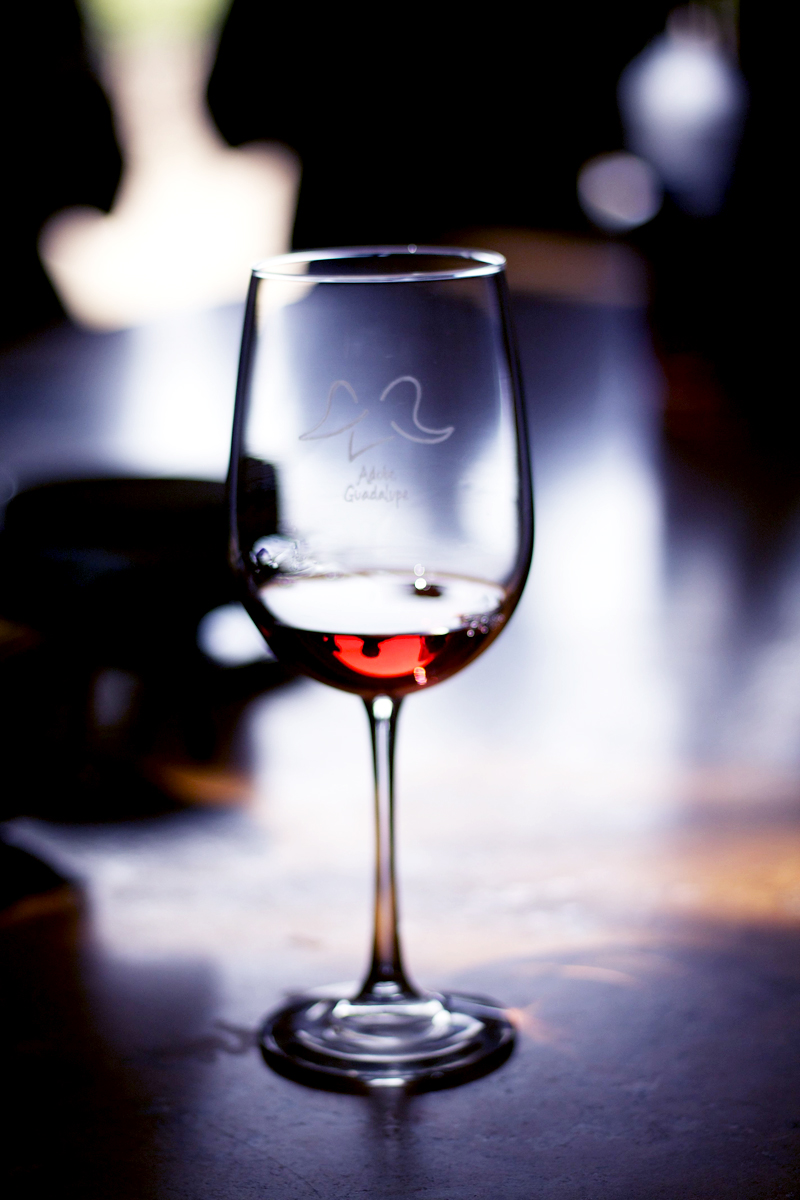 Recently I had the extraordinary opportunity to visit Adobe Guadalupe, a winery in the Guadalupe Valley wine region in Mexico. It is a short 45 minute drive from The Ranch. This winery is a gem that surpassed all expectations I had.  I knew we would be having lunch at the winery, but what I didn't realize was what an intimate and gorgeous setting it would be in.  This tasting was during the wine tour that was part of our recent Culinary Week.  More details about the wine tour will be coming in another post, but I really wanted to highlight our friends over at Adobe Guadalupe and the fantastic time our guests had at the winery.
We arrived at the beautiful villa and headed down to the tasting room which had breathtaking views of the vineyards.  We were promptly served Rose wine (my favorite!) and then moved on to reds, which are the vineyard's specialty.  We tasted five wines and then we're given a tour of the grounds.  I learned that the villa is a six room bed and breakfast – it would be the perfect place to extend your vacation to after visiting The Ranch! Next, we had an intimate three course meal paired with wine in the villa's lovely dining room. The food was out of this world.  Lastly, we toured the horse stables and met the friendliest group of puppies who call Adobe Guadalupe their home.
If you are interested in attending another special event with Adobe Gaudalupe, on June 7th  La Cocina que Canta welcomes Adobe Guadalupe for an exquisite pairing Dinner from Chef Denise Roa.
 June 7th, 2014 from 4pm – 7pm
Reception 4:30-5:30pm (Hors d'oeuvres & White Wine)
Tour of the Garden 5:30 – 6pm
Dinner 6pm – 7pm
~ FARM TO TABLE MENU ~ 
By Executive Chef Denise Roa
Hors d'oeuvres
Warm Artichoke, Sun Dried Tomatoes ,Olive and Almond Salad
Rose Petal Quesadillas with Strawberry Salsa
Cilantro and Lime Pesto Roasted Tres Estrellas New Potatoes
Fresh Garden Greens with shaved Carrots and Fennel in an Orange Tarragon Dressing
Quick Sauté Bok Choy with Spicy Sesame Vinaigrette
Quinoa Salad with Roasted Bell Peppers, Fennel, Orange zest, Fresh Mint
Entrée 
Pan Seared Grouper over a Sweet Potato, Fava Bean and Corn Hash with an Orange Beurre Blanc Grilled Asparagus .
Dessert 
Chocolate Lava Cake w/Mulberries
Adobe Wine List:
White
Uriel
Gabriel – Reserve 2008
Kerubiel – Reserve 2005
Rafael 2010
$80.00 per person
All reservations are through Adobe. Please email reservaciones@adobeguadalupe.com  or call 1+52 (646) 155-2094.  Space is limited!
Additional Dinner Event Dates:
May 10th At La Cocina que Canta
June 7th At Adobe Guadalupe
July 19th At La Cocina Que Canta
October 4th At Adobe Guadalupe
November 8th At La Cocina Que Canta