If you've ever used Amala Beauty, then you know how incredibly luxurious and effective this skincare is. Amala products are clinically proven to achieve youthful, glowing skin, using pure, all-natural ingredients. Rancho La Puerta uses Amala in its popular Harmonizing Firming, Japanese Restorative, and Warm-Stone Deep Moisture facials, and the products are sold at the Skin Care Centers. I was curious to learn more about the line. Below is my interview with Terese Linke, Global Educator of Amala Beauty, who kindly shared her wisdom about this extraordinary skincare.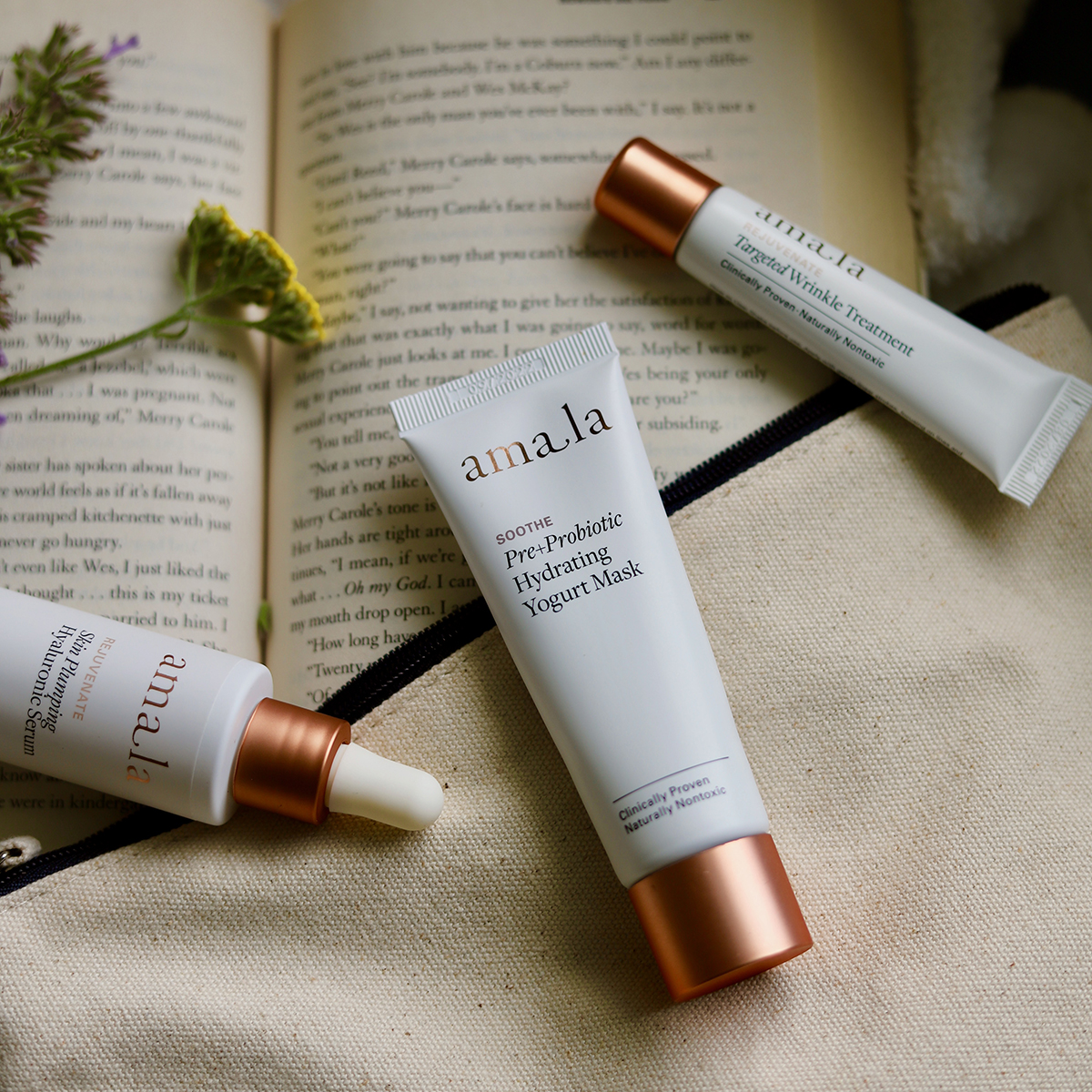 Amala Beauty has been at The Ranch for years, and many of our guests are loyal to the products and treatments. There is a natural synergy between Amala and Rancho La Puerta, especially with regard to philosophy, quality, and healthy results. I'd love to hear your thoughts about this special connection.
This is spot on! We at Amala feel that as a brand we share a deep, conscious and natural synergy with Rancho La Puerta on many levels. Regarding philosophy and health – what immediately comes to my mind are the close similarities between our inspirational creators and thought leaders behind Rancho La Puerta and Amala. Edmond and Deborah Szekely, Rancho La Puerta's founders, pioneered a wellness movement way back in 1940. Ute Leube, the Founder of Amala, has been a pioneering thought leader in the natural and organic aromatherapy and skincare space for over 30 years.
Ute's visionary philosophy for Amala centers around the perfect interaction between body, mind, soul and skin, and this philosophy is a reflection of what The Ranch stands for. Both share a philosophy of health and wellbeing and the benefits of living a holistic lifestyle. Our collective founders are passionately dedicated to connecting people to what is most important: the wisdom and power of nature. Nature's simplicity and splendor are as intriguing as its profound power. Connecting people with the best of nature and its healing benefits in all aspects of our lives has been our founder's life-long pursuit.
In regards to quality: Rancho La Puerta and Amala are known and trusted world-wide as brands with exceptionally high standards. For Amala, quality means the promise to deliver excellence and an unwavering commitment to exceed the expectations of your guests and customers every day. Siempre Mejor (Always Better!) The Ranch's motto has a strong connection to what Amala stands for. For us, it's to raise the bar at every level. We begin with the things our consumers can see and feel such as our quality, formulas, ingredients and results, and also the things that they can't, such as our ethics, sourcing and manufacturing, and our sustainability initiatives. Like the Ranch – our high-quality, results driven products and treatments always deliver.
What are some of your unique points of difference that gives your customers confidence in Amala and keeps them coming back for more?
Ah, great question! Like The Ranch, Amala has many loyal and long-time advocates that keep coming back due to their trust and confidence in the quality and results the product delivers every time. They know what to expect. At Amala: Nature Thrives | Research Reigns | Precision is Expected
These three pillars of our brand really sets Amala apart from the rest – particularly in the natural skincare space. Like The Ranch, we believe outer beauty is an expression of our inner wellbeing, therefore in order to look and feel our true best, the products we use on our bodies must authentically support health and longevity.
Nature Thrives– One notable point of difference is that the Amala brand is Certified Natural. While Amala elevates natural skincare with cutting-edge biochemistry, it does so while adhering to some of the industry's most rigorous standards. We are one of only a select few high-performance skincare brands with the NATRUE seal for certified natural personal care. This seal indicates that an impartial third-party has evaluated each of the following:
Every formula
Every ingredient
How every ingredient is extracted
How all the ingredients are sourced
The impact of all ingredients on the environment
Just because something is natural doesn't mean that it's good for you or that it doesn't impact the environment negatively. This certification was born out of a need to improve upon European cosmetic standards, which are among the most stringent and progressive in the world.
Research Reigns – This is another notable difference I would like to emphasize. Amala formulations do what they say they do: deliver results! At Amala, we aim to shatter any misconceptions about the results of natural, premium skincare. Natural can and does work! Due to Amala's high-quality raw ingredients and advanced biochemistry, all Amala formulas undergo full clinical tests that demonstrate proven product efficacy. This is highly unique in the natural skincare space. Amala products are clinically tested for efficacy by Derma Consult, a third-party laboratory in Germany, specializing in skincare, and led by esteemed dermatologists. This demonstrates our commitment to our consumers – products that deliver results.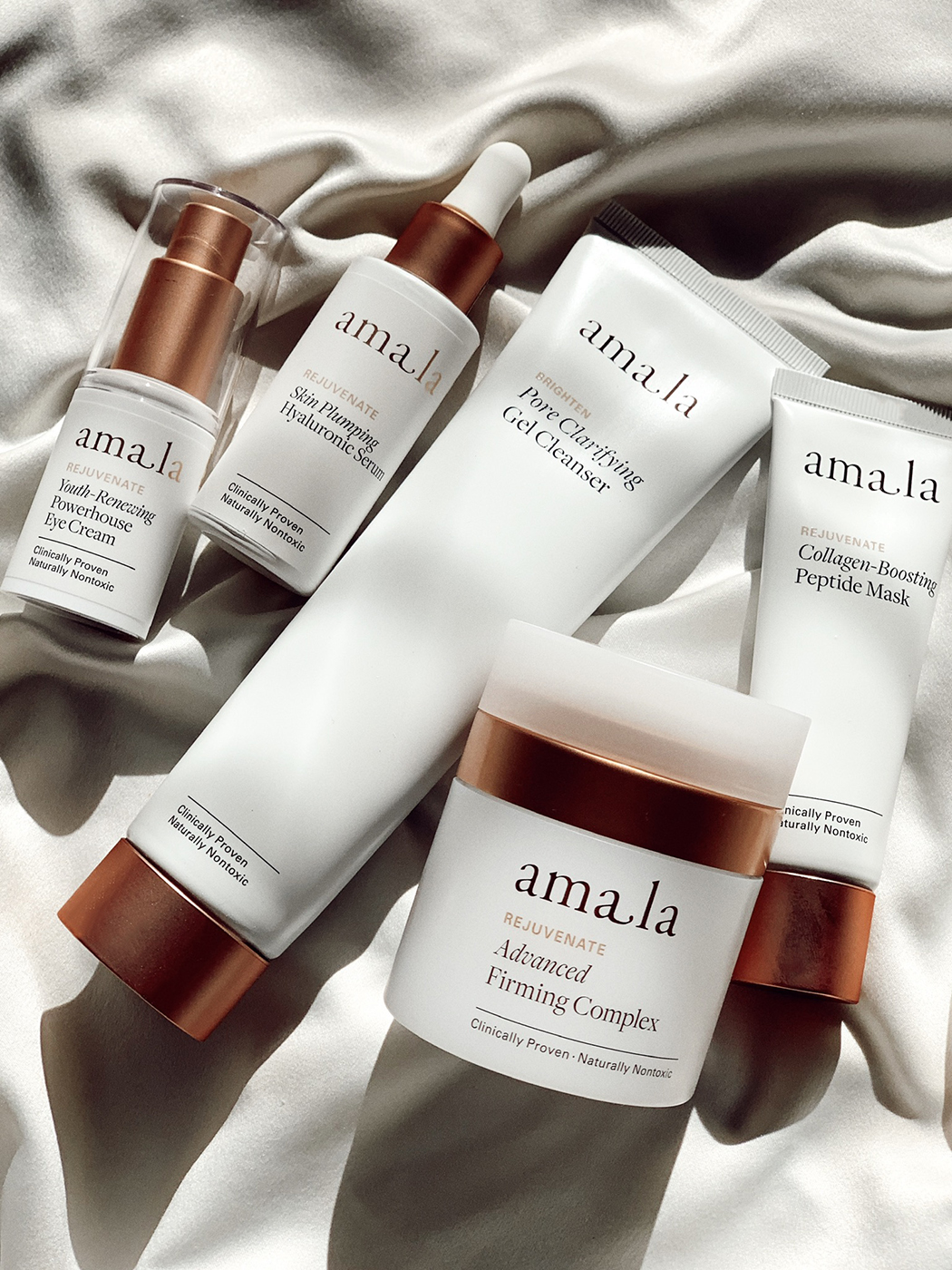 Precision is Expected – For over a decade Amala products has been meticulously formulated and manufactured in our State-Of-The-Art, carbon-neutral manufacturing facility, which is located at the foothills of the beautiful German Alps, in Oy-Mittleburg, Germany – where attention to detail is simply expected. Amala's own Research and Development Team formulates every treatment in – house, and every effort has been made to carefully control the quality and purity of our ingredients and products at all touch points to ensure that each Amala product is true to nature and results driven, to ensure that none of our strict standards are ever compromised.
I have a question on behalf of readers who have never tried Amala: what top three or four products would you recommend them to start out with, and why?
I often recommend to those who have not used Amala before to select a basic skincare ritual to begin with, and then move forward from there as needed. Begin with a cleanser, toner and moisturizer.
For a cleanser, I suggest you begin with Amala's Silkening Creamy Moisture Cleanse. It is one of our customer preferred products and also doubles as a make- up remover, which is a real bonus! It thoroughly dissolves skin impurities while lifting away dirt and debris, leaving your skin with a fresh, smooth, clean canvas, perfectly prepped for your skincare products to follow.
For a toner, I suggest Amala's all NEW Rehydrating Toning Essence. This is a two- in-one Toner + Essence duo, which combines the pH balancing benefits of a Toner with the higher concentration of plant actives found in Essences. It is rich in natural Vitamin C and Hyaluronic Acid, which helps smooth and deeply rehydrate the skin under your serum and moisturizer.
For a moisturizer, I suggest Amala's, and Rancho La Puerta's bestselling product, the Advanced Firming Complex! It is our highest potency pro-aging, ultra-premium face cream, proven to significantly improve skin smoothness, wrinkle depth and skin firmness in just two weeks! It contains Amala's exclusive: Living Beauty Bio-Active Complex.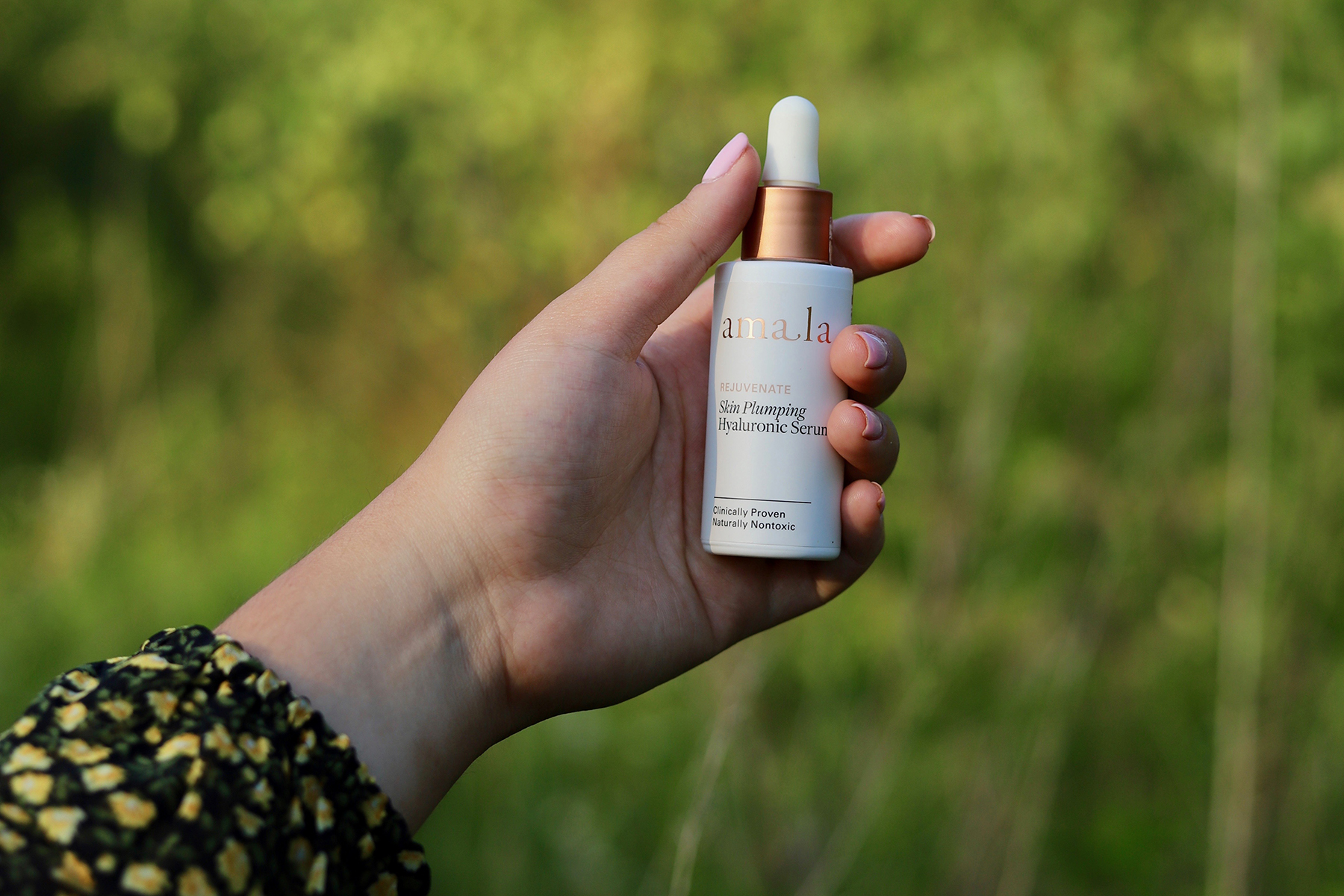 As a bonus product and if you want to add a Serum to your skincare ritual, I suggest our top selling serum, Amala's Skin Plumping Hyaluronic Serum. This is one of my all-time favorite products, I affectionately call my "Miracle Serum" which I cannot live without! This serum is clinically proven to significantly improve skin hydration and skin firmness while adding an invisible layer of deep hydration to your skin under your moisturizer and it leaves your skin feeling remarkably soft. It is the perfect addition to your skincare ritual!
Thank you – this has been a wonderful learning experience! I encourage readers to learn more and find all the products on the Amala Beauty website.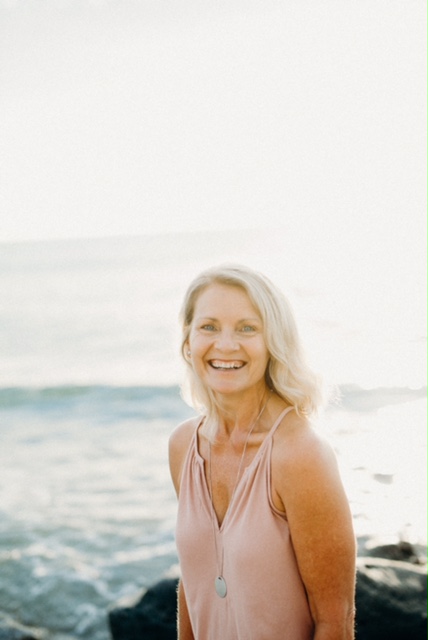 Terese Linke, Director of Education, Amala LLC.
Terese has a career spanning over 30 years with experience in education, manufacturing and sales, specializing in international training of products and healing lifestyle treatments. Terese is the Director of Education at Amala Beauty, the world's first authentic ultra-luxury, plant-powered, proven effective skincare. She has worked in sales management and international training for several international companies and worked with many luxury spas globally.
Terese's passion and enthusiasm in various disciplines within the health, beauty, and fitness industry, specializing in the training and education of others, has been a major force in energizing and inspiring others with whom she has worked and trained.