It may be worthwhile to pack a white outfit if you're coming to Rancho La Puerta between August 4th and September 15th, 2018. Yoga instructor Susan Gwaltney will be leading Kundalini Yoga Meditation classes twice a week. With its focus on breathwork, chanting, and visualization, Kundalini Yoga offers an opportunity to awaken to your fullest potential. Oh, and wearing natural fiber clothes in white, Yogi Bhajan claimed, will expand your body's energy and protect against negativity. Who couldn't use more of that?!
Susan answers a few questions below to help prepare you for her class.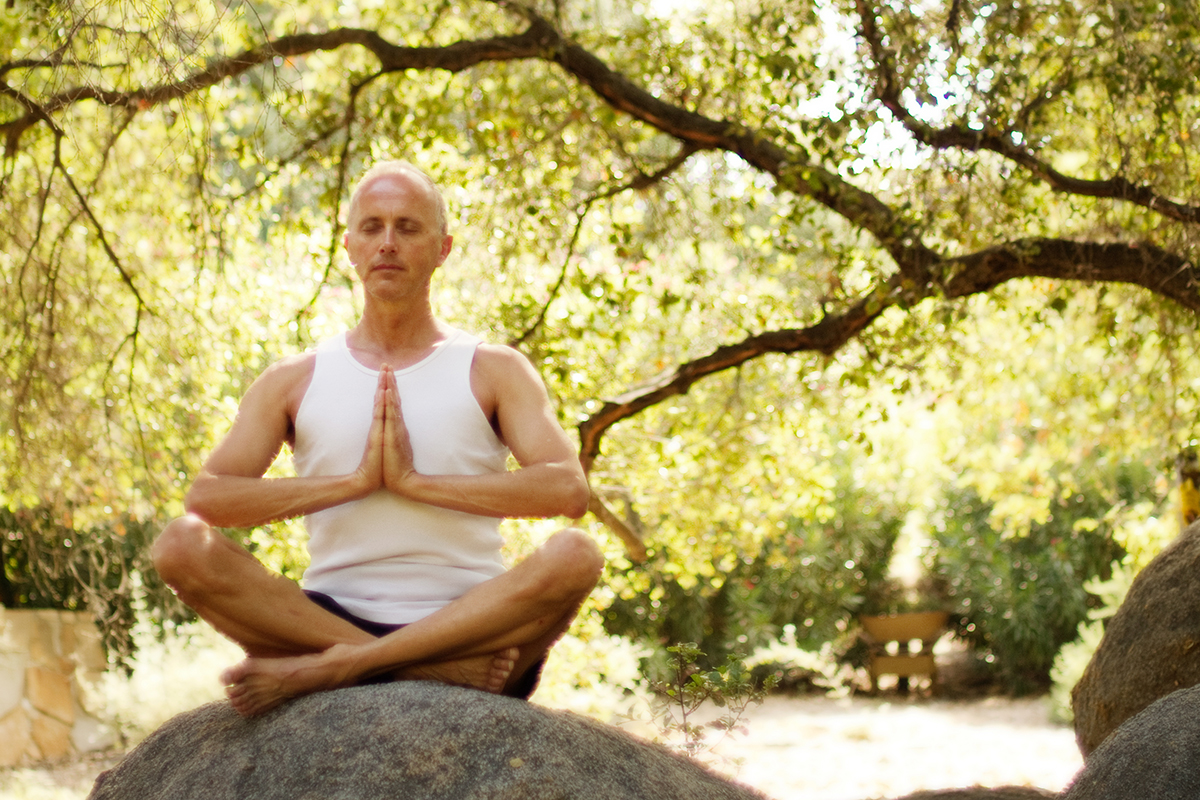 What is Kundalini?
To quote my teacher's manual, "Kundalini Yoga is the supreme technology to awaken your awareness and take you into your original SELF." We do this practice to awaken unconscious energy into the energy of consciousness and unfold our creative potential and connect to all that there is. For me, every day the definition is a bit different, but no words can replace the experience of practicing Kundalini Yoga.
Where does Kundalini fit into a holistic approach to living?
Kundalini Yoga is indeed a holistic approach to health, I call it my "medical toolbox" as the meditations and practice fully address all aspects of our human condition. There is a broad spectrum of kriyas (or a set) practiced for a specific outcome: spiritual, physical, emotional, radiance, inner beauty, gaining a strong immune system, and gain a capacity for intuition …all aspects of our "being" are addressed, expanded, balanced, and ultimately healed.
How is Kundalini meditation different from inner journey silent meditation or sound meditation? Are the results the same?
Kundalini Yoga is a meditation and an "inner journey"- so it is perfect at the end of the day. I have chosen beautiful seated meditations that have a specific outcome. The mediations will incorporate breathing techniques, along with mantra (chanting of sacred sound), mudras (hand gestures) and visualization. It is a beautiful experience, and we quickly feel a connection to our "original self" and the connection to the infinite.
What are some of the benefits you've experienced or feedback you've received from students?
When I practice Kundalini Yoga, I feel extremely grounded, calm, expansive, strong, and blessed. I think students, especially new students, get caught off-guard with their connection to their heart center, themselves, and a higher source. Practicing Kundalini Yoga at the Ranch is beautiful since we're surrounded by nature and we are open to new experiences. Kundalini Yoga offers that.
How and where did you learn Kundalini? Did you study with Yogi Bhajan?
My teacher is in South Africa, and so I go every year to study with her (Ravi Kaur). I did not study with Yogi Bhajan, as he passed away in 2004, and I only started in 2013. I've been teaching Yoga since 1997. But the wonderful thing for all of us is that there are 100's of teachers who studied with him, so the teaching is pure and well recorded.
Should I attend yoga beforehand?
No need to be a practicing Yogi or meditator, although it is a bit easier for those who have a "mind/body" practice, as the concepts are already in place. This class will be accessible to all. One of the great things about the Ranch is the opportunity to try new classes. Kundalini is a practice of expansion, vibration, health, which all of us as humans practice every day.
Do I need to wear white to have the full experience? What should I wear to your class?
I wear white when I teach and take Kundalini Yoga. Wearing white is a clean vibrational color that helps expand your aura, but it's not necessary to wear if you are at the Ranch. If you have white, it is beautiful to wear, and you will feel the effects.
How long does the class last?
The meditation class at The Ranch is 45 minutes. Usually, if you go to a Kundalini Yoga class, it is 1.5-2 hours.
What should I expect at the end of class?
Mediation and Yoga are very individual, and just like anything, you get out of it what you put in. My prayer for us is to leave feeling "healthy, happy, holy."
Are there private Kundalini experiences or classes?
Yes, and would love to work with any Ranch guest in a private setting. We can choose a specific kriya and fully experience the work.
How can someone take their experience to the next level or bring it into their life away from The Ranch?
Find a studio, find a teacher. This practice is best in a group. I have an early morning practice that I do by myself, and I also have classes. The group consciousness and energy is very powerful!
Learn more about The Ranch's  Yoga or Mindfulness and Reflective classes. See other offerings for August.