We're excited for our Executive Chef Reyna Venegas as she and Team Mexico prepare to compete in one of the world's most rigorous and prestigious culinary competitions. The Bocuse d'Or is as physically demanding as it is mentally exhausting. The competition takes more than a year to prepare and compete through all the trials. After competing in regional, national, and continental competitions, 24 chefs and their teams representing their countries compete for the finale in France this January.
What is Bocuse d'Or? 
It's the most prestigious cooking competition held every other year, but it encompasses so much more. Created by Chef Paul Bocuse, it's often referred to as the Olympics of gastronomy. But it's more than a gastronomic competition, it is an international gathering of sharing and recognition. It highlights the great talents of tomorrow's Haute Cuisine, emphasizing technique and creation, commitment, and human values. For the final, the teams have five hours and 35 minutes to prepare and present monkfish, mussels, and scallops.
How did you get involved? 
It has been a dream for me since I started my culinary career 15 years ago to somehow be part of this competition. Eventually, I found a way to provide my skills in service of Team Mexico and support them as team manager, ensuring all their needs are met. I supported them in Santiago, Chile, for the America's Selection in July 2022 and now on our road to the Grand Finale in Lyon 2023. My husband, Marcelo Hisaki is the Chef, or Candidate as they call them. Together, we co-own a restaurant in Tecate, Amores.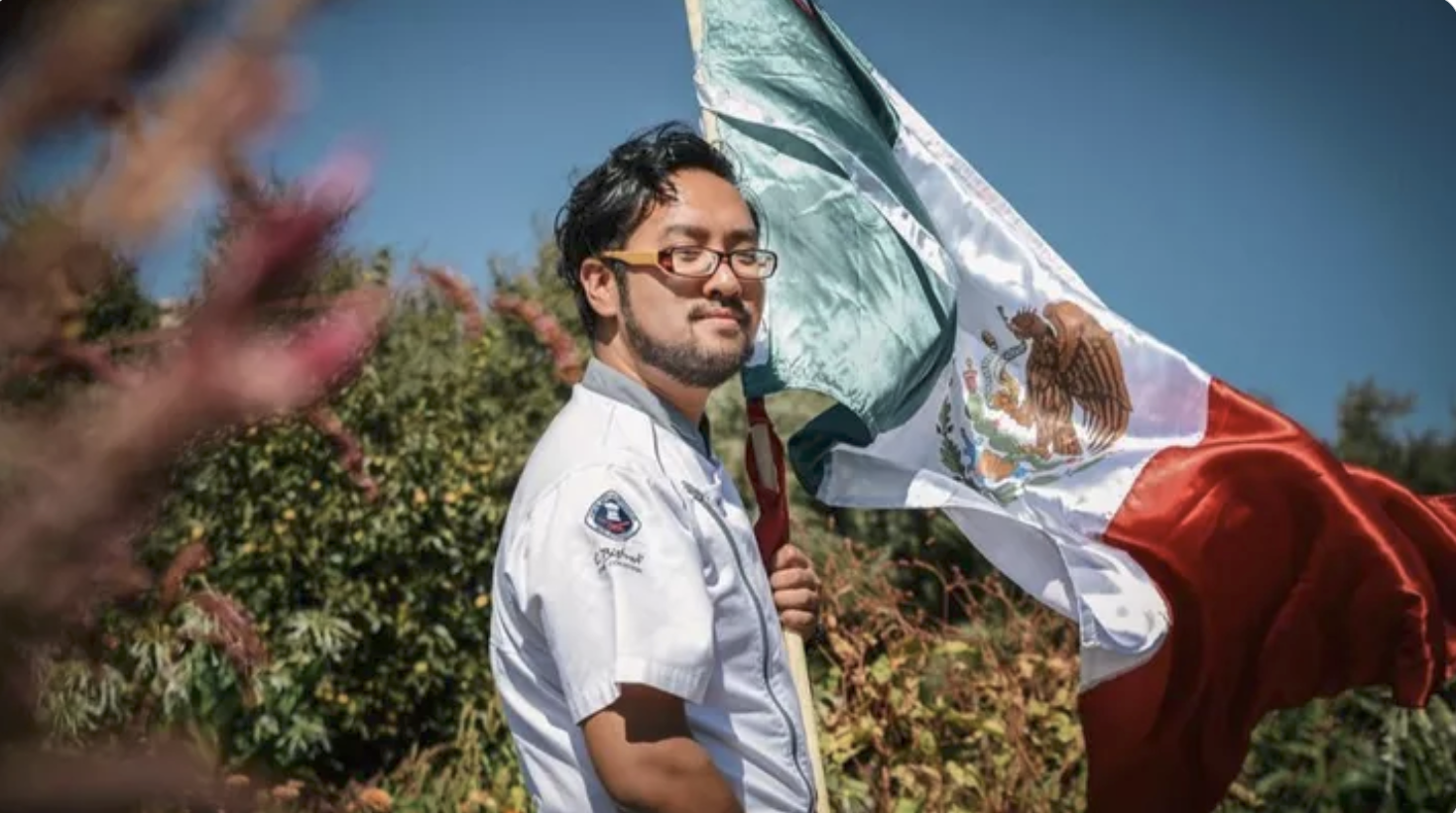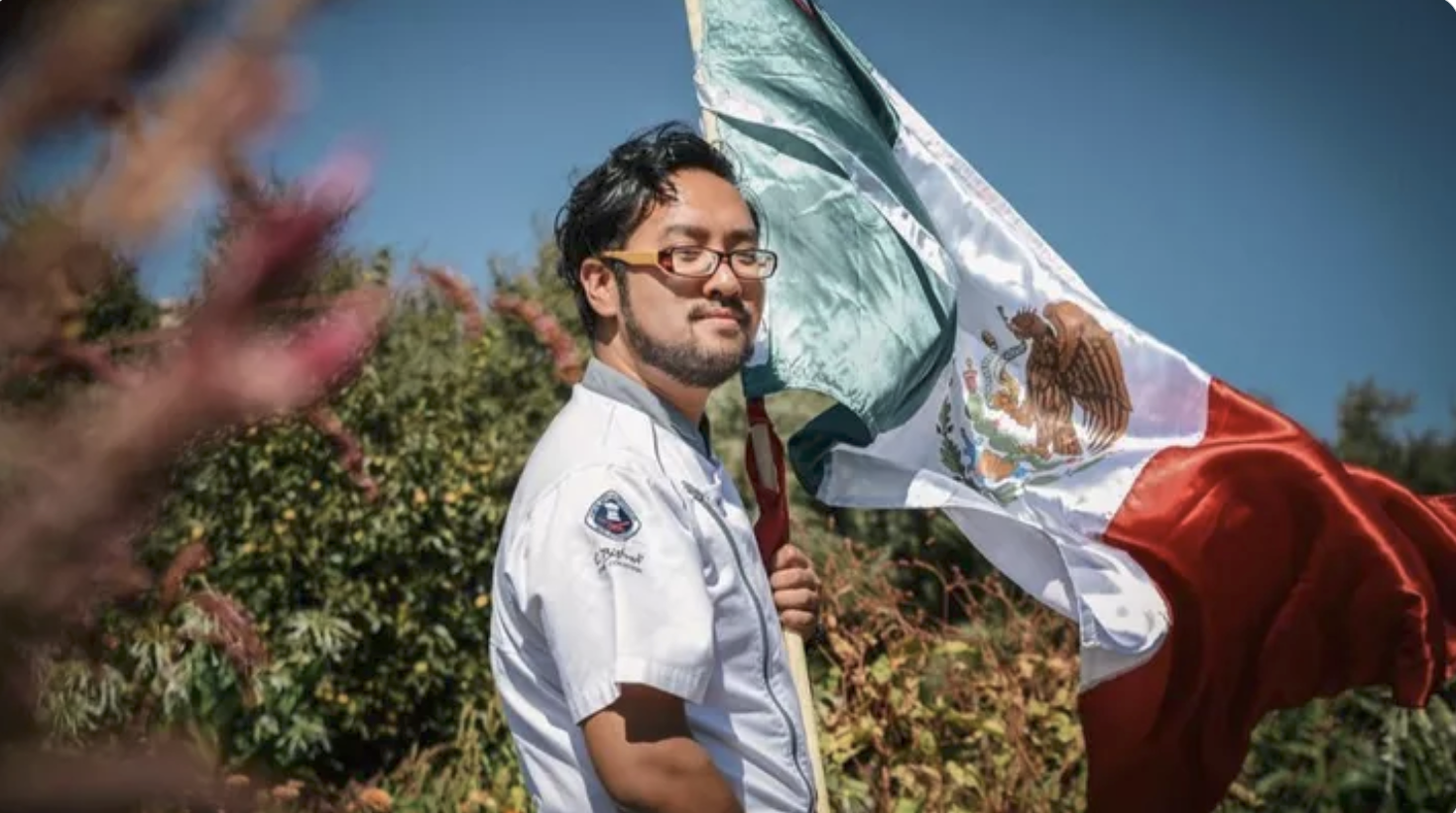 How did you and Marcelo meet?
We are both scholarship holders from Fondation Turquois, based in Monte Carlo, Monaco, where we traveled to work in the prestigious culinary brigades of Chefs Joël Robuchon and Alain Ducasse. It was a once-in-a-lifetime opportunity that expanded the horizons of our culinary vision and connected our hearts.
The team recently competed at the Continental round which had teams from the U.S.A., Canada, and all the way down to Chile. How did that go? 
We were able to build an amazing team of coaches, fundraise, promote, and do logistics, all in only two months! We're blessed to have such talented experts in different areas providing their expertise. Mexico hasn't been represented in 12 years!
We kept telling ourselves that talent and hard work are the keys to success. As a result, we earned the award for the "Best Plate of the Americas," securing us a place for the finale in January! It was a great challenge we were able to meet as a team and a huge success for the Mexican culinary industry to return with such strength and tenacity.
This a is huge achievement for any chef or team, never mind coming from the small town of Tecate. How big are the other teams you're competing with and where are they from?
Our inspiration is to share our culinary knowledge through our restaurant Amores and the Bocuse d'or with our community here in Tecate. We share the Ranch philosophy of wellness in balance with nature. It's great to help inspire young cooks pursue culinary careers. Our commis or chef's assistant, Alexis Collazo, is a scholarship holder from our cooking school and currently works with us in our restaurant.


As for the other teams, there will be some of the most talented chefs from 24 countries together with the same goal in mind, which is to nobly represent your country and enjoy the process!
This is the fun part of the competition, where you get to create, innovate, share knowledge, and build a community around the table.
We are blessed and honored to have the support of Team USA as our mentors, it's important to have advice from teams that have been constantly present in the finale and have won the competition. Team USA won Silver in 2015 with Chef Philip Tessier and Gold in 2017 with Chef Matthew Peters.
Who are your team members? 
Chef Marcelo Hisaki as Candidate
Alexis Collazo & Izael Silva as Commis (Restaurante Amores, Tecate)
Chef Pepe Salinas (Balcón del Zócalo, CDMX) & Chef Fernando Martínez (Migrante, CDMX) as Coaches
Chef Ruffo Ibarra (Oryx Capital, Tijuana) as President
Chef Jairo Villalvaso as Coach's Assistant
Chef Reyna Venegas (Rancho La Puerta) as Team Manager
Claudia Esparza, Social Media & Events Director
Osvaldo Nieto (Rancho La Puerta), Sponsorship & PR Director
Luis Vera (Studio Productora), Marketing & Promotion Manager
Ana Fernanda Castro (El Mejor Pan de Tecate), Finance Director
Chef Lorena Colina, Logistics Director
When is the final and where? 
The Grand Finale will be held as part of the Sirha Lyon trade exhibition, on January 22-23, 2023 in Lyon, France.
How can people support the team, and do you have a website where people can donate? 
We are hosting a series of dinners and events to fundraise for our road to Lyon, you can find more information on our social media sites, Bocuse d'Or Mexico Instagram, Bocuse d'Or Mexico or send us an email to bocusedorbajamx@gmail.com.  Learn more about Chef Reyna.
You can also support us directly through our PayPal account if you can't attend one of our fundraising dinners.