El Día de Los Muertos is celebrated from October 31 – November 2. During this celebration of life, families go to cemeteries to clean and brightly decorate graves of loved ones with flowers and mementos. The Marigold gets called flor de muerto, flower of the dead, since it 's popular to see them on altars and costumes during this time.
Here is a quick and easy way to make paper marigolds, shared by Rancho La Puerta Skincare Specialist Catalina Cibrian.
Supplies
Crepe paper 20×26
Scissors
Florist wire (it's green or prewrapped with green tape)
Floral tape
4 sticks, approximately 8" each
With a 20″ wide sheet of paper you can make four- 5″ flowers, eight – 2.5″ flowers or a combination of both.
1. Cut the paper into four 5 inch strips.
2. Cut halfway into the paper along one of the open ends.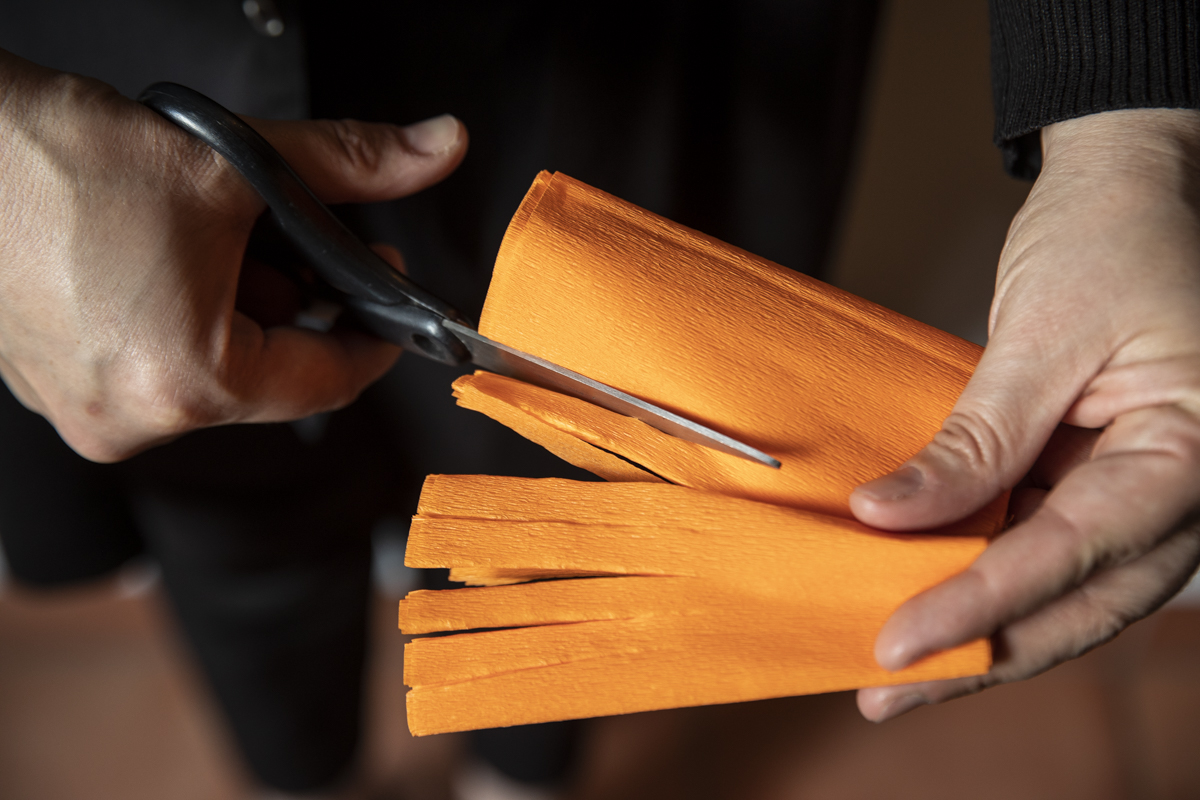 3. Fold the paper five times along the uncut end.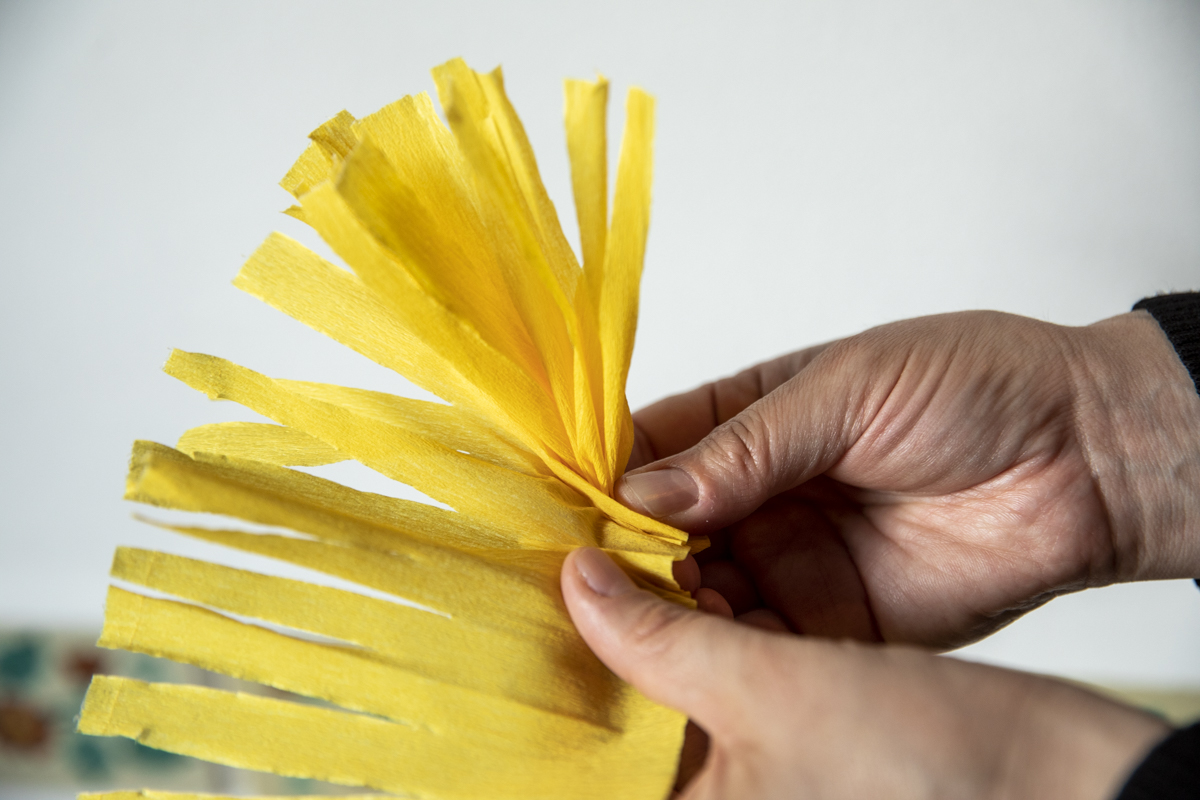 4. Pinch the bottom and wrap in floral tape.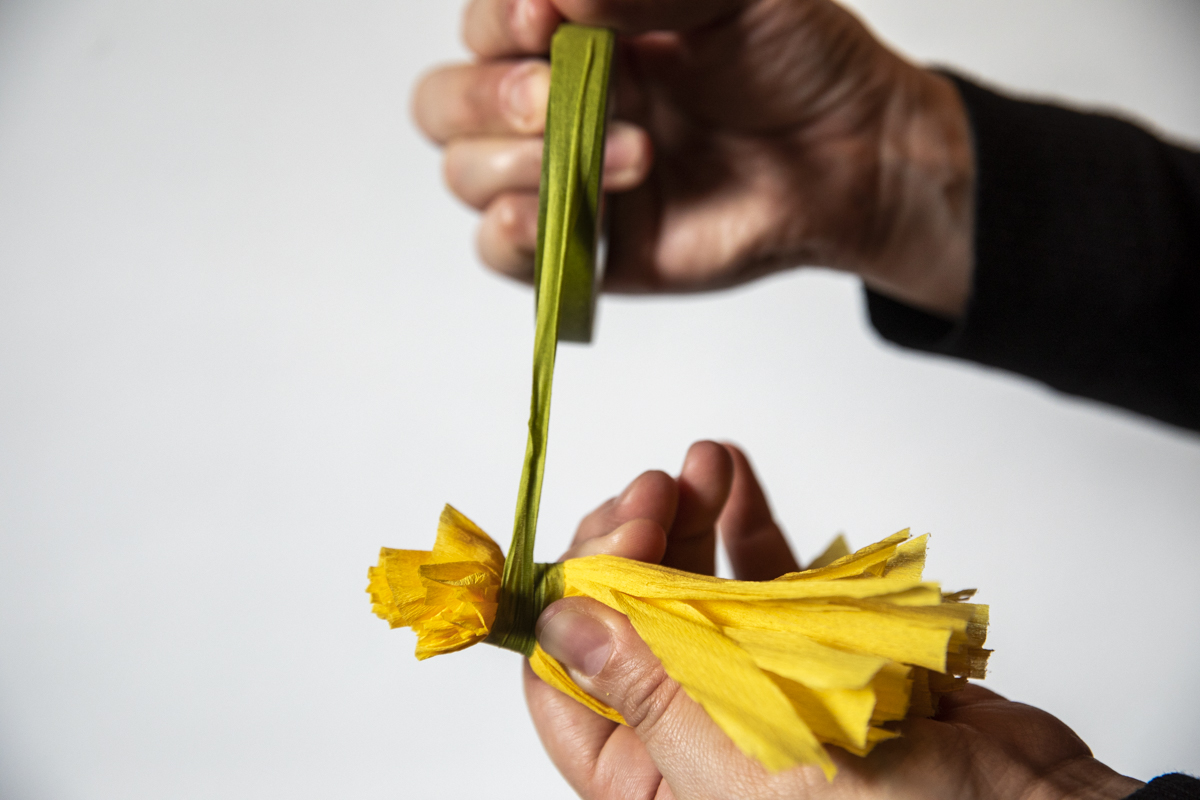 5. Cut wire in 12" piece.
6. Bend a little hook at one end.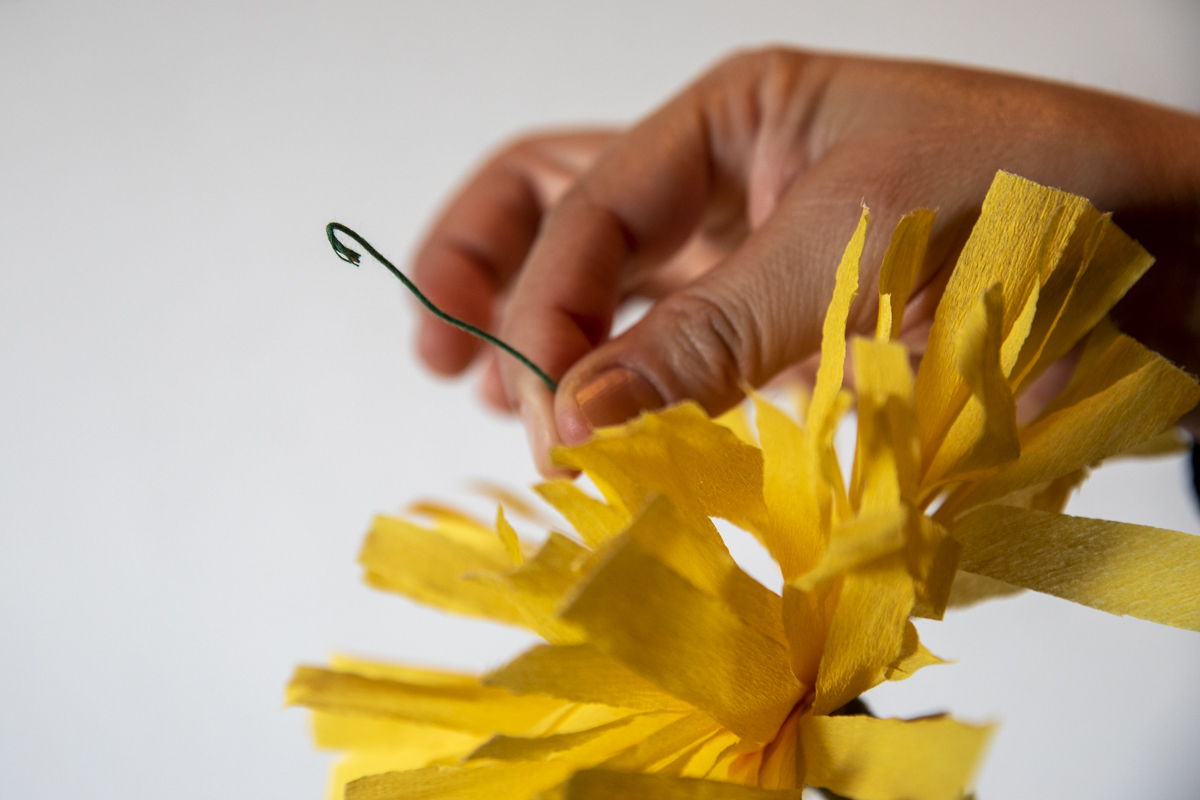 7. Poke the wire through the top of the flower and out the bottom, so the hook catches in the flower.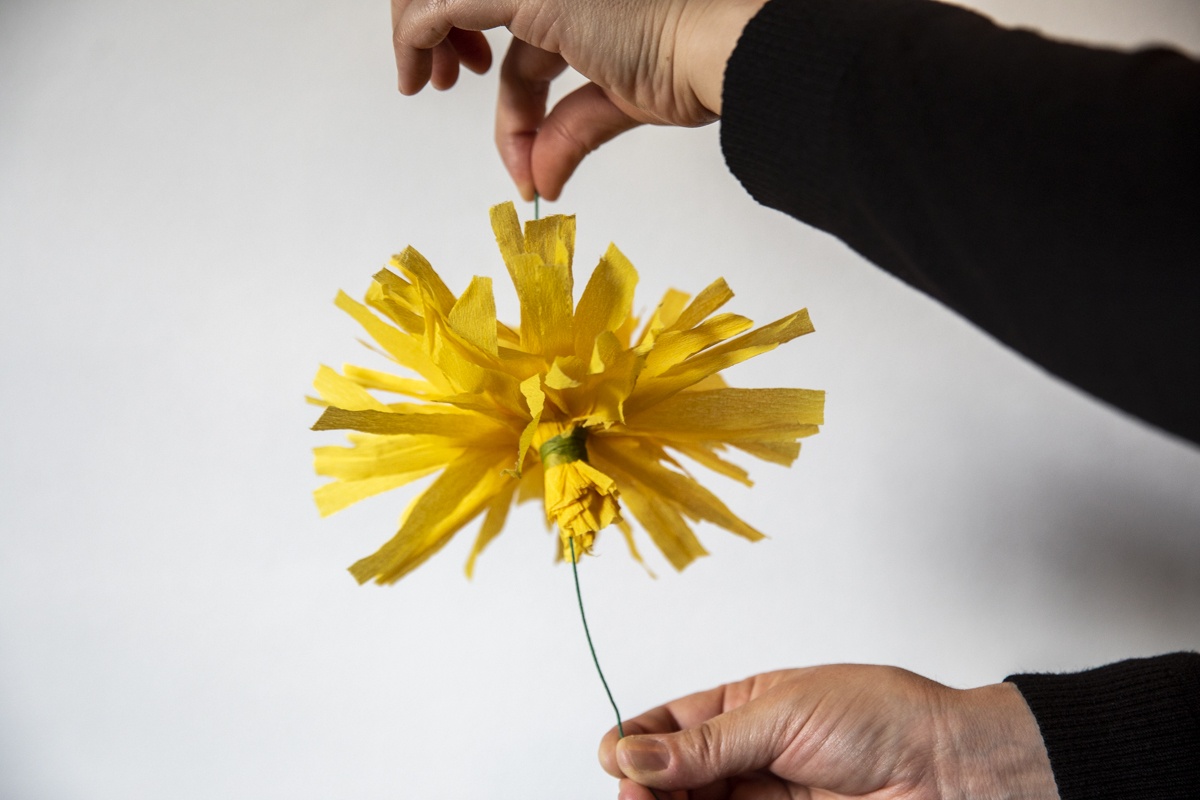 8. Tape the bottom and wrap it around the wire about half an inch to secure it.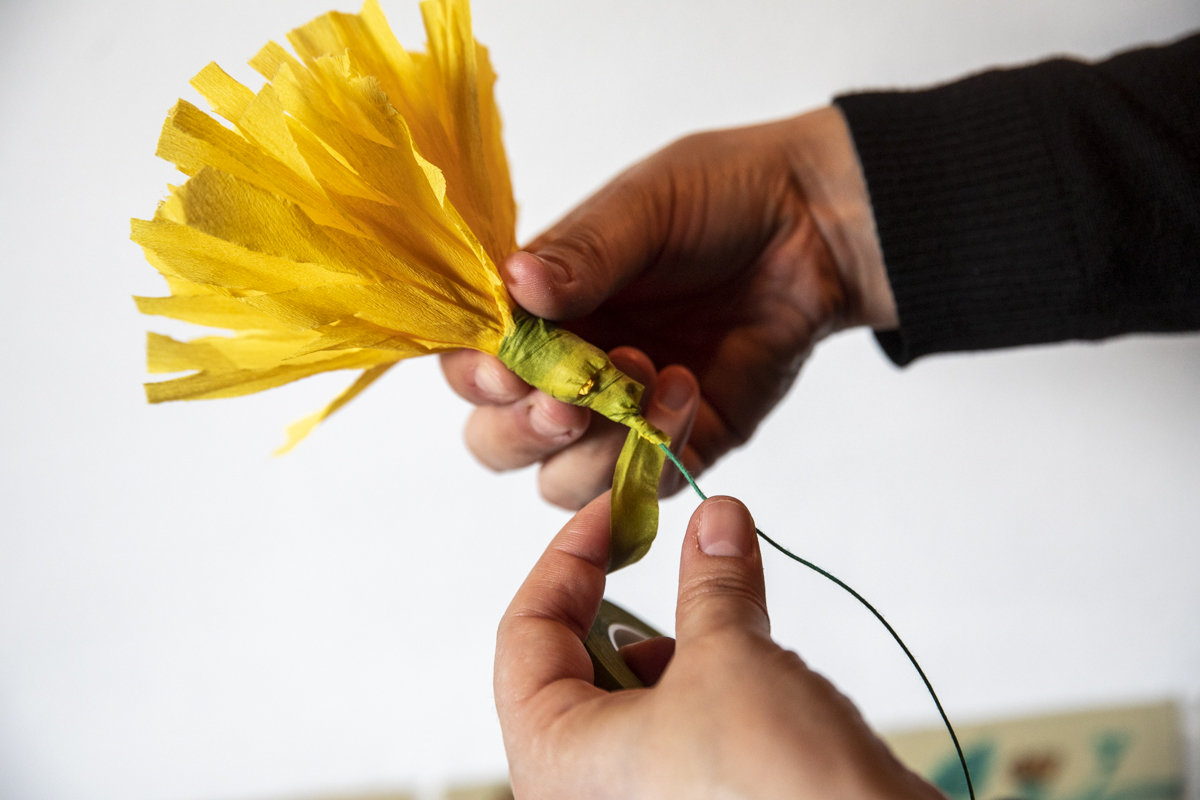 9. This is optional, but if you want to display the flower in a vase then wrap the wire around one of the sticks to form a stem.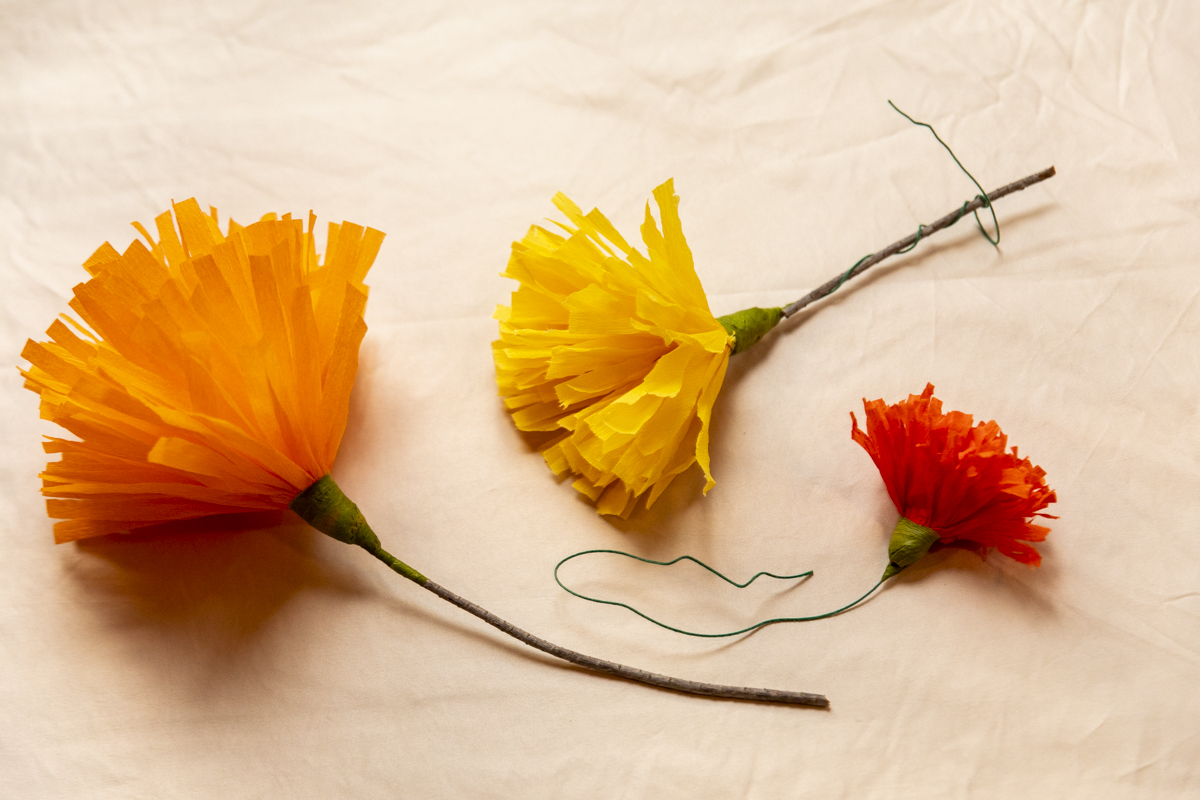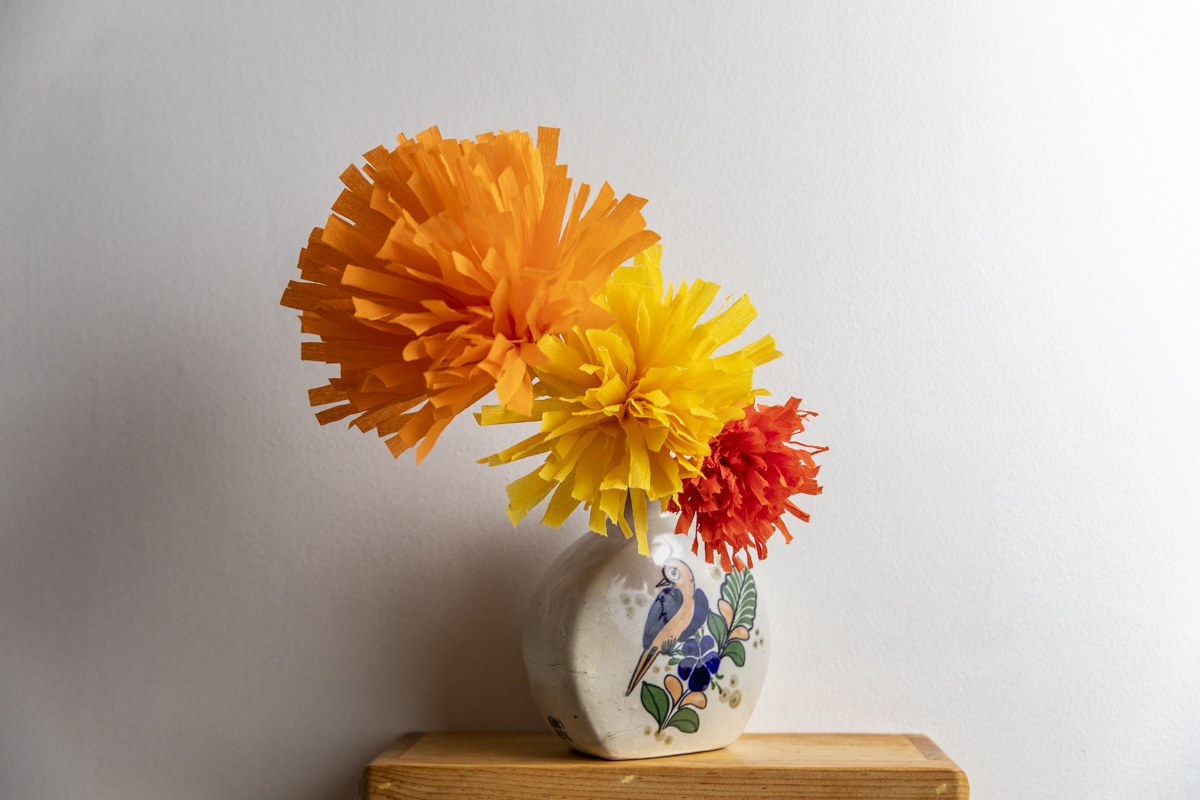 Learn more about Dia de Muertos or see the guest presenters for November.