One of the simplest and most delicious treats from our cooking school is this roasted Kalamata olives recipe shared by Angie Brenner and Joy E. Stocke of the Anatolian Kitchen. These salty, healthy-fats treats are a wonderful substitute for bacon bits or bread crumbs on almost anything. We love them on salad. Healthier than bacon or breadcrumbs, they are a great topper on almost anything. We can't wait to try them on Ranch pizza or on the side of on appetizer platter.
Makes 1 Cup
1 cup pitted black salt-cured olives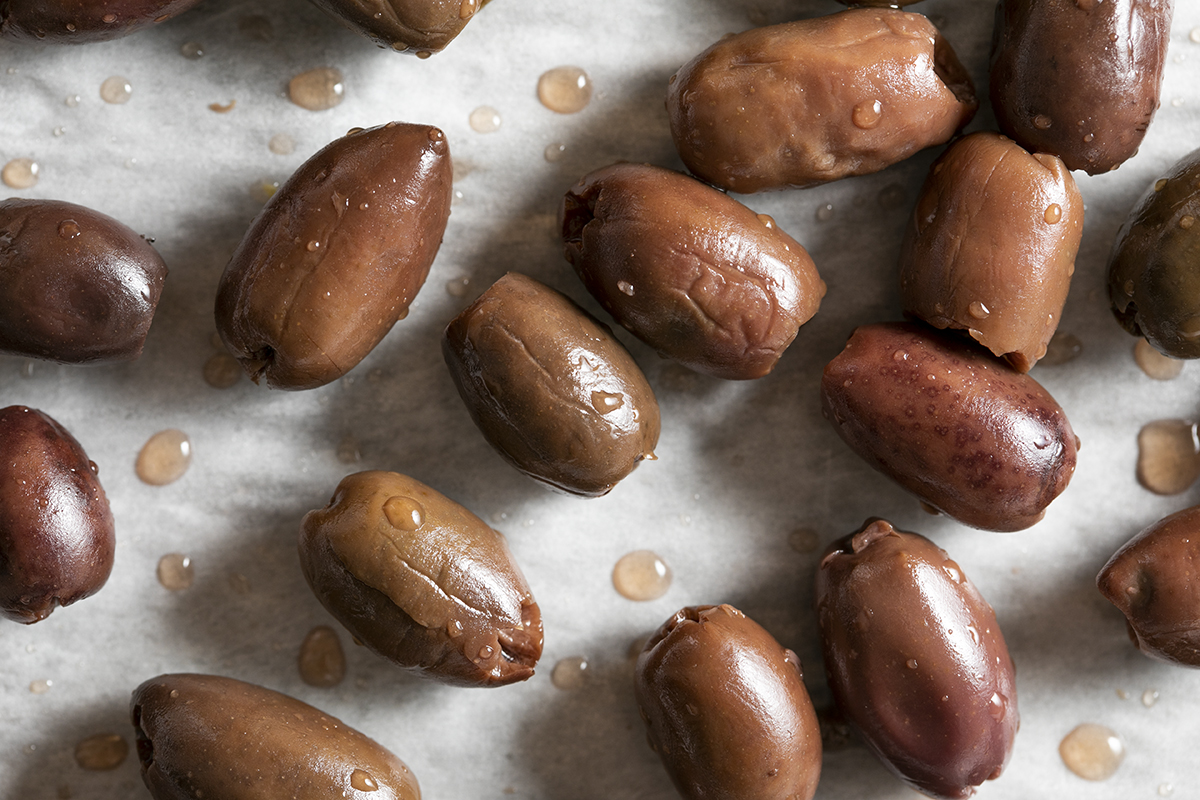 Heat the oven to 350F. Line a baking sheet with parchment or a Silpat. Spread the olives on the baking sheet and put in the oven. Bake for 40 minutes, turning once. Turn off the oven and let the olives continue to crisp while they cool, about 1 hour.  Remove the olives from the oven. When they are completely cool, they're ready to eat.
Store in an airtight container for up to 1 month. If the olives loss their crispness, heat them in a 350F oven for 10 minutes.
See the Orange and Red Onion Salad recipe using these savory olives from Anatolian kitchen.