You can pass on the butter boards and charcuterie trays this year because appetizers don't have to be unhealthy to taste delicious! In fact, healthy appetizers can be a great addition to a holiday meal. Check out the gorgeous appetizer board by Chef Reyna, complete with recipes, and start a new healthy holiday tradition!
Starting a meal with a healthy appetizer helps reduce the glycemic load of a meal. You can harness the power of fiber in vegetables to create a web-like matrix in the intestines. This slows down the absorption of carbohydrates and fats, which regulates blood sugar and calorie absorption. Fiber also improves satiety or the feeling of being full after eating. I like to consider a healthy appetizer part of the whole meal, which helps to limit unnecessary side dishes.
A healthy appetizer board can be made with little or no cooking and assembled in just five minutes. Highly versatile, it can be a great after-school snack for kids or even a light dinner. Delicious and healthy, what could be better than that?
Let's build an appetizer board!
Start with a cutting board, tray, or plate.
Choose your vegetables. Raw veggies are a staple, but blanched vegetables take it up a notch. Try pea pods, cauliflower, broccoli, carrots, or jicama.
Pick a healthy dip or sauce. Tip: almost any creamy dip can be made with yogurt or a non-dairy yogurt alternative which reduces the saturated fat. Sauces like salsa, chimichurri, and tzatziki are other great antioxidant-packed options.
Include protein and healthy fat. Unsalted nuts, seeds, 'nut cheeses', hummus, sardines, and cooked fish are good sources of protein and Omega 3 fatty acids.
Choose a healthy whole grain or nut and seed cracker.
Keep salt to a minimum by quick pickling your own vegetables. Pickled vegetables also add probiotics, which foster good gut bacteria. Try carrots, radishes, or cucumbers.
Add a sweet element. Jam, fresh or dried fruit add another layer of flavor and complement the proteins.
Make your board a work of art with a sprinkle of spices, fresh herbs, or edible flowers. Then watch your family and friends devour it. Proof that good nutrition can be beautiful and delicious!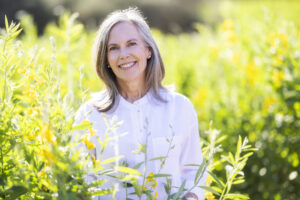 Registered Dietician Linda Illingworth is the founder of Nutrition Muse and current Director of Nutrition at Lifewellness Institute in Point Loma, CA. She is responsible for patient clinical care and corporate wellness education for local and international corporations. Using the premise that 'every molecule in your body is sourced from food', she focuses on food as the foundation for health. She supports her clients through lifestyle changes to make the most impact on health. As a certified specialist in Sports Nutrition, Linda also has specialized training in food sensitivities, supplementation, wellness, thyroid, and cardiovascular nutrition.