Sound Healing applies healing frequencies and vibrations to the physical, mental, emotional, and subtle energy fields, also known as the electromagnetic field around the body. These therapeutic sounds are delivered by the sound healer playing different instruments such as crystal singing bowls and chalices, bells, gongs, drums, shakers, tuning forks, brainwave music, piano, guitar, voice, and other instruments.
Sound healing brings the listener into a state of inner body/mind/heart/soul/spirit harmony and harmony with the outer world of people/places/things, with Nature, and the natural rhythms of all of creation, activating a peaceful and relaxed state of overall health and wellbeing.
Sound Healing helps clear mental-emotional stress, releases physical tension and discomfort, heals psycho-emotional pain and reconnects you to your truest, deepest, highest self.
During The Sound Journey, many participants experience epiphanies, breakthroughs, rapid problem solving, inspirational guidance, the release of chronic pain, deep relaxation, deeper self-love and self-worth, upliftment, and a connection to their great purpose and fulfillment.
Find a quiet place and enjoy this moment. It starts softly and quietly then builds in volume and frequency.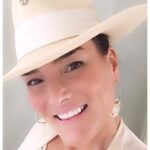 Anne Van de Water is an Associate Certified Life Coach (ACC) by the International Coaches Federation. She is a Health and Wellness Teacher, a Spiritual Guide, and is a Certified Experienced Registered Yoga Teacher (E-RYT 500) with Yoga Alliance. She is the founder and creator of True Self Mastery Coaching and Wellness. She helps huge-hearted change-makers clear subconscious limiting patterns, heal your connection with your truest deepest highest Self, and magnetically manifest the life you Vision for yourself so you can authentically, healthfully, and sustainably live fully, love deeply, lead powerfully and thrive in all ways. She has been teaching and presenting at Rancho La Puerta since 2019 and has been visiting as a guest since she was five years old. One of her favorite Health and Wellness offerings is sound healing and she is grateful to share a short sample of The Sound Journey with you.
Visit Anne's website or learn more about the offerings at Rancho La Puerta. See a photo gallery.