Green garlic, sometimes called spring garlic, is fresh, undried garlic. Instead of being pulled, dried, and stored at the beginning of summer for later in the year, green garlic is harvested early. Although it holds more water while young, keeping a milder flavor, it's best to use it fresh or whirl it into a paste for later use.
The longer green garlic stays in the ground to ripen, the stronger that delicious garlic bite-y flavor develops. The tender stalks can be sauteed with other vegetables, sliced thin to enhance a salad, or roasted so that the whole tender bulb becomes a creamy, oily deliciousness that spreads on toast.
I asked Executive Chef Reyna and Farm Director Salvador for tips on using and growing garlic.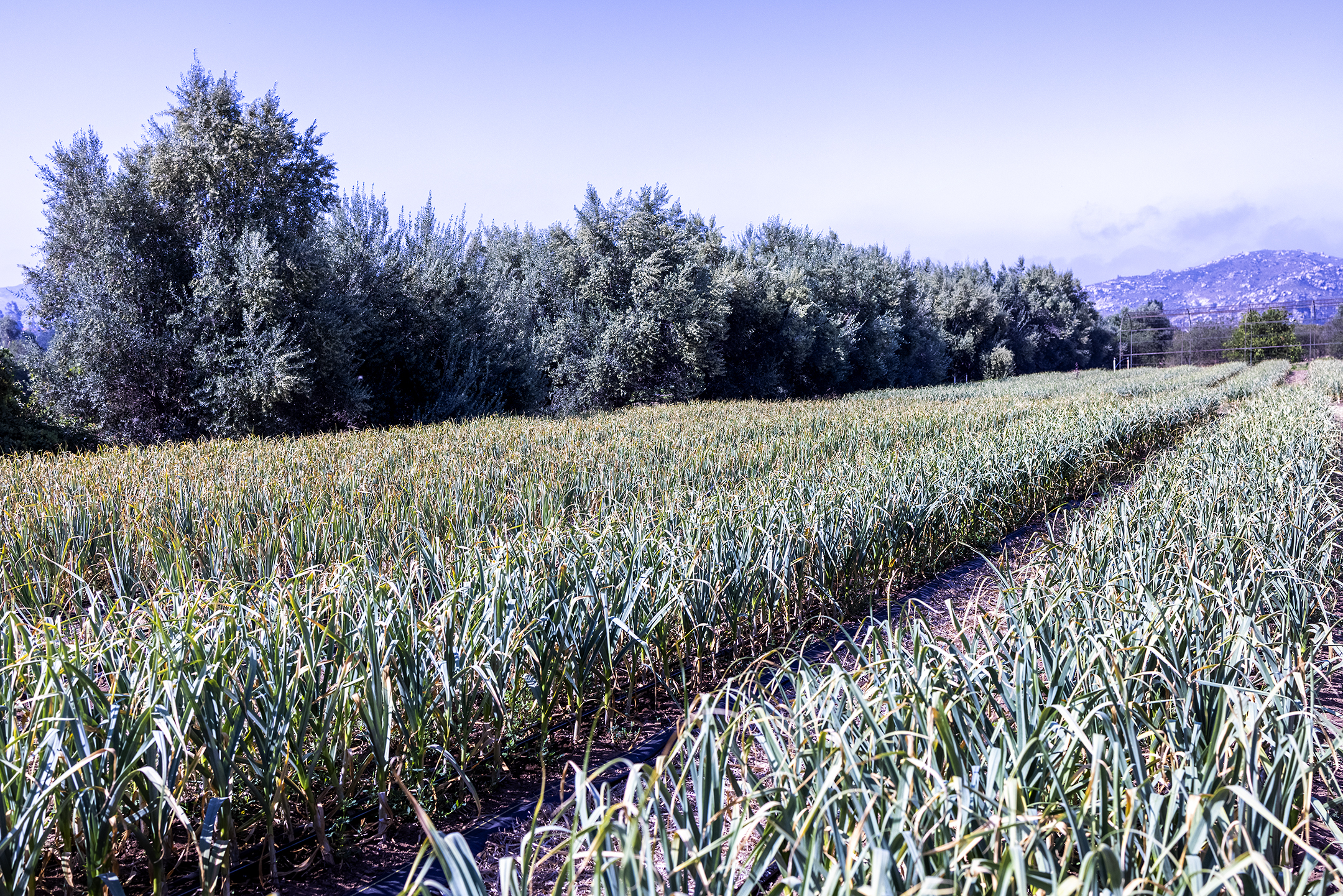 What is this power garlic has over us as we cook it? 
Reyna: It's the king of flavors in the kitchen. It infuses so much flavor into any dish you're cooking. Also, it has many healing properties; anti-fungal, anti-microbial. My grandmother used to eat garlic every morning and never got sick. Salvador does that too. It boosts your immune system. One time I had an earache, and my grandmother rubbed garlic on my ear. You know, one of those kinds of crazy things grandmothers do, but my earache went away.
When you cook with garlic or onion, it smells like love. You cook just a little bit, and all your house will smell delicious. There was a chef who gave me advice when I got married, "Before your husband arrives home, cook a little onion and garlic in a pan, and he will feel the love. He'll think you're preparing something delicious for him." She's been married for more than 30 years, so I think it works.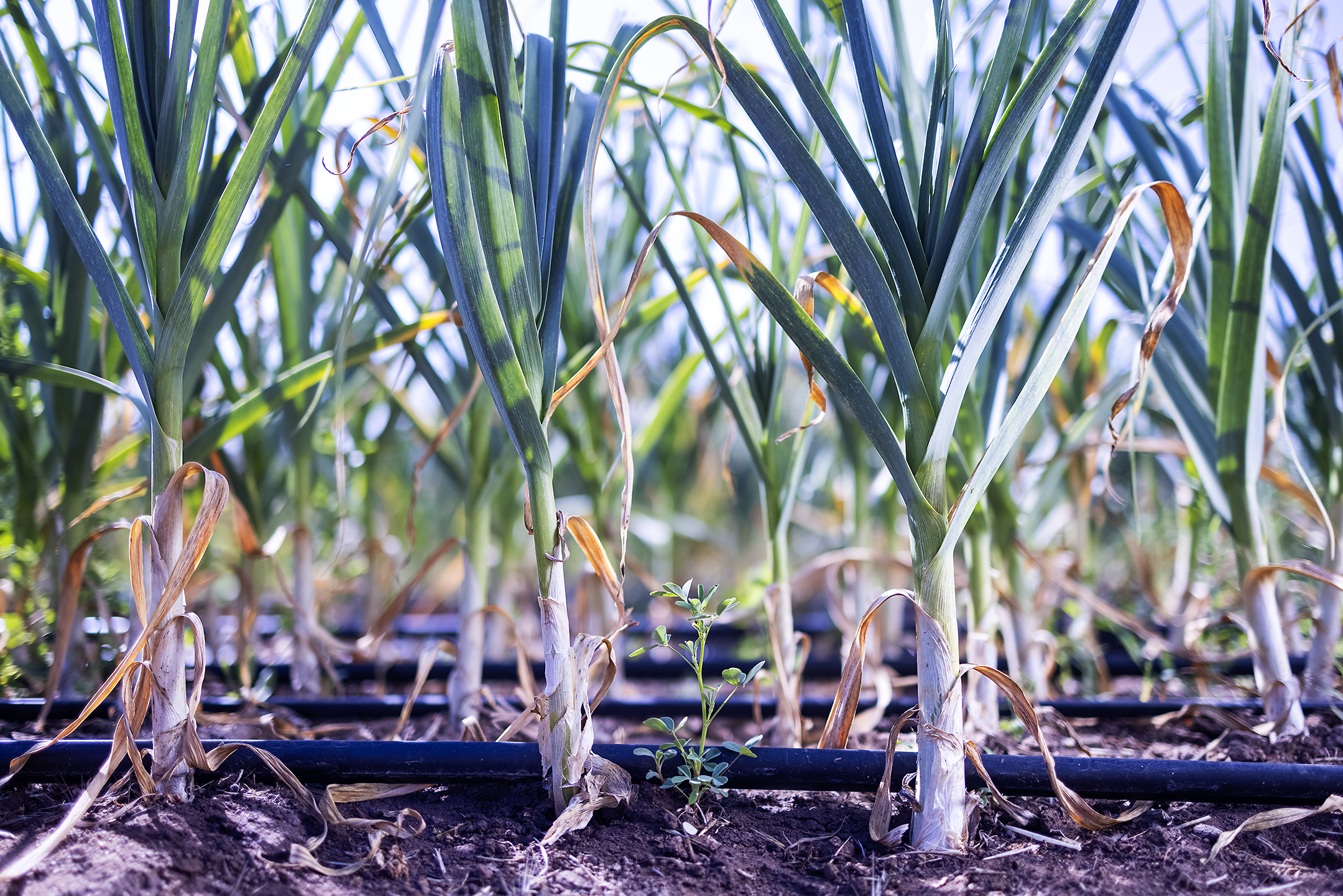 What are key things to remember when growing garlic?
Salvador: We plant in the autumn, end of September through the second week of October, then harvest at the end of June. The timing of when you plant it and when you water it is really important. If you over water, it will rot. We test the soil and water about every three days. In seven or eight months, it's ready to harvest. Then we dry it in the shade so Reyna will have enough garlic for the rest of the year. We send about 15kg (33 lbs) to the kitchen a week.
In the beginning of the season, we add compost and keep weeding the field as needed. We don't have bug problems or fungus. We grow organically at Tres Estrellas. Sometimes there's a gopher, but not very often.
Garlic is my favorite. I like how it tastes. It's strong and burns my tongue for a second when I eat it raw. And I eat a little every day. I like to roast the bulb in the oven by clipping the top, and then drizzle it with a little olive oil and salt. It tastes like garlic cream.
Learn more about our organic farm Tres Estrellas and our team that maintains it.
See our Fresh Garlic Paste recipe.