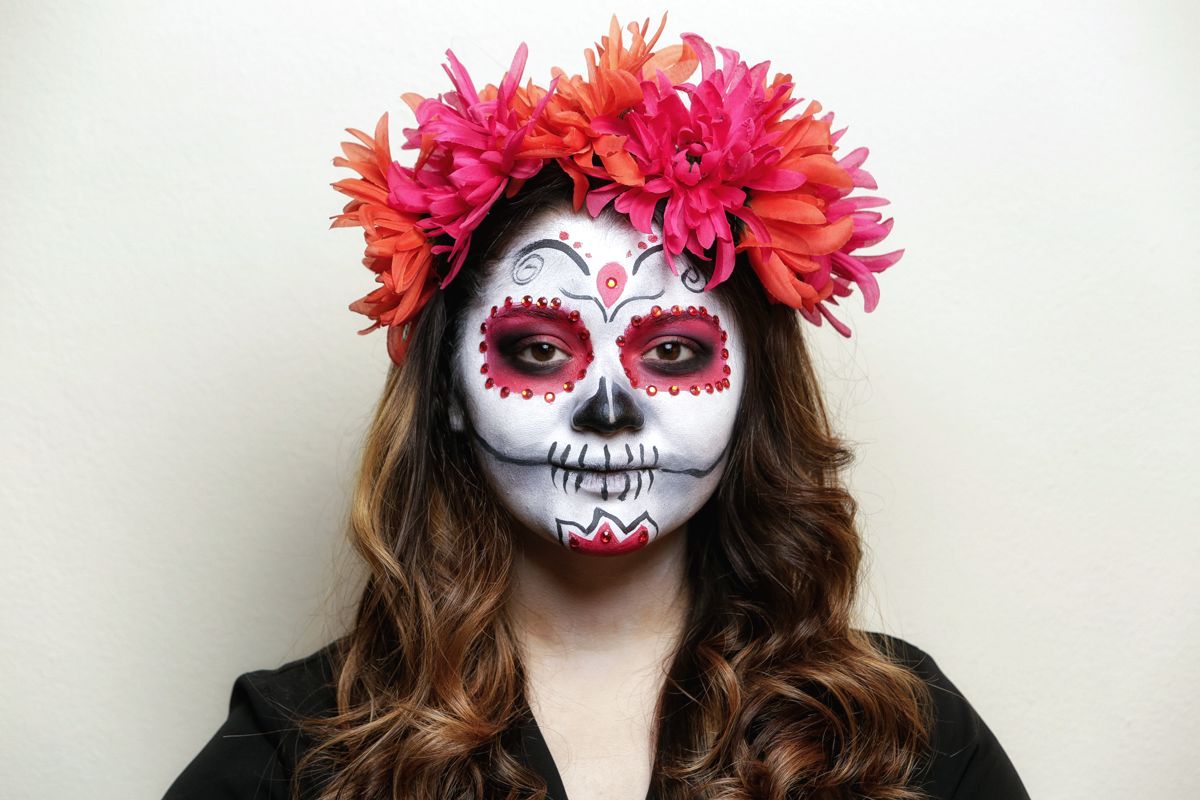 La Catrina makeup has come to symbolize Dia de los Muertos, or, The Day of the Dead in Mexico. Although it happens around the same time as Halloween, October 31- November 2, Day of the Dead is a Mexican celebration that takes place over several days and honors family members who have passed.
La Calavera Catrina, or Elegant Skull, was originally created by Mexican artist Jose Guadalupe Posada as an etching around 1910. She was a satire on upper Mexican society that embraced European styles and traditions and turned their back on their indigenous cultural roots. La Catrina was further embedded in Mexican culture by famous Mexican Muralist Diego Rivera in 1947 with his iconic mural Sueño de Una Tarde Dominical en la Alameda Central, or, Dream of a Sunday Afternoon in the Alameda Central, between 1946 and 1947.
Today, La Catrina has become a symbol of the neutralizing force of death between the foreign and indigenous, and the rich and poor. It cuts across cultures and social boundaries. Modern La Catrinas  are made with an explosion of color. "In Mexico, we like bright colors," says Rancho La Puerta Makeup Artist Catalina Cibrian. "Traditionally, black around the eyes was about death, and represented a skull. Today we like bright colors since it also celebrates life. We add adhesive rhinestones for bling, and bright flowers that match the makeup. Think of this like painting but with makeup," she says.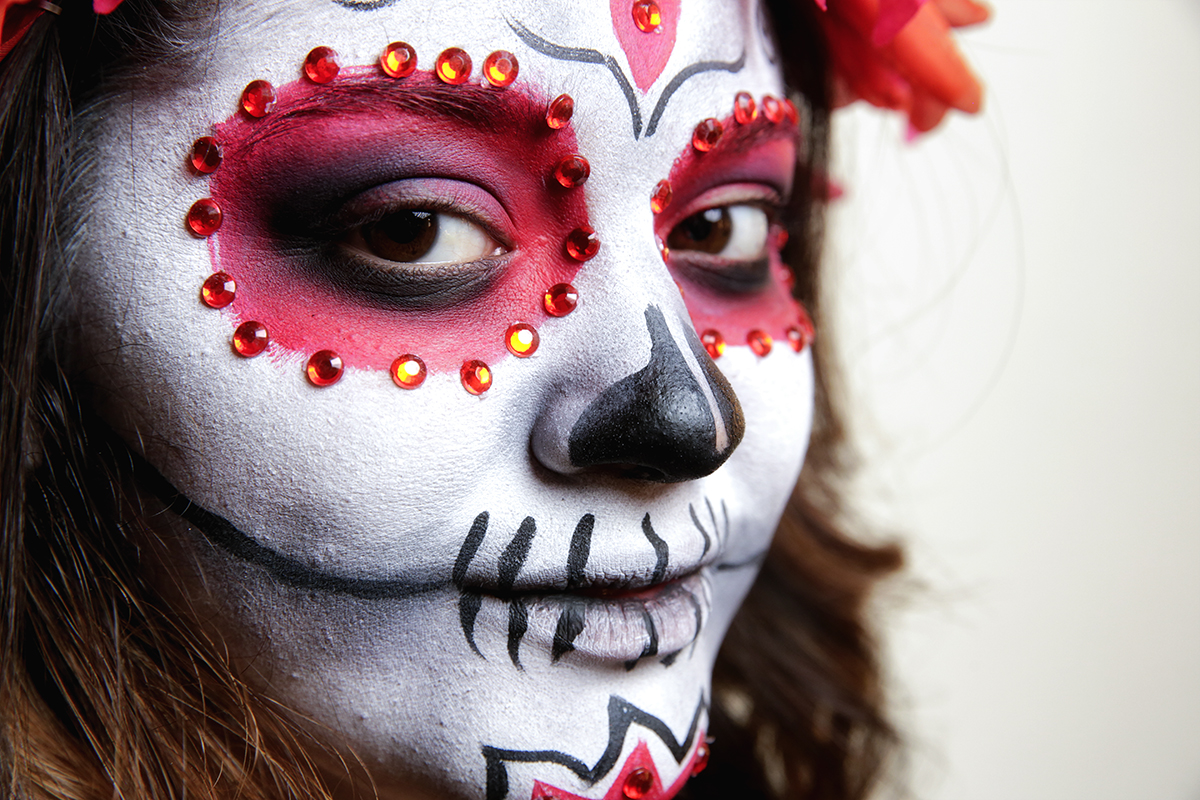 Catalina explains how to apply La Catrina makeup:
Prime the skin with an oil controlling moisturizer.
Apply a white cream base with a sponge
Dab on white powder to set the makeup and absorb oil. This will help it last longer.
Add a pop of bright color around the eyes. It can be any color you desire!
Brush a light coat of black under eyes creating a shadow.
Use a thin brush for a skinny but heavy black line for cheeks then go over it again with a wider brush to create shadow and depth.
Use an eyeliner pencil to create the brows. You can use black or dark blue depending on your desired look.
To frame your face, paint a flower on your chin and then outline it with an eyeliner pencil.
Paint two triangles on the tip of your nose to mimic an exposed bone.
Apply thin strips of black across lips to mimic stitching.
Add Rhinestones around your eyes and on your chin will help brighten your face.
Traditionally a Cempasuchil, an orange marigold, is used in the hair. We chose flower colors that matched our makeup.
When it's time for removing the makeup choose a creamy cleanser.
The most important part is to have fun and enjoy!!
Read more about celebrating Day of the Dead at The Ranch or making Day of the Dead crafts.