We all have things we wish we could change about our lives.  The great thing is that we each have the power to make the changes we desire.  What it takes is a little bit of focus and determination.
Bonnie Goldstein and Loren Judaken recently hosted Designing a Life – A Workshop on Dreams and Goals at The Ranch.
The purpose of the workshop:
Reflecting on the past and formulating our aspirations for the future, we use transformative techniques to shed new light on the path guests want to chart for their most fulfilling future through individual journaling and collaborative dialogue. 
This workshop challenged us to take a look at what makes us happy in our lives, what's holding us back, and how to take steps to attain what we really want.  Bonnie and Loren provided a four step Designing a Life Exercise (below) to determine what that meant to each guest.  I found these steps helpful because they encouraged me to focus on exactly what I need in my life to bring me true fulfillment.
When it comes to the questions in the exercise, Bonnie and Loren suggest not citing getting married and/or having children as being the most fulfilling events in our lives.  Not that they aren't!  However, marriage and children are obvious joys in the majority of people's lives.  The objective of this exercise is to challenge us to recognize things that could make us happy that maybe aren't as apparent to us.
Designing a Life Exercise
Answer each question in the areas of personal life, family, or work and stick with the same category through all four questions.
Name one thing in your past that added the most meaning or fulfillment to your life in the areas of personal life, family, and work.
What do you think will make you happy right now either personally, within your family, or at work?
What is in the way?
What steps, large and small, can you take in order to reach your objective?
Other things you can do to move yourself along the path is to write down your goals and intentions.  Then share them with a friend or a loved one to reinforce that your aspirations are possible.
As a class we discovered that there really wasn't anything standing in our way of accomplishing our goals other than ourselves and fear.  One reoccurring theme was that we have the capability to make changes, but are scared to move into something new.  We love our comfort zones.  But the whole purpose of this exercise is to move outside of our comfort zones.  Instead of settling for the status quo, move past it to find what makes you happy.
Other Ranch workshop topics by Bonnie Goldstein and Loren Judaken are:
"To Sleep, Per Chance to Dream" – Calming the Body, Quieting the Mind
The Body In Mindful – Movement
Men and Women in Relationship – She Said, He Heard
Visionary Women: Living, Loving & Learning about The Mother – Daughter Dyad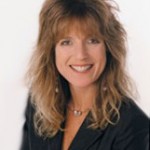 Bonnie Goldstein, Ph.D. holds dual licenses in the state of California in Psychology and Social Work, completed her B.A. MSW, and Ph.D. at UCLA, her Ed.M. at Harvard University, and teaches graduate students at USC's School of Social Work. She lectures internationally, integrating traditional psychodynamic psychotherapy with progressive psychotherapeutic interventions such as Sensorimotor Psychotherapy, hypnosis, mindfulness exercises and EMDR. Her work aims to help foster and heal relationships through the lens of attachment theory, somatic and mindful awareness, and the dynamic interaction of group process. She is certified in Sensorimotor Psychotherapy and is the Southern California coordinator of the Sensorimotor Psychotherapy Institute's Trauma, Developmental/Attachment, and Certification trainings.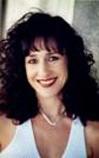 Loren Judaken studied both Interpersonal Communication and Environmental and Interior Design at UCLA. She has spoken extensively within the non-profit community and specializes in leading workshops to help people design the life they most want to live. Loren incorporates creativity into her exploration of psychological, sociological, and environmental effects on individuals, families and relationships.
The Ranch offers a variety of workshops, presentations, entertainment, and learning experiences to accommodate all of our guest's request and interests.