Negotiate for the win, win, win.
Mehrad Nazari, a frequent Guest Presenter at Rancho La Puerta, took a few minutes recently to discuss his book Enlightened Negotiation with me. Mehrad Nazari has a Ph.D. in Leadership and Human Behavior. His book is like a pot of gold at the end of a multicolored wellness rainbow.
When did you first come to Rancho La Puerta?
I came to Rancho La Puerta about 27 years ago for the first time. The energy was magical, it grabbed me. The first time I visited I became enamored with the landscaping, I wondered who was the landscape designer. Then I noticed the impact and energy of The Ranch was because of Mount Kuchumaa. The more I learned about the area the more I realized the power of the mountain. The Ranch is so sacred because of its proximity. That knowledge shifted my perspective. For the last 27 years, my visits here have been a pilgrimage, and I honor the land and the mountain when I visit. The more I learn about the mountain the more I realize that it wasn't only me thinking this way, there is something going on there. Respect for the land and mountain create this magnificent place that we know as Rancho La Puerta.
Do you remember how you first came to The Ranch?
I came to visit a friend.
I met my wife Michele at The Ranch, and then six months later we married. That was over 25 years ago. So, I can say The Ranch has had a big impact on my life on many levels.
What keeps you coming back to The Ranch and how has the influence of The Ranch rubbed off on your life or vice versa?
The Ranch has special meaning to me. I find the sharing of knowledge rewarding. Presenting at The Ranch is my way of giving back. It's rewarding to serve and help the audience go to a deeper place.
One founding principles of The Ranch is spirituality. It isn't talked about much but there has always been a strong element of The Ranch that is spiritual. To know that there's a larger force, a larger being, a bigger intelligence that we are trying to connect with, to me that's spirituality, not religious. The Ranch has always supported that. I don't talk about it much but, here I am talking about it.
What is Enlightened Negotiation?
You know it's easier if I tell you what it is not. It is not learning a few tricks or techniques to get a bigger percentage of the pie or add to it. A lot of people teach that haggling style. I wish them well but Enlightened Negotiation is about maximizing the collective gain. It's about looking at each opportunity during a negotiation to see how much can I get and where can I give as much as I can. Also, to be considerate of the effect it has on your surroundings, family, and environment.
Enlightened Negotiation is about the results being prosperous for both sides. When you make a deal, it has a rippling effect on your family, your neighbors, and other people in the community. So be aware of those elements and see how to strike a deal that's a win, win, win.
Prosperity isn't just money. It's also about health, relationships, reputation, knowledge, and experience. It's not just about the financial part which a lot of people only think about. The deal ends, the contract ends, or the agreement ends, but the reputation and results last. This is the legacy that we will leave.
Where do these eight universal laws come from? 
When I started really thinking about these ideas I was immersed in corporate life and had a successful business. Negotiating was part of my life, I researched it and wrote my dissertation on it. I was also a professor of International Business Negotiation at a university and was exposed to yoga. On the yoga mat, I realized I was negotiating with myself. Should I hold this pose for this long? Should I cut it short and compromise? Then I realized that there are three principles that are the same in negotiation as they are in yoga.
The eight universal laws started with these three things: first, strength to hold your ground and pursue the other party to join you in a mutually satisfying result, flexibility, you both want to get to a conclusion and the more ways to get there the more chance you have to get there, finally, mindfulness. Why are you there? Why is the other party there?  Then, of course, you must add the law of trust. The foundation of any relationship and any negotiation is trust. If there is no ground that I trust to stand on, if it's shaky, I wouldn't be able to practice. So, trust became another element. Communication is the vehicle of negotiation. The laws were built up over a period in my practice, teaching, and research. The rest of the laws followed.
What do we do when negotiation breaks down?
Be strong and lift other people up. There are times to act with love and compassion and times we need to say "no," so that it's a balanced negotiation. Power is about the strength of the mind. That is the source of power. How do you play that?  You must know yourself, know the other party, and know the context of the negotiating. If the other party has something you need then that is the price you must pay. It has nothing to do with power. You've done your research. But if they need you then that's a part of the game and part of the negotiation.  The beauty is that it's voluntary.
How has your negotiating influenced your yoga? Does it go both ways?
We know our mind affects our body. But now over the last few years, there's been a lot of research about how your body affects your mind. You put yourself in a position or posture, a warrior pose or triangle, and it produces testosterone, a powerful hormone before battle or a competition. People who have more testosterone are more apt to take risks and be more confident. For example: when you go for an interview, take a break beforehand and stretch with your arms out for a few minutes. You'll affect your mind and you're more in control. Or be submissive and rest, and trust and let go, and be open to what's next.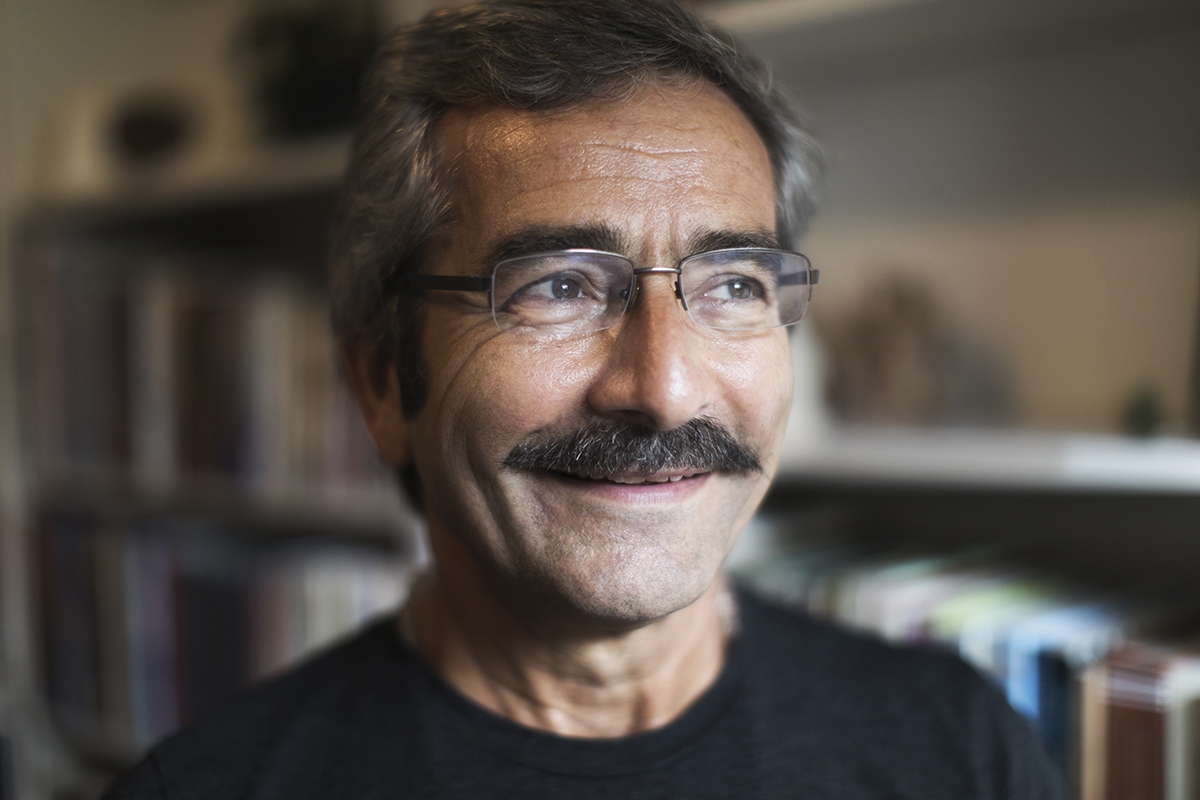 What is next?
I thought I was going to write my book and be done with it. But the book has a life of its own and it's taking me around the country. I'm doing things I didn't think I would, that wasn't even in my picture.
One of the people who came to one of my workshops was the director of a big company and he invited me to teach them about negotiation. Suddenly, the question of spirituality comes up and I'm pinching myself. Talking about spirituality in a Global Fortune 500 Company is really beyond my original vision.  I didn't bring it up but they wanted to talk about it. People want to be "whole," in mind, body, and spirit and that is why they come to The Ranch.
I recently talked at a $250 billion asset management company. They could have had a speaker talk about anything but they wanted me for two hours of negotiation training and an hour of meditation. This was a $250 billion company! Talk about things changing. Some people are in line with it and in tune, and some people are not there yet. I believe things are changing…
I'm proud of this book.
See who else will be a Guest Presenter at The Ranch. Let one of our Experience Planners help you find your perfect week.