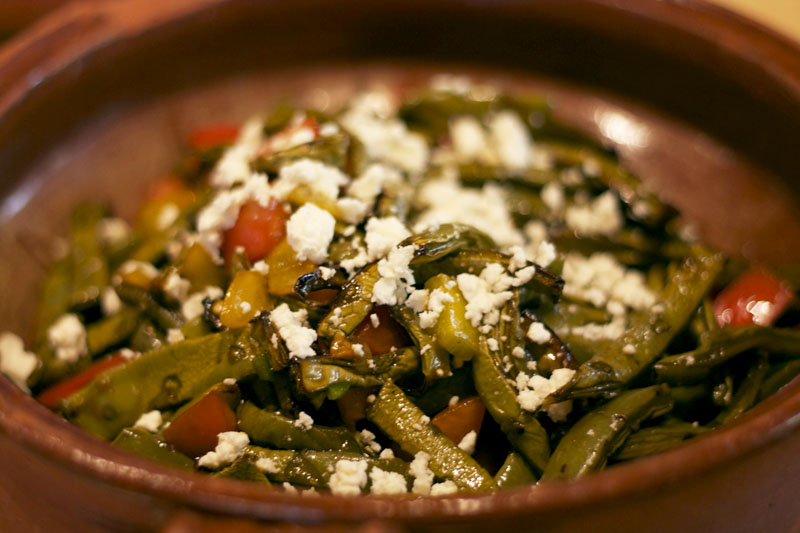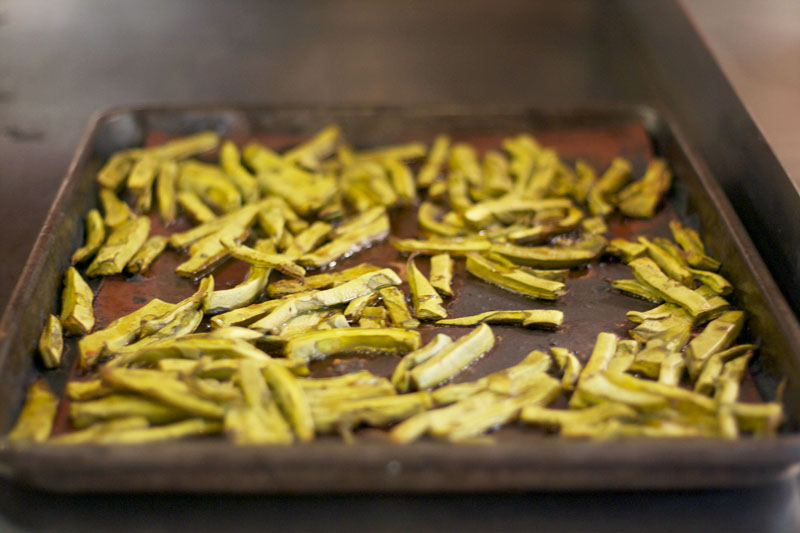 Nopales Salad From the Hands on Cooking Class, Tacos, Tacos y Mas Tacos with Executive Chef Denise Roa
If you're looking for something new and exotic to bring to the dinner table, look no further. This simple nopales salad is fresh, light and incredibly tasty.  I made this recently in Chef Roa's class and not only was it easy, but the flavors impressed me.  It was my first time working with nopales (cactus) and I wasn't sure what the result would be.  I'm happy to say it was delicious enough to go back for seconds!
You'll find cactus pads and queso fresco in the Hispanic foods section of large U.S. markets, or make a trip to a local specialty market…or perhaps a tortilleria.
Yields 8 Servings
Ingredients:
8 nopales (cactus pads, spines removed), edges and spines sliced off
½ teaspoon chili powder
Juice of 1 orange
1/3 cup Tamari Sauce
4 pinches garlic powder
1 teaspoon salt, to taste
2 medium tomatoes, diced
1 large onion, diced into medium pieces
1 jalapeno chile, diced into small pieces
2 teaspoons olive oil
2 tablespoons vinegar
1 cup queso fresco, crumbled
Directions:
Preheat the oven to 350° F
Cut the nopales into ½ -inch sticks
Put them into a baking sheet and let them roast for 15 to 20 minutes
Let the nopales cool, then combine the tomatoes, onion, chilies, cilantro, oil, orange juice, tamari sauce, garlic powder, salt and vinegar in a salad bowl and season to taste.
Stir in nopales and mix well.
Garnish with fresh cheese.