This refreshing Orange and Red Onion Salad from guest chefs and cookbook authors Angie Brenner and Joy E. Stocke is a wonderful surprise of citrus and spices. The sweetness of the oranges and astringent onion create a nice balance that's accentuated by a dash of flakey, deep-red, mild Aleppo pepper. Topping it off with roasted olives adds depth to the flavor and textures.
4 navel, Valencia, or blood oranges, or a variety
1 small red onion, peeled
1 teaspoon fresh thyme, or ½ teaspoon dried
1 teaspoon sumac
½ teaspoon Aleppo pepper
½ teaspoon ground cumin
3 tablespoons olive oil
¼ cup crumbled Crisp Roasted Olives, or ½ cup pitted kalamata olives.
With a sharp knife, remove the peel and the white pith from each orange. Cut the orange in half lengthwise, and slice each half crosswise to create ¼ inch thick half-moons. Layer the slices and any reserved juice in a shallow serving dish.
Cut the onion in half lengthwise then thinly slice each half and separate the slices.  Arrange the onion slices in between the orange slices.
Sprinkle the oranges with thyme, sumac, Aleppo pepper, and cumin. Drizzle on the olive oil and gently lightly mix.
This salad is best if it sits at room temperature for 15 minutes before serving.  Garnish with the roasted or fresh olives before serving.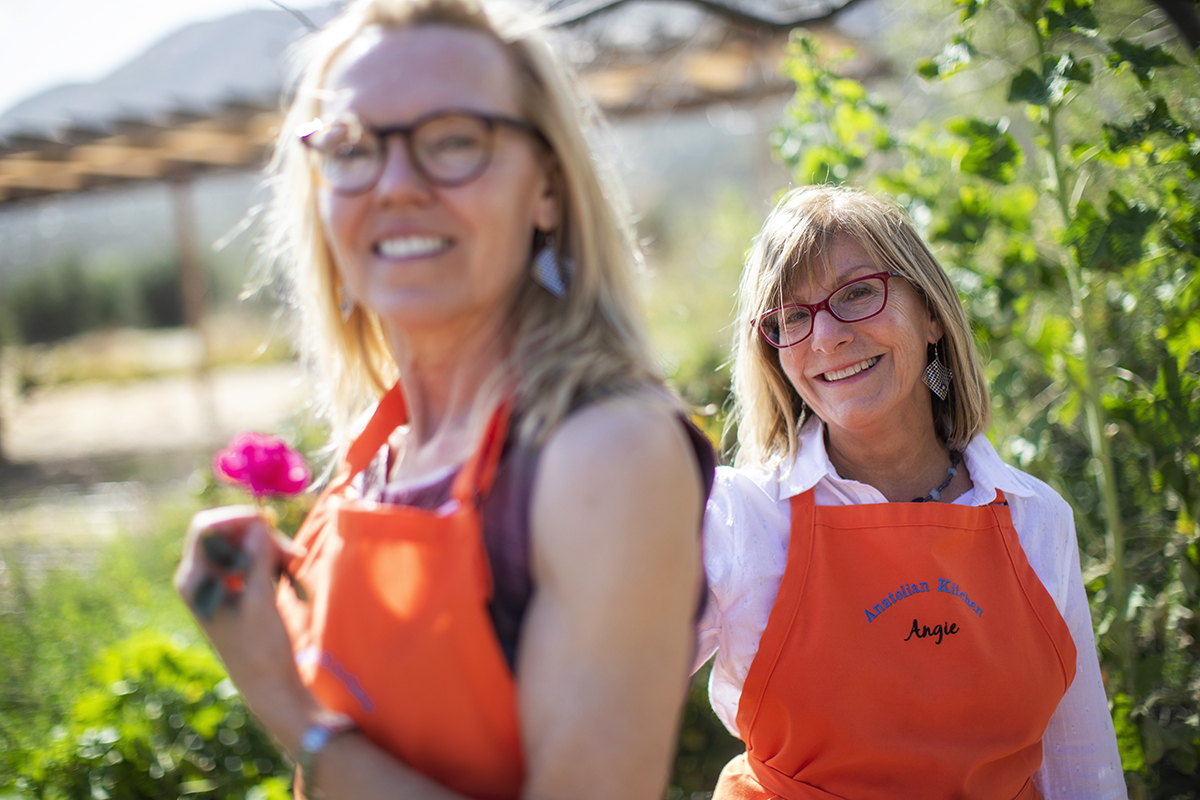 See the recipe for Roasted Olives or see who's cooking with us next.