Have a seat under the oak tree! Dinner is about to be served. 
When you consider the food served today at Rancho La Puerta, much has changed since the resort's founding in 1940. And yet, in many fundamental ways, little has changed. Let's begin at the beginning…an interesting story of eating patterns and values that for years were below-the-radar of everyday America, but seem almost commonplace today.
When you ask Deborah Szekely about food and its place in her life and the history of the Ranch, she begins…
"Food has been the driving force in my life. This was not of my doing, but of my birth. My mom was Vice President of the New York Vegetarian Society in 1926 when I was four years old. Bernarr Mcfadden, the famous publisher and fitness fanatic, was also in the group and a friend of the family.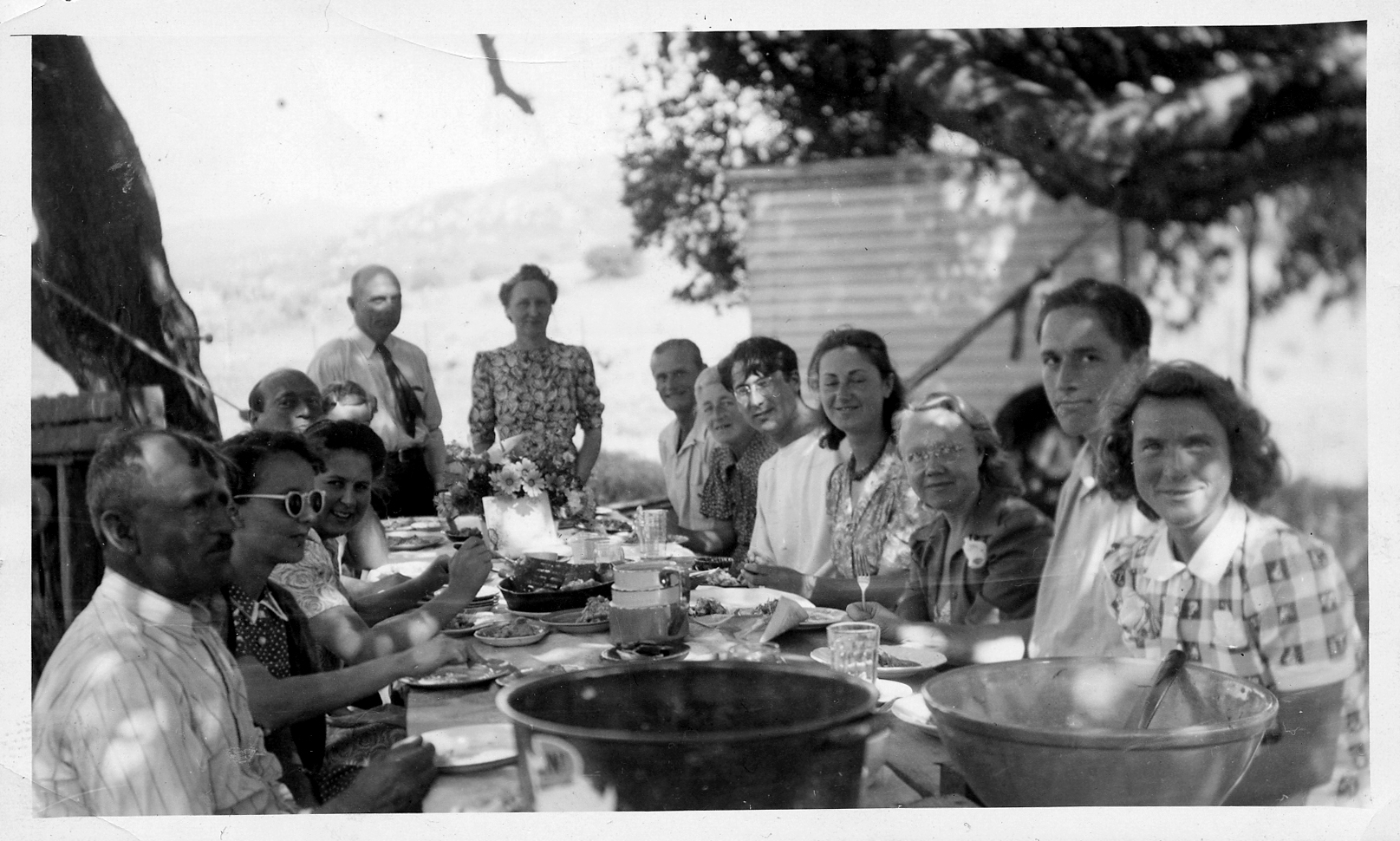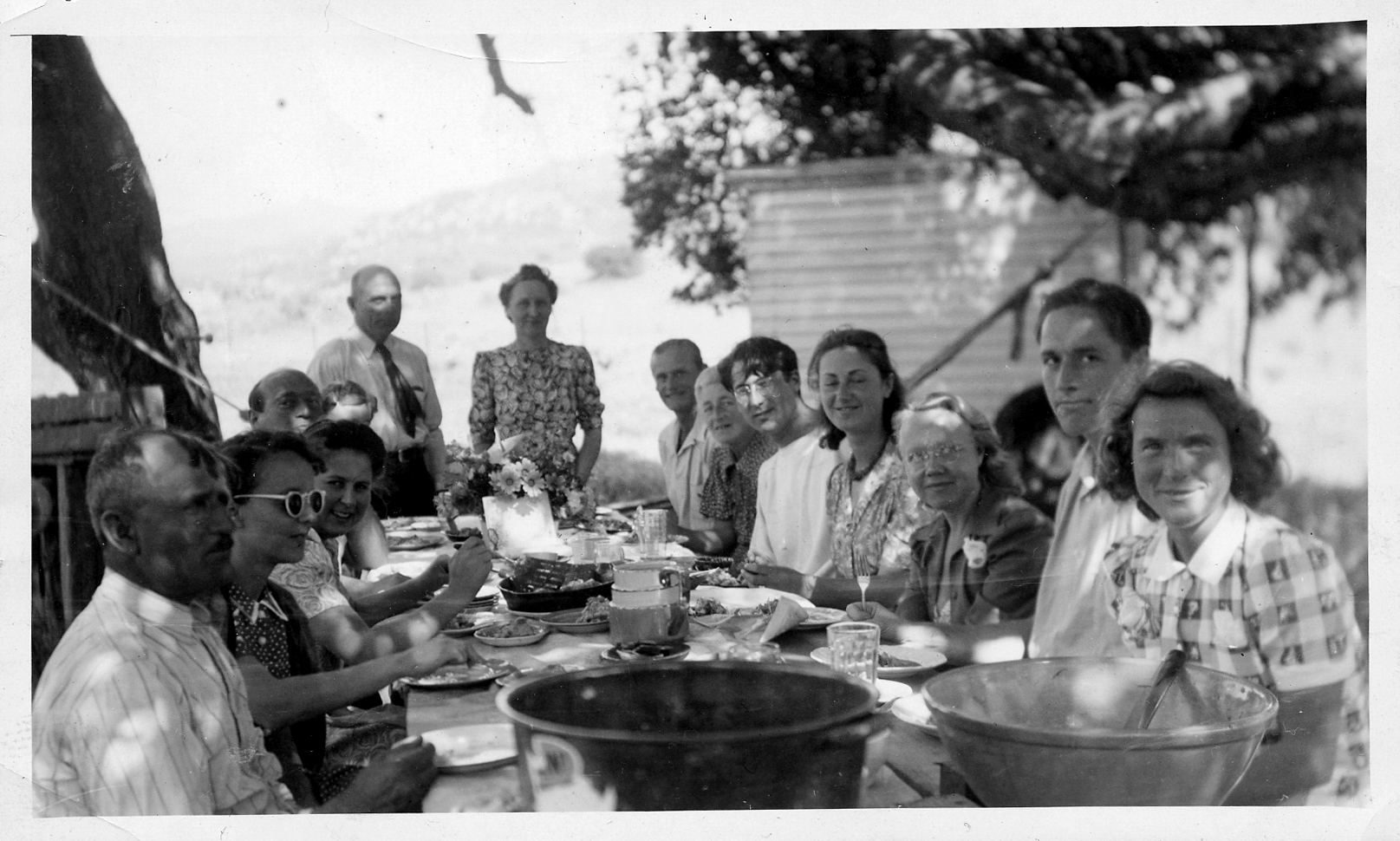 "Lack of fresh fruits and vegetables during the Depression drove us out of a comfortable life in Brooklyn to a grass hut in Tahiti. There, as a 12-year-old, I met my husband-to-be, Edmond, although I certainly didn't realize it at the time. Like Mcfadden, he was a health nut friend of my parents that they met by pure chance in the islands.
"So, you see that my youth was basically a road map on which my parents and other health-seekers were always looking for the most perfect climate and the greatest abundance of glorious fresh fruits and vegetables."
The story of how Deborah's childhood journeys led to her marriage with Edmond Szekely and the founding of Rancho La Puerta has been told in several of our history entries, but often not from the standpoint of food.
When the first guests arrived at the Ranch, Deborah recalls, "I did everything. The only items we bought from the store were sacks of potatoes, rice, onions and beans. Everything else we grew. We learned together, my guests and I. It was learning 'from the bottom up'—the hard way, but the most effective way. There were lots of tears, and lots of successes. Three times a day our guests sat down on benches at long wooden tables under two arching oak trees and asked, "What's to eat?!"
"I realized that our food—so satisfying, so fulfilling despite (or perhaps because of) its early simplicity—was becoming part of who I was. It, and music, became my leitmotifs throughout the hard times.
"Fridays were especially fun. I asked guests to share their favorite recipes. Then we'd put our heads together and try to 'de-calorize' them."
Today much that is old in America, as well as at Rancho La Puerta, is new again.
"From the beginning we experimented," says Deborah. "We read and discussed and tried every health discipline and diet theory you're hearing about still today: bean sprouts and acidophilus milk, total fasting, interval fasting, the "grape cure," the mucous-free diet, morning walks…I have never come across anything that we didn't try at least once back then. Today every 'new' diet plan or exercise idea is, to me, déjà vu. The most satisfying shift has been so many cooks' return to finding and treasuring sources for local foods.
"We are not longer heretics when we demand 'fresh, seasonal, local' are we? Whenever we try to explain this simple concept to others today we won't be burned at the stake."
And nor will you, thanks to Deborah's and Edmond's foresight and boundless curiosity.