This recipe for Poisson en Papillote, or fish in parchment paper, makes a delectable dish with a great presentation. The farm fresh flavors of lemon, thyme and cherry tomatoes marry well with the fish and wine, creating a memorable entrée. Personal Chef and Instructor Laura Pauli recently visited La Cocina Que Canta and demonstrated knife handling skills and simple techniques for poaching.  "Once you learn proper technique," she explained, "you can prep and poach anything; pears, fish, you name it."  This is the perfect dish to serve if you want to wow your guests!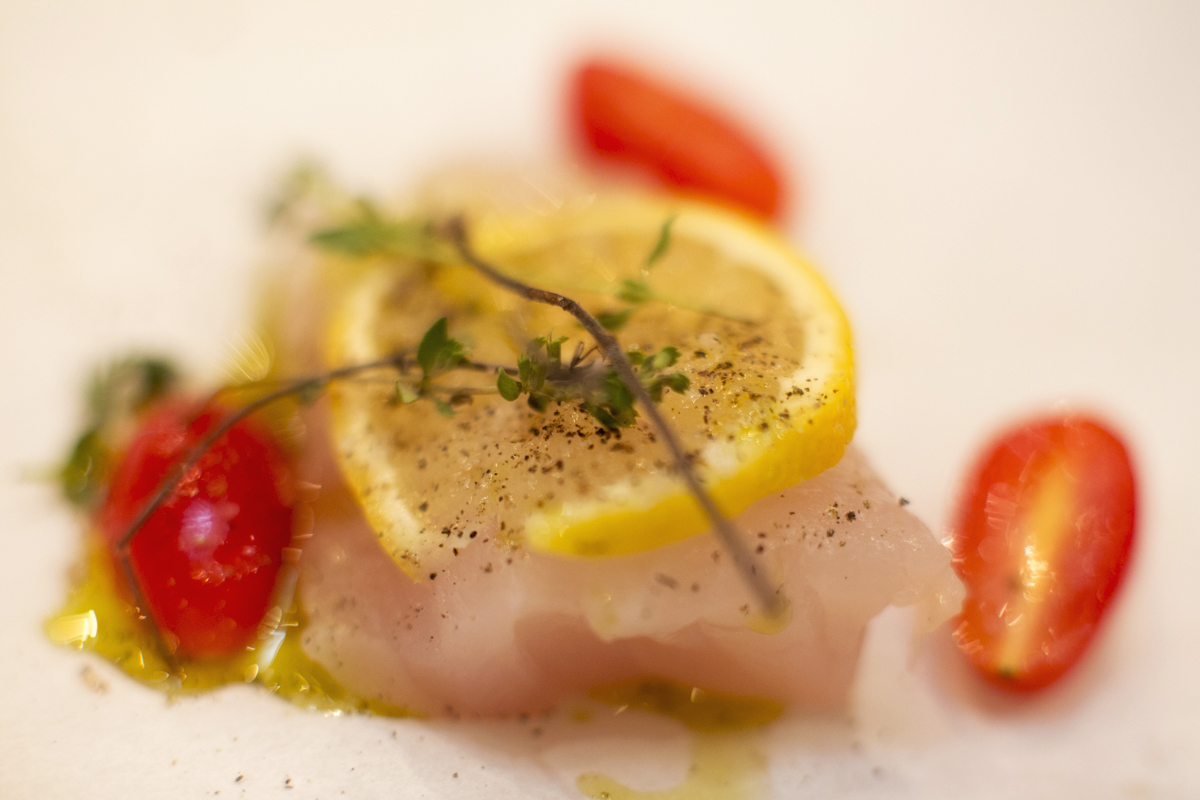 Ingredients:
6 fillets of sea bass* or other thick white fish (150 gr/6 oz ea) – 1 per person, ideally at room temperature
2 lemons – 1 sliced very thin, 1 for juice
1½ cups white wine, Sauvignon Blanc or a dry Rosé work well
Olive oil, salt & pepper
1 baskets of cherry tomatoes, cut in half across equator
12 thyme sprigs
Parchment paper or aluminum foil
Directions: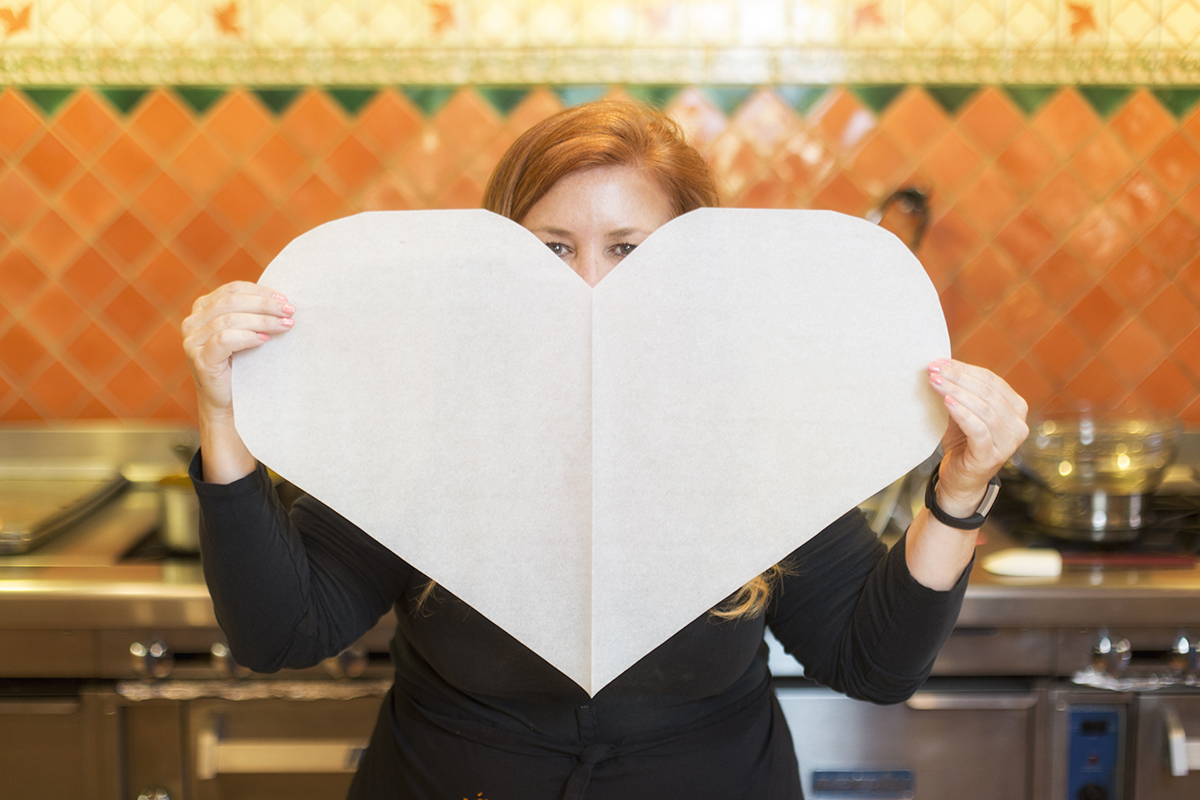 1. Cut parchment paper (or foil) into a 21″ x 15″ rectangle, fold in half and trim to a heart. shape
2. Place one piece of fish in center of the right half of the parchment heart.
3. On top of the fish, in this order, drizzle approximately one teaspoon of olive oil, sprinkle a pinch of salt and pepper, put down two sprigs of thyme, and then lay two to three slices of lemon on top.
4. Place a handful of halved baby tomatoes around the fish.
5. Fold sides of paper firmly around the fish starting from the top center of the heart, folding around like a pot sticker, leaving the pointy end open.
6. Pour ¼ cup of wine into the open end and fold tightly shut, tucking the long pointy end under so it won't unfold.
7. Place the packet on a cookie sheet and prepare the other pieces of fish.
8. Cook at 400°F for 20-30 minutes depending on the thickness of the fish; it's better to take it out a little early as the fish will keep cooking in the liquid.
Serve with risotto, rice, steamed or grilled vegetable and your favorite salad.
*Seafood Watch recommends avoiding black sea bass, and consuming white sea bass that was farmed or caught off of the California coast.