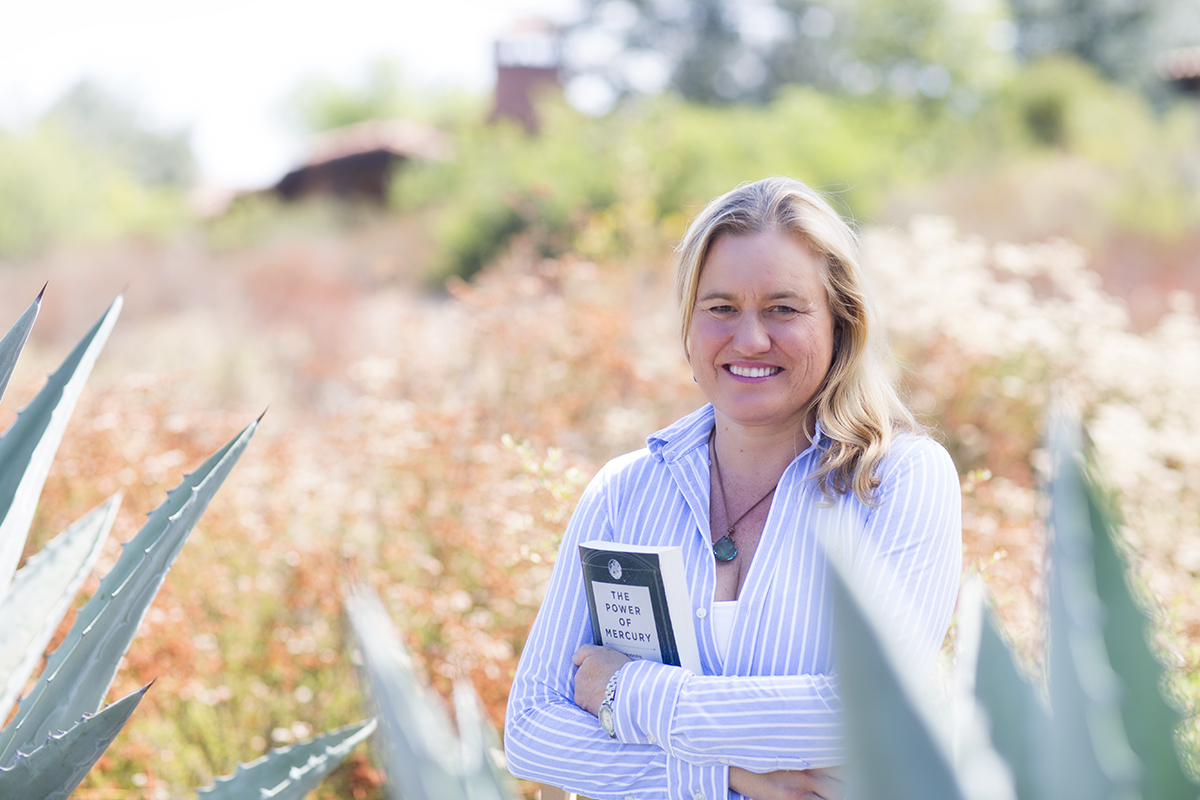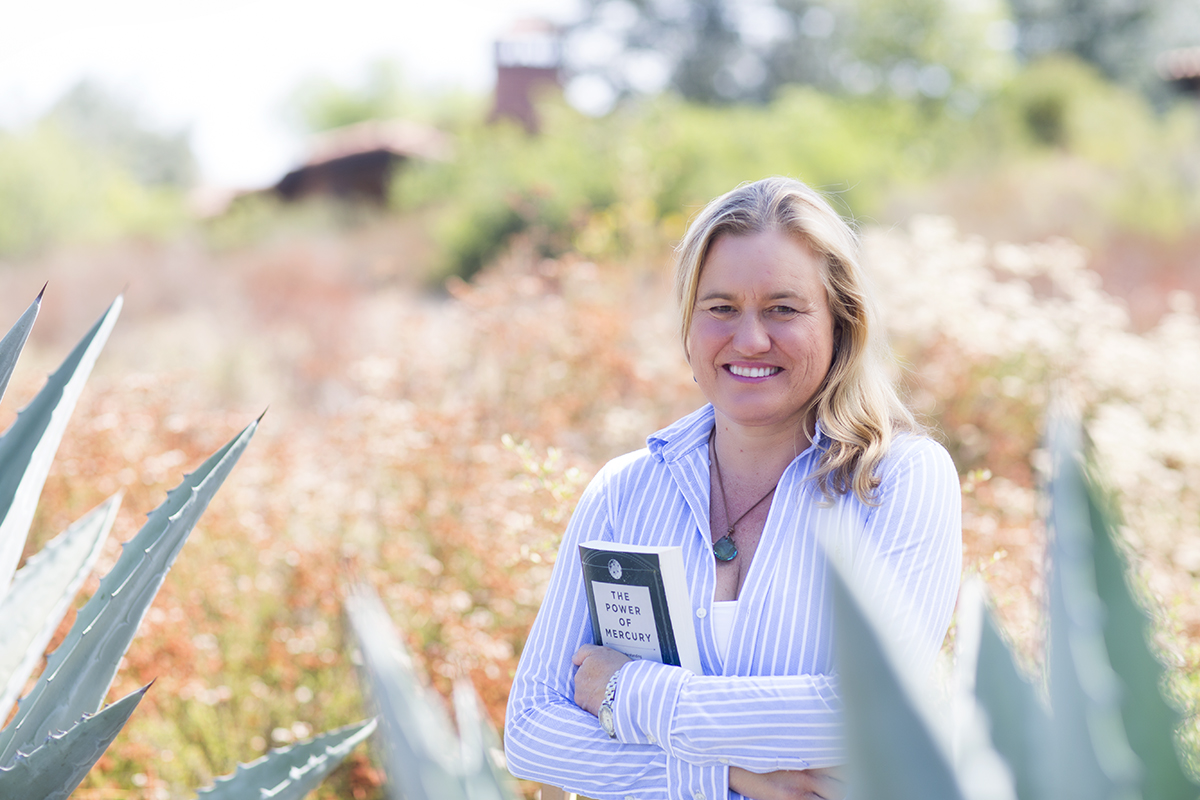 Astrologer and author Leslie McGuirk says astrology is not about daily horoscopes or predicting the future. "Unfortunately, most people think of astrology as the horoscopes in newspapers and magazines," she says. "Horoscopes are more entertainment than anything else." Leslie's children's books have sold over two million copies worldwide and her popular guest lecture series, Understanding Astrology, and The Quest for Inspiration, are workshops focused on increasing one's ability to have original thoughts in the personal and business world. She has presented her workshop at Embry-Riddle Aeronautical University, The Jim Henson Company, Wilmington Trust, AARP, Wachovia Bank and other companies looking for creative sparks. Leslie is the author of The Power of Mercury: Understanding Mercury Retrograde and Unlocking the Astrological Secrets of Communication, which goes on sale September 13, 2016.
Q: How long have you been presenting at Rancho La Puerta?  
A: Since 2000.
Q: How did you get introduced to The Ranch?
A: When I was in my early 30's two friends of mine kept inviting me to join them at The Ranch. They had been coming for years and they told me I would love it. Finally, in 1997, I came with one of them and that first visit was a big life changer. I knew I would be back.
Q:What do you present when here?  
A: In 2000, I started a class that taught Ranch guests how to have original thoughts.  It is a workshop based on how I, as an artist and writer, manage to come up with creative ideas. It is called The Quest for Inspiration.  All people need innovation and freshness in their work lives and interpersonal relationships. The class was so popular at The Ranch that I have been asked back many times, and I've also been invited to teach in the corporate world.
Q: What is astrology?
A: Astrology is the study of the human soul. It is the study of an imprinting system based on the position of the planets and stars, in relationship to the time and place of birth. Everything from a snowflake to a tree trunk has a design, and we as humans also have a design. A good astrologer is simply reading your pattern.  It is not fortune telling. It is simply a navigational tool to help better understand our personal wiring system.
Q: Is there a relationship between astrology and astronomy?  
A: Astronomy is the study of the planets and stars.  Astrology is the study of the meaning of the geometric relationship between the planets and stars.
Q: Astrology seems to be a search for meaning and direction through stars and planets. People have been navigating their lives by looking to the sky for a very long time. From the third century BC, it's thought the Greeks used the constellation Little Bear or Ursa Minor  for nautical navigation, in biblical times the wise men followed a star through the desert to the manger of baby Jesus, and ancient cultures used astrology to create calendars and bring meaning to their lives. How is astrology used today?
A: Unfortunately, most people think of astrology as the horoscopes in newspapers and magazines, which basically describe the future for the 12 Sun Signs. In my opinion, this is not astrology. I don't believe an astrologer can predict the future for an entire group of people born during a particular month. Horoscopes are more entertainment than anything else. There is a lot of misinformation about astrology. I am trying to give people a new understanding of an ancient science, which has been respected by many great thinkers like Carl Jung and Einstein, to name just two!
Q: Mercury is the closest planet to the sun and a third the size of earth. It's also a naturally found element, Hg on the periodic table, a silvery liquid metal.  What does Mercury retrograde mean?  
A: When Mercury goes retrograde it means that it just appears to be moving backward in the sky, but it is not really doing that.  It is an optical illusion.  Since Mercury rules communication, the theory is that Mercury retrograde means everything gets wonky during these periods that happen a couple weeks each year.  The problem is that this is an incorrect theory, especially if you were born during a Mercury retrograde period…which is 20% of the population.  I am one of those people, so for me, these periods are awesome times to move forward. For the other 80%, Mercury retrograde is simply a time to be more conscious of the need to slow down. It is more a time of reflection and allowing things to happen, rather than to push ahead. It is true, that when Mercury is in retrograde equipment might breakdown, and emails get lost, or planes are delayed….but in my opinion, this can happen 365 days a year, but if we all focus on it during Mercury retrograde then it might seem as if it is more abundant.
Q: What do you teach in your classes at Rancho La Puerta?
A: When I teach astrology, I make it very interactive. I want people to realize that Sun Sign astrology is not really going to give you a sense of what astrology really is. So I focus on having people experience what their Moon sign means, and their Mercury sign too. These are far better indicators of human behavior. Astrology is the language of compassion. Once you know your personal wiring system, you can work with it so your life flows. And it helps you accept other people for what they are as well. Every time I have taught astrology at The Ranch I have a very large turnout because I make astrology fun, practical and useful. I am clear that this is not anything like tarot cards or fortune telling. It is more like sacred geometry or like reading music. There is such a thing as human design and astrology is the art of reading that pattern.
Q: What's your favorite things at or about The Ranch?
One of the best things about The Ranch is the staff. Many of them have been working at RLP for years, and they are always so gracious and warm. When I arrive they greet me and say, "Welcome home," and the place would not be the same without them. I also love the physical beauty of the place. The attention to details is exquisite, both in terms of the natural surroundings and the art. Being at The Ranch is like being fed the best soul food in the world. There is no place like it on planet earth.  Anyone who gets to experience The Ranch is a very lucky person.
Q: How do you #savortheranch when you're away?
A: Whenever I feel a lot of stress, I visualize walking the paths at The Ranch, and it reminds me of being at total peace with the world.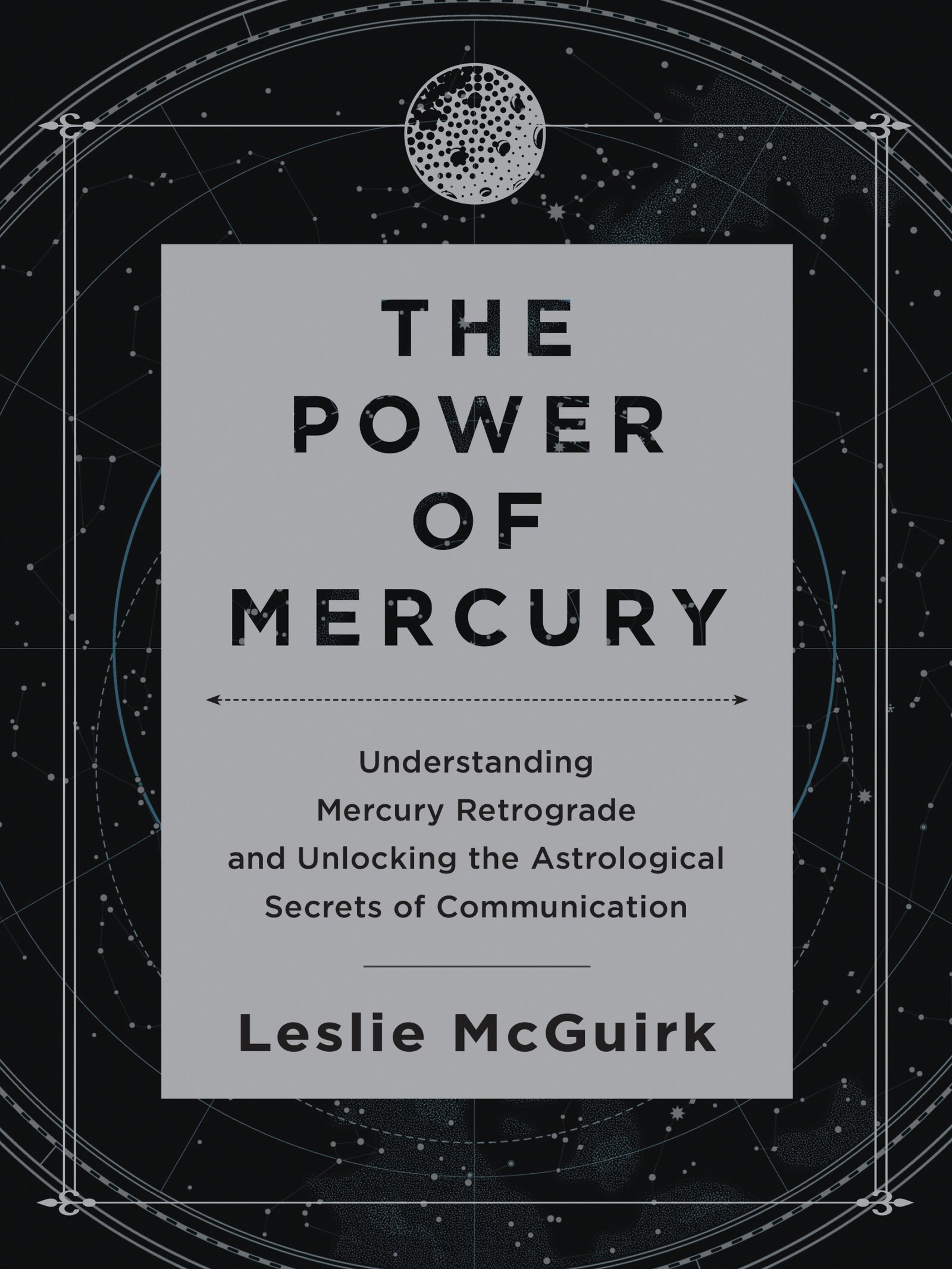 Want to know more? Learn about Leslie and view her Ranch schedule.