Slow-Roasted Citrus Ginger Salmon
Slow-roasting this brightly flavored salmon helps to keep it moist and tender. Don't bother cutting the salmon into pristine portions, just spoon it off the skin and onto serving plates in large pieces. A sprinkling of flakey salt gives it an added dimension of flavor and a satisfying bit of crunch.
Serves 4
1 blood or navel orange, cut in half
1 lemon, cut in half
2 tbsp. olive oil
1 tsp. honey
1 red Fresno chile or jalapeño, with seeds, thinly sliced
1 tbsp. chopped chives, plus more for garnish
2 tsp. grated ginger root
1 clove garlic, minced
1/2 tsp. salt
1/4 tsp. freshly ground black pepper
1 (1 1/4  lb) salmon fillet, preferably center-cut
Flakey sea salt
Orange and lemon wedges
Directions
Preheat oven to 275 degrees. Thinly slice one half of both the orange and lemon and juice the other two halves. Pour the juices into a small bowl and whisk together with the oil, honey, chile, ginger, garlic, salt and pepper.
Transfer salmon to a 13×9-inch (3-quart) baking dish and spoon the citrus-ginger mixture over the salmon. Arrange the citrus slices on top and roast for 30 to 40 minutes, or until salmon is just cooked through (an instant-read thermometer should read 120 degrees.). Serve with a sprinkling of flakey sea salt and orange and lemon wedges on the side.
---
Chilled Avocado Soup with Crab Salad
Elegant and healthful, this easy soup makes a perfect lunch or light dinner.
Serves 6
Soup
4 small avocados (about 2 cups)
3 c. buttermilk
1/4 c. basil leaves
2 tbsp. fresh lime juice
1/2 tsp. salt
Crab Salad
8 oz. lump crab meat, picked over
1/4 c. finely chopped red bell pepper
1/4 c. finely chopped red onion
2 tbsp. finely chopped basil
1 tbsp. fresh lime juice
Directions
Puree all the soup ingredients together in a blender until smooth. Transfer to a bowl and press a piece of plastic wrap to surface of soup so it does not discolor. Chill for at least 4 hours, or overnight.
In a small bowl, gently combine the crab salad ingredients, trying not to break up the crab too much.
Taste the chilled soup and re-season with more salt and lime juice, if necessary. Divide among 4 serving bowls and top each with some of the crab salad.
---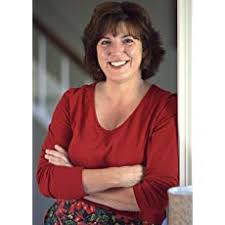 Meredith Deeds culinary career started at a young age in her mother's restaurant in San Diego where she was put to work in every department from dishwashing to cooking. That experience cemented a life long love of good cooking, as well as a lingering dislike for dishwashing. Meredith has spent the last 20 years writing and teaching about food all over the country.
She has co-authored six cookbooks, among them are the James Beard Award finalist The Big Book of Appetizers (Chronicle Books), The Mixer Bible (Robert Rose, Inc.), The Take-Out Menu Cookbook: How to Cook In the Foods You Love to Order Out (Running Press), 300 Sensational Soups (October 2008, Robert Rose, Inc.), which was chosen by Good Morning America as one of the top 10 cookbooks of 2008.
Her column, Healthy Family, appears weekly in the Minneapolis Star Tribune. Her work has appeared in various magazines and newspapers such as Bon Appetit, Family Fun Magazine, Cooking Light, Prevention, Chile Pepper, Better Homes and Gardens, The Cleveland Plain Dealer and The Dallas Morning News. She has also lead the editorial team for Frontburner, the International Association of Culinary Professionals' monthly e-zine.
Over the years, she has taught a wide range of classes, which include everything from general cooking technique courses to ethnic cuisines such as Mexican, Thai and Italian. She has taught in cooking schools around the country such as Sur la Table, Whole Foods Markets and Central Market to name a few.
In addition to writing and teaching, Meredith has also developed recipes for companies like William-Sonoma, General Mills, Lindsay Olives and Torani Syrups and not-for-profit organizations like the American Heart Association.
Meredith Deeds is also the CEO for the International Association of Culinary Professionals, a worldwide forum for the development and exchange of information, knowledge, and inspiration within the professional food and beverage community, and is responsible for organization's consistent achievement of its mission and financial objectives.