You can hear the joy in the voices of the Experience Planners at Rancho La Puerta's reservations office if you call them to ask a quick question or to reserve and plan an amazing week. If you happen to meet them in person, it's a chance to see that joy personified. The team is here to help with anything from general inquiries to planning a life-changing week of fitness, spa, wellness, cooking classes and more. Take a few minutes to read about the team's  love for Rancho La Puerta and their passion for helping guests plan beneficial week-long experiences.
What do you love about working for Rancho La Puerta?
[wpspoiler name="Charlene" open="true"]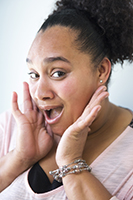 What do I love? Well, let's just say that The Ranch has given me the opportunity to grow….to learn….to experience.  This is not just a job. This is truly a life-changing experience. And for that I am forever grateful!
[/wpspoiler][wpspoiler name="Sara" open="true"]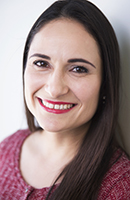 I love that I get to be a part of a place that changes people's lives. The bonus is that I get to walk on the property and there is magic in the air. I walk around and the scent of the plants and the freshness of nature make me want to pause. I feel grateful for being here.
[/wpspoiler]
[wpspoiler name="Maryanne" open="true"]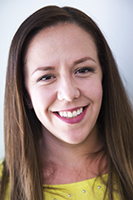 I love it when I hear a guest's feedback after they have visited for the first time. Some guests feel like it's too good to be true, but when they leave they know The Ranch is that good.
[/wpspoiler]
[wpspoiler name="Daniela" open="true"]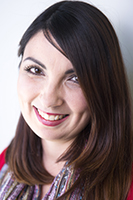 The Ranch is a unique place of stunning beauty and it takes my breath away, which is hard to do. All I can do is breathe the fragrant air. It's one of those places that by looking at pictures you think "It's photoshopped," and you get there and say, "Wow, it's better than the pictures." And of course, the wellness programs that have been developing since 1940.  The Ranch experience is not at all hard to sell.
[/wpspoiler]
[wpspoiler name="Angie" open="true"]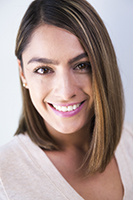 Being part of Rancho La Puerta has been a life changing experience. I have learned so many different things from every person I have met during my three years here. I feel so proud of being part of such a wonderful place that is well-known all around the world. Rancho La Puerta is committed to every employee that works here, they make us feel very special and unique. I also like the opportunity to see such beautiful places like the organic garden and views from the mountain hikes; they fill me with such a positive energy.
[/wpspoiler]
[wpspoiler name="Cindy" open="true"]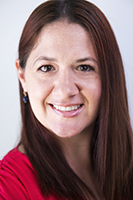 What I love most about working at Rancho La Puerta is the values we are taught each and every day; loving life, loving yourself and loving others. This isn't something that we only tell our guests, this is something that is Rancho La Puerta. It's a feeling and finding balance kind of place, and we teach this to our guests and it is taught to the staff too. We're constantly learning how to be at peace with ourselves and heal, be healthy and put this into practice until it becomes a habit.
[/wpspoiler]
[wpspoiler name="Arianna" open="true"]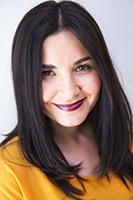 I love saying that I work at Rancho La Puerta! I love it when people ask me where I work and I tell them that. Immediately people start asking me all these questions, "Is it true that famous artists visit The Ranch? Have you ever met any of them? Is it true that it's a very private resort? What can you find in there? What do they eat? Etcetera…" And of course, I take pride in my work and answer every single question.
[/wpspoiler]
[wpspoiler name="Cristina" open="true"]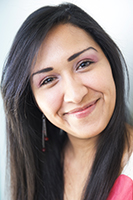 There are so many things I love about working at this wonderful place! There are the amazing grounds and all the lovely people I meet and build relationships with and learn so much from. However, the most outstanding thing about Rancho La Puerta is, like our motto says, "Siempre Mejor," or Always Better, and we never stop learning and discovering new things. There are so many ways to develop a healthy mind, body and spirit. I like to see this as an ongoing life changing opportunity! Not only at work but also at home; with my friends.
[/wpspoiler]
[wpspoiler name="Karen" open="true"]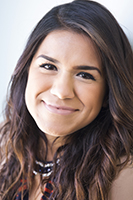 It's been two years since I started working at this wonderful place. It's hard to describe with words the impact Rancho La Puerta has had in my life. It's not only the people that I'm surrounded with but what I experience when I'm part of the peaceful environment at The Ranch. It integrates contact with nature and tranquility. It encourages life changing habits that I'm acquiring to live a healthier life. I truly enjoy describing The Ranch experience to people that have never been before. I feel super happy when I speak to them again and they want to come back.
[/wpspoiler]
To talk to one of our Experience Planners about your relaxing and rejuvenating week or make reservations, they can be reached at  1(800) 443-7565 or email.