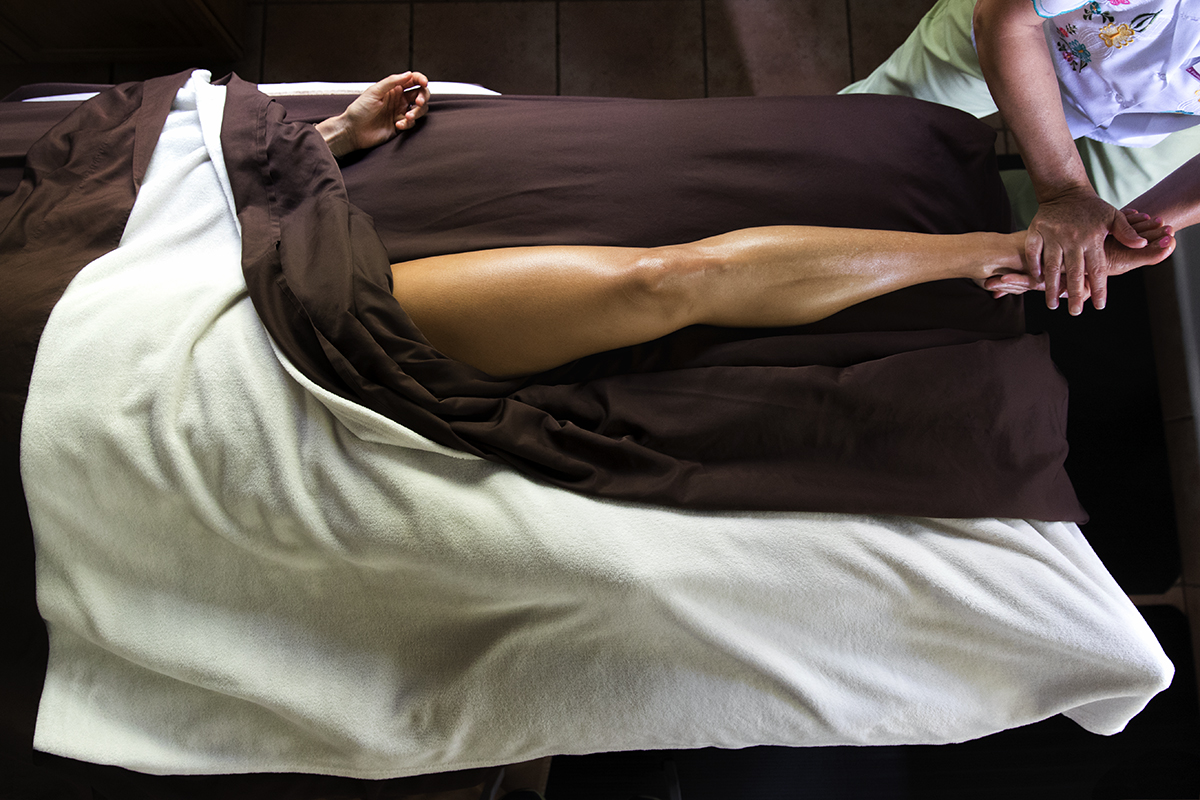 The Runner's Reflexology treatment at The Ranch was an amazing 50 minutes that I wanted it to last forever. I laid on the massage table in shorts and a shirt, then the masseuse covered me with a blanket. Once the masseuse covered my eyes with a cool cloth, she lifted the covers off one leg and began to gently massage it. The aroma of the oils from the herbs and spices she used was drifting in the air and it was calming. It relaxed my mind and body and transported me far away from anything I had been thinking or feeling earlier in the day.
She massaged my leg then moved on to foot. She started by gently rubbing the bottom of my foot then slowly applied pressure into my arch. At some point, she lightly wiggled each toe. She later told me this was to release any tension that my toes may store and help me relax. It felt amazing. She also said that applying pressure to points in my feet helps corresponding parts of my body relax too.
The warmth of her fingers pushing into my foot then tenderly enveloping them in her hands was taking me to my happy place. I didn't want it to end. When I went trail running the next day my legs felt looser and my feet felt like I was wearing new shoes.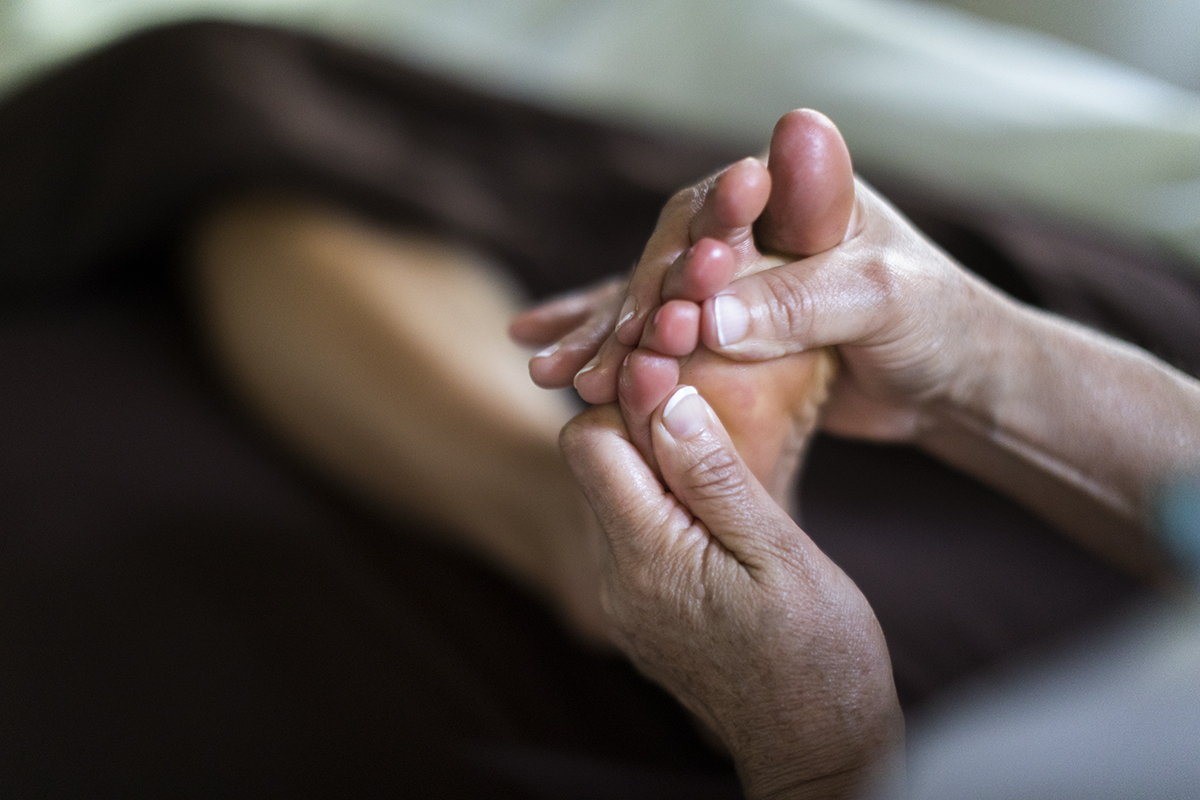 Learn about trail running at The Ranch or our other Spa Treatments.