Are you suffering from insomnia due to anxiety? Do you wish you could sleep better? The Sound Sleep Bedtime Drink below helps your muscles and mind relax, so that you can rest easy. The recipe is from Dawn Petter, a Ranch presenter, clinical herbalist and flower essence practitioner based in New York City. Here are Dawn's words of wisdom:
When it comes to anxiety, the plant kingdom is very generous and provides a multitude of options. Ashwaganda, gotu kola and reishi are three of my favorite herbs to calm the mind. Ashwaganda is known as the herb for the 'wired and tired'. Gotu kola has been shown in studies to be as effective as prescription anti-anxiety medications, and reishi is known as the king of mushrooms and helps to connect the mind and heart. It calms the spirit. These herbs can be taken long term and have a tonic effect on the body, helping to bring a deep sense of calm over time and allowing the body to let go and fall "into" sleep. Since these are not the best tasting herbs, I usually prepare them as powders in a nut milk, or recommend clients to take them in supplement form.
To create a bedtime drink with the ashwaganda and gotu kola, plus the additional tasty and sedating benefits of nutmeg and molasses, try the following recipe:
Sound Sleep Bedtime Drink**
Recipe by Clinical Herbalist Dawn Petter
This drink is especially helpful for anxiety, releasing mental tension and tight muscles. BanyanBotanicals.com is the resource I recommend for the ashwaganda and gotu kola powder, and (if you choose to add the reishi powder), mushroomharvest.com is the place to go for ready to use mushroom powders.
1/2-1 teaspoon gotu kola powder, (Centella Asiatica)*
1-2 teaspoon ashwaganda powder (Withania Somnifera)* 
1/2 teaspoon of fresh grated nutmeg (Myristica fragans)*
½ teaspoon of reishi powder (Ganoderma Lucidum)* (optional)
½  teaspoon of rosewater for added flavor, (optional)
6-8 oz nut milk of your choice
1-2 teaspoon of molasses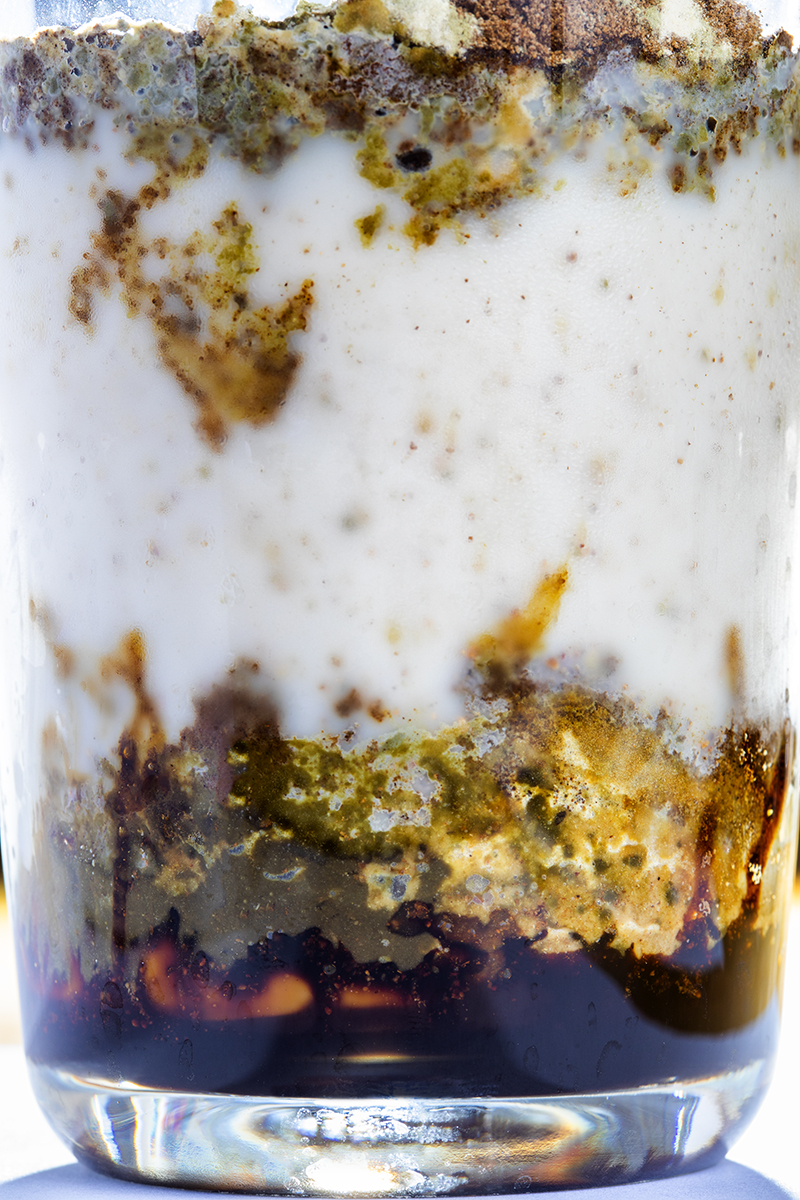 Whisk the powders into warmed nut milk and stir in the molasses and rosewater.  While you drink, give the liquid an occasional stir to ensure that the herbs don't sink to the bottom.
If supplements are more your preference: Gaia or Himalaya brands offer high quality ashwaganda or gotu kola supplements and Host Defense makes the best mushroom supplements.
*Note:
Always check for contraindications with any prescription medications.
If you have an allergy to nightshades, leave out the ashwaganda, as it is a nightshade.
If you have sensitive digestion then take half the dose of the ashwaganda, and add more or less to match your needs.
Herbs and funghi work best over time, so the more chronic the sleep disturbances, the longer it may take to resolve.
Dawn Petter is a clinical herbalist and flower essence practitioner based in New York City.  She is a graduate of Arbor Vitae School of Traditional Herbalism and is trained as a flower essence practitioner with Delta Gardens and Findhorn Essences. Dawn works with clients, and teaches classes and retreats at Corporations and institutions including, the New York and Brooklyn Botanic Gardens, The New York Open Center, and the 92Y to name a few. She is also the owner of Petalune Herbals, which specializes in herbal skincare.  Her classes are imaginative, accessible and encourage students to use herbal medicine in every day life. Visit Dawn's website to schedule an herbal consulting appointment or to purchase her Soul Nourishment: Sleep Kit.
**Disclaimer:
The information provided is for educational purposes only. None of the statements on this page have been evaluated by the Food and Drug Administration, and this information is not intended to diagnose, treat, cure or prevent any disease. If you believe you have a medical condition, please consult with your physician.