Perhaps no species has attained a higher status in the human imagination than the lion.  Lions adorn the crests of countries where the species has never lived; lions appear as logos of sport teams, insurance companies, food products, children's toys, investment firms, and on and on. Yet our relationship with real live lions has always been loaded – as ambassadors of entertainment, both high and low, as mortal threats to personal safety, as rites of passage to heroic manhood.  They are big, they are dangerous, and they are the source of endless fascination, not only for their conspicuous manes but for their appealing family structure and their extraordinary physical strength.
Craig Packer has had the unique privilege of living with lions for over 40 years.  He can tell you why they have manes, why they are so remarkably sociable, what turns them into man-eaters, and what it will take to conserve them into the next century.  Although Africa sometimes seems like an endless source of bad news, there is plenty of reason for hope.
Craig has written award-winning books about his life in Africa, appeared in over 50 wildlife documentaries, and been featured in stories in the New Yorker, New York Times, National Geographic, and Smithsonian magazine.  His presentation will track his journey from being just some "kid with a cat" in west Texas to his work with Jane Goodall and his time with the lions, first in the Serengeti, and now in a growing number of countries across Africa.  He will describe how lions are thriving in some of the most unlikely places and what we can all do to ensure that lions will still roam free a hundred years from now.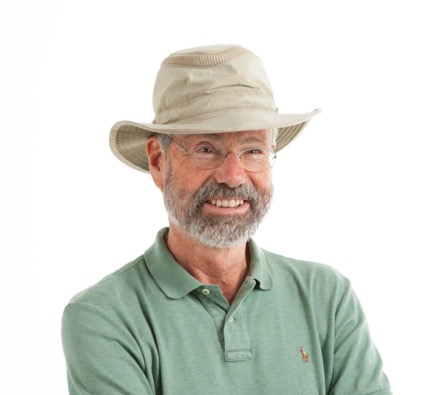 Dr. Craig Packer
Considered the world's foremost expert on African lions, Dr. Craig Packer is a distinguished McKnight professor of ecology, evolution and behavior at the University of Minnesota. He established the world's first research center dedicated to the study of lions in 1986.  Working with a team of PhD students and dividing his time between Minnesota and Africa, Dr. Packer's studies of lion behavior have shaped much of what is known about these animals.  His book, Into Africa, detailing this research and sharing his experiences, won the John Burroughs Medal in 1995.
Dr. Packer first traveled to Africa in 1972, first working as a field assistant to Dr. Jane Goodall in Gombe National Park and returning to conduct his PhD research on olive baboons in 1974-75.  In 1978, he headed the Serengeti and Ngorongoro Lion Project and over the next 35 years sparred with angry trophy hunters, took on corrupt politicians, endured death threats and even survived a home invasion.
Dr. Packer admits his reflex is to "confront danger and go right at it." In 2014, his boldness led the Tanzanian authorities to bar him from returning to the country, citing his outspoken remarks about pervasive corruption in the government-run trophy hunting industry.  His book, Lions in the Balance: Man-Eaters, Manes, and Men with Guns, recounts these events, mixing spy-novel intrigue with details of his scientific research.
In addition to his work with lions, Dr. Packer is also the founder of "Savannas Forever," an NGO measuring the effectiveness of foreign aid projects in rural Africa.  In response to the catastrophic decline of Africa's wildlife, Dr. Packer and his team established "Snapshot Serengeti," a large-scale citizen science project. This popular initiative evolved into "Snapshot Safari," encouraging citizen explorers from around the world to study the behavior and movement of animals in the wild, as well as providing invaluable feedback on the management strategies of individual conservancies throughout Africa.