This program will explore an integrative medicine approach to health with a holistic view of mind, body, and spirit. Wellness is not a one size fits all pathway. We each have our own unique ways of striving for wellness. Join us as Dr. Finley translates the science into easy-to-understand steps that you can incorporate into your own wellness journey. The highlights of the program include an overview of wellness, lifestyle approaches, sleep and spirituality.
What Does Wellness Mean to You?
A holistic approach to wellness includes mind, body, and spirit. We'll discuss the multiple components of wellness as well as the research supporting this integrative approach including the often-overlooked elements of fun and joy. Learn how you can incorporate unique strategies for wellness into your everyday life.
What's Spirituality Got to Do with It?
Did you know that people with a higher sense of spirituality live longer? Spirituality in wellness embraces a sense of purpose as well as a connection to self and others. This is important at all stages of life. Find out about the research behind the significance of spirituality in wellness and discover ways you can augment your own sense of spirituality.
Lifestyle Approaches to Reducing Chronic Medical Conditions
The Mediterranean diet can lower the risk of chronic diseases. We'll explore tips about not only nutrition but also about lifestyle approaches. Discover how the Mediterranean lifestyle improves health and how you can include this into your daily habits.
Pillow Talk:  A Sleep Conversation
You may know that sleep impacts wellness. Do you know why sleep is important? It's not just the amount of sleep but it's the quality of sleep too. What can you do to get better sleep? We'll take a deep dive into sleep for everyone and also for specific groups like women. Come hear strategies about ways to improve sleep.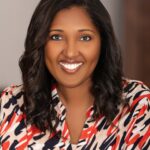 Nicola Finley, MD, is a clinician and an innovative educator in integrative medicine with over 20 years of experience working with clients of a luxury wellness resort environment, as well as underserved communities in Arizona. She is an international speaker known for her evidence-based, engaging seminars. Dr. Finley is a board-certified internal medicine physician, fellowship trained in integrative medicine, and an adjunct faculty member at the Mel and Enid Zuckerman College of Public Health at the University of Arizona. Currently, she runs a boutique consulting business which focuses on a holistic view of wellness – mind, body and spirit.  www.nicolafinleymd.com