An Evening with Truman Capote, Miles Davis, Allen Ginsberg, John Huston and Debbie Reynolds.
Writer Larry Grobel shows video interviews he did with these icons and discusses what he's learned from four decades of talking to such people.
Short Story Workshop:
Writing Stories:  Igniting Your Make-Believe
We all have stories. Some we share with friends and family; others lay dormant in our subconscious. Everyone can talk a good story; not everyone can write one. But there are ways to spark one's imagination, to help one bring out the story within. That's the aim of this workshop. To get at our inner make-believe. Stories revive us, challenge us, startle us, and offer fresh perspectives on our world. "The more you respect and focus on the singular and strange," mused Gail Godwin, "the more you become aware of the universal and the infinite."  Let us, then, muse on the singular and strange. And reach for the infinite!
An Evening of Stories
Larry Grobel will talk about what he learned from interviewing people like Robin Williams, Barbra Streisand, Marlon Brando, Lauren Bacall, and Farrah Fawcett and share a few short stories from his books, The Narcissist and Schemers, Dreamers, Cheaters, Believers.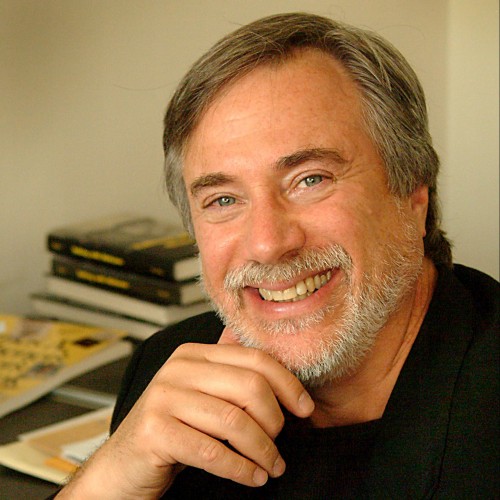 belLawrence Grobel is the author of 29 books. Among his honors are a National Endowment for the Arts Fellowship for his fiction; Special Achievement Awards from PEN for his Conversations with Capote, and Playboy for his interviews with Barbra Streisand, Marlon Brando and Al Pacino; and the Prix Litteraire from The Syndicat Francais de la Critique de Cinema. He has been a Contributing Editor for Playboy, Movieline, World (New Zealand), and Trendy (Poland). James A. Michener called his biography, The Hustons, a "masterpiece," and Joyce Carol Oates has called him "the Mozart of interviewers." He has recently turned his attention to writing short stories and conduct a workshop and do an evening reading some of his stories. Larry served in the Peace Corps, teaching at the Ghana Institute of Journalism; created the M.F.A. in Professional Writing for Antioch University; and taught in the English and Honors Departments at UCLA.  He is a frequent jury member at the annual Camerimage Film Festival in Poland. He has appeared as himself in the documentary Salinger and Al Pacino's docudrama Wilde Salome. His works have been translated into fourteen languages.