Giants of 20th Century Mexican Mural Art
Mexico has long been a magnet for an international community of avant-garde intellectuals, writers, poets, and artists, but it is Rivera, Orozco, and Siqueiros who would shape an artistic revolution and an imaginative new vision, bringing both fame and notoriety as they went on to influence generations of Mexican artists, while also profoundly impacting American art at mid-century. Join Diane Arkin to explore, discover, and discuss this extraordinary cultural and artistic legacy of Mexico.
Spanish and Mexican Surrealism: The Magic of Miro, Dilemma of Dali, and Fantasies of Frida
The dream imagery, personal sign languages, auras of fantasy, and subconscious feelings that surrealist artists explored are all evidenced in the paintings of Miro and Dali, two of the best-known 20th-century Spanish surrealist painters. But we also find these elements in the extraordinary art of Frida Kahlo, a truly iconic Mexican surrealist painter who forged a unique and original type of art filled with personal symbolism. These artists took separate paths to express their shared interests, with Miro creating child-like, carefree, abstract, and poetic images, with flamboyant Dali pursuing painting with hallucinatory impact and power to shock, and with Kahlo virtually re-inventing self-portraiture as autobiography. Join Diane Arkin as we unravel the mysteries in the surrealist art of these three giants of modernism.
Enjoying Modern Art
Modern art can baffle, challenge, irritate, and delight us. By throwing away past traditions, artists like Van Gogh, Gauguin, Cezanne, Picasso, Miro, Rauschenberg, Warhol, Wiley, and Kim experimented with new ideas and materials to revolutionize the art experience. With an emphasis on 19th, 20th, and 21st century art, we will track the hand of the artist, the growing emphasis on the psychological, and the movement toward abstraction. Join Diane Arkin for a session of careful looking and lively discussion aimed at discovering, exploring, and enjoying modern art.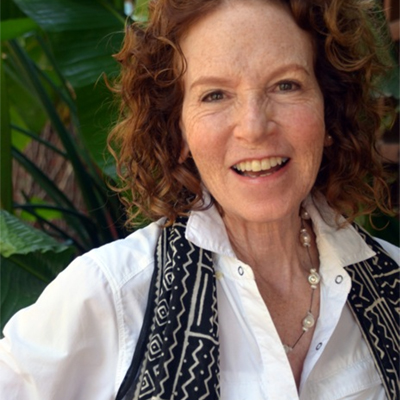 For VIP's, dignitaries, superstars, and celebrities, Diane Arkin, retired Senior Lecturer at the National Gallery of Art, was the scholar routinely called on to provide engaging, entertaining, and thought-provoking presentations on subjects spanning treasures from the medieval period through the most challenging art of today. She also lectured nationally on museum education, trends in theory and practice, active learning strategies, and museums as unique learning environments. Prior to coming to the National Gallery of Art, Diane served as Curator of Education at the Corcoran Gallery of Art and College of Art and Design in Washington, DC, and as Director of Education at the Walters Art Museum in Baltimore. Diane's work as a Program Coordinator in both the Resident Associate Program and the International Study Tours Division of the Smithsonian Institution included years of lecturing both domestically and internationally on a broad range of art historical subjects.