Writing Workshop
A memoir writing workshop that may change the way you feel about writing? It's possible. A chance to get to know people in a more intimate way? Very possible. The Ranch offers so many ways to explore oneself physically, spiritually and, with a workshop like this, mentally as well. Have you ever thought of writing about your life, but just haven't found the time or discipline to begin? Come make the time. Treat yourself to the opportunity to express yourself through the written word. It's challenging, but not hard. Rewarding, but not demanding. You'll be presented with choices. A memoir can be many things—a snapshot or a portrait. You decide.
Telling Stories with Larry Grobel
Larry Grobel will read about what he learned from interviewing Robin Williams, Barbra Streisand, Marlon Brando, Lauren Bacall, and Farrah Fawcett from his book, You, Talking to Me. And a few short stories from books The Narcissist and Schemers, Dreamers, Cheaters, Believers.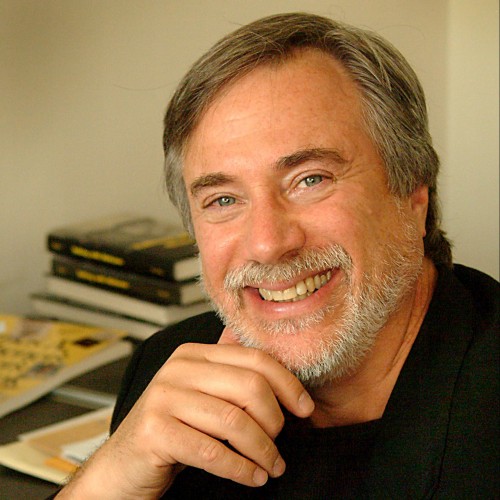 Larry Grobel is the author of 30 books. Among his honors are a National Endowment for the Arts Fellowship for his fiction; Special Achievement Awards from PEN for his Conversations with Capote, and Playboy for his interviews with Barbra Streisand, Marlon Brando and Al Pacino; and the Prix Litteraire from The Syndicat Francais de la Critique de Cinema for his Al Pacino: In Conversation with Lawrence Grobel. He has been a Contributing Editor for Playboy, Movieline, World (New Zealand), and Trendy (Poland) and has been called "A legend among journalists" by Writer's Digest. He served in the Peace Corps, teaching at the Ghana Institute of Journalism; created the M.F.A. in Professional Writing for Antioch University; and taught in the English and Honors Departments at UCLA. Since 2007 he has served as a jury member at the annual Camerimage Film Festival in Poland. He has appeared as himself in the documentary Salinger and Al Pacino's docudrama Wilde Salome. His books have been translated into 14 languages.